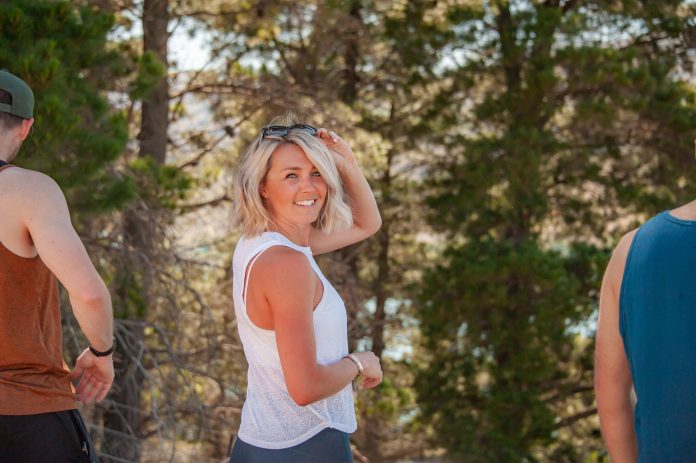 This week my friend Nikki and I shared a giggle at one of James Smith's videos (worth checking out if you haven't already heard of him) calling out some influencers shouting about the fact that they had got rid of their morning coffee, in place of butter and chocolate — as a healthy change.
The mind boggles.
It can be confusing with all these conflicting messages from different people.
Drink coffee, don't drink coffee — eat chocolate and butter in the morning instead.
For a little bit of background, Nikki is a personal trainer at F45 in Queenstown and an online PT.
She follows a vegan approach to eating for various reasons.
I, on the other hand, am pretty conscious of what I put in my body, as well as the environment, but eat a considerable amount of animal products.
We surely wouldn't agree on much, right?
Wrong.
There are a number of things that health›conscious vegans and meat eaters can easily agree on.
No matter what approach you take, it's better than nothing
Whether you decide to try a keto diet, a vegan style of eating or simply making better choices, the fact that you've thought about what you're putting in your body means you're halfway there and already doing laps around those who haven't even considered it as a factor.
Reading this column is even a great start.
Consciousness is everything.
Unprocessed is best
I've seen vegans live on pizza and chips, I've seen keto followers scoff processed salami and cheese for every meal and I've even seen PTs advocate McDonald's as ''cheat meals''. Provide a balance, right?
We prefer a different approach and I think we can both agree on something. That when health is the goal, the less processed your food the better.
A good salad or plate of veges should win over a processed food item with 18+ ingredients.
Moving your body is magic
It not only helps your mental health, but can help you build and maintain muscle.
It also supports your cardiovascular system.
Walking, lifting weights, running — whatever works for you. The best form of exercise is the one that you love and will keep doing.
Sleep is key
Studies have shown people who get two hours less sleep per night eat up to 20% more the next day.
If weight or fat loss is your goal, or you want to improve athletic performance or simply have more energy and maintain a healthy lifestyle, a good night's sleep is paramount.
Your journey isn't linear
Life moves in waves.
We'll have periods of feeling fitter and healthier and periods of indulgence, when we let ourselves go a little, socialise a little more and say ''screw it''. Life is all about balance and having periods in life when we focus on different aspects is important.
Nikki and I both agree, for both ourselves and those we work with — it's all about keeping things simple.
No matter what our goal is, we all benefit from a protein›rich diet from a good quality source, a variety of fruits and veges, daily movement that we enjoy, plenty of sleep and staying hydrated.
So, in summary: don't get too hung up on every piece of advice you watch on a reel or hear from ''fitfluencers''.
Use your common sense, stay conscious, focus on wholefoods, movement, sleep and balance and you can't go too far wrong.
For inspiration or any questions drop us a line: @amysfitnessandnutrition & @livefree—fitness on Instagram. Or drop a line to 027 265 0350.