Jason Rhodes tells a fascinating family story about how the community provided police fast cars in an emergency 70 years ago.
Now his Wanaka›based business, the National Transport and Toy Museum, is providing another community service to police: storing police vehicle history.
Mr Rhodes last week recalled how his Christchurch grandfather, Clarry Rhodes, made a mercy dash from Christchurch to Timaru and back for police after an accident at Lyttelton wharf.
The only available special lifting gear was in Timaru, so his grandfather was given police clearance to ''fly through'' to Timaru to pick the gear up ''as fast as he could go'' and bring it back to Christchurch, Mr Rhodes said.
People and police officers stood at intersections along the state highway to watch the car go through ''but apparently all they saw was the big cloud of dust'', he said.
Last week, the museum took possession of a Central Otago police car manufactured in Australia just six years ago.
The red 2017 Holden Commodore VF2 SV6 3.6P/6AT car is now on display alongside a police highway patrol Honda CB640 Special 1979 motorbike.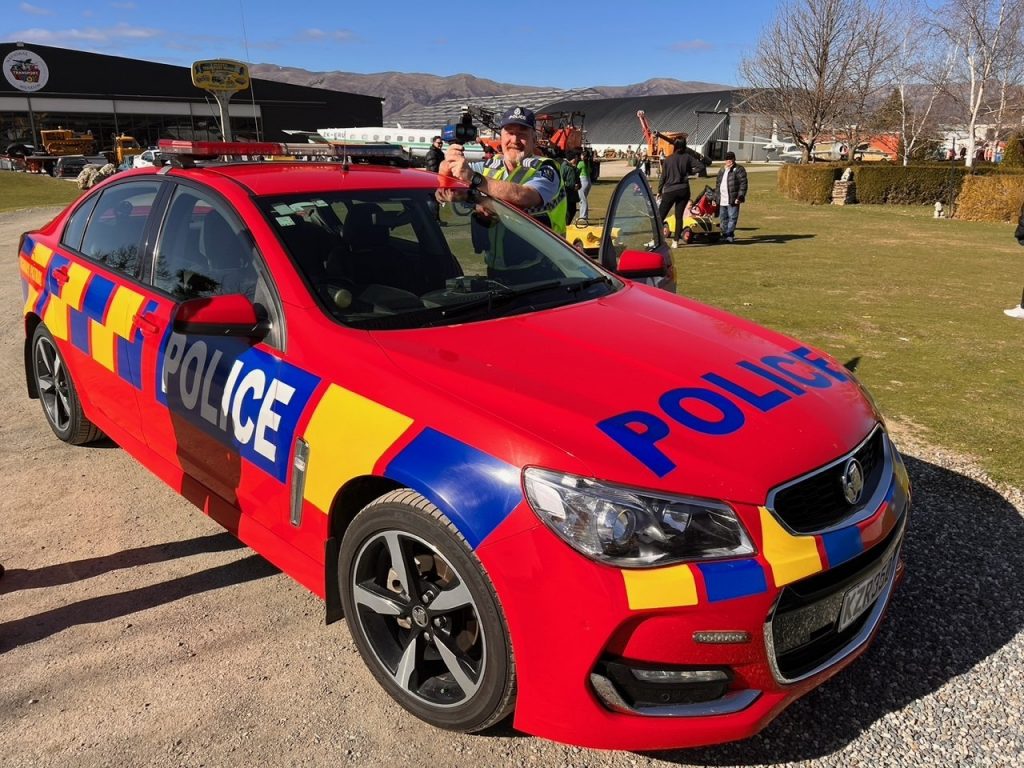 The Holden arrived in Otago in December 2017 and was used by officers in Central Otago, including Senior Constable Leighton McRitchie of the Road Policing Group.
Mr Rhodes said readers might recognise the Holden from the TV programme NZ Highway Patrol.
Holdens were popular car with families and surfies in Australia and New Zealand.
They were manufactured in Australia between 1978 and 2017 and in New Zealand from 1979 to 1990.
Holden's decision to stop making the cars was big motoring news in 2017.
NZ Police's decision to switch to a Skoda fleet in 2020 also made motoring headlines.
The last Holden car built in Australia was auctioned for an eye›watering $A750,000 ($NZ850,435) in January 2021, according to the Sydney Morning Herald.
Mr Rhodes said the police did not have the resources to display its historic cars but wanted to keep examples.
Even though the Holden was a modern vehicle, its contribution to history could not be taken for granted, Mr Rhodes said.
''The idea was to keep some of the cars that have been phased out.
''Holden has been phased out in Australia and will never be made again.
''So they have managed to put four aside, two in the North Island, two in the South Island. .. they will have local history as well as police history, covering many bases in one.
''These things just get broken up or painted over and it is for the kids further down the track [to learn about them],'' Mr Rhodes said.