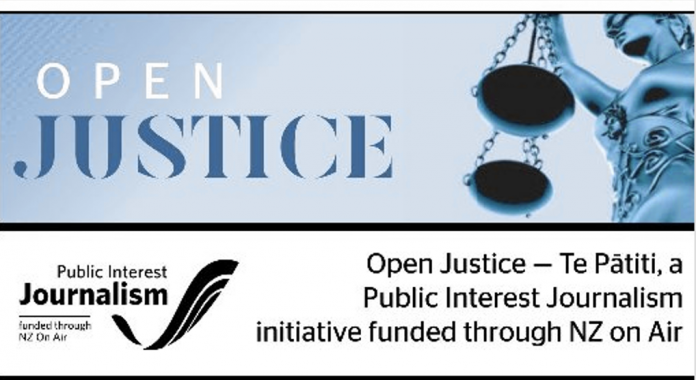 AN award-winning actor who worked with director Taika Waititi has been jailed for two years for a slew of violence and dishonesty offences in Otago and Westland.
As a 9-year-old, Rangituatata Maaka Tu Ngamoki won the award for best performance in a short film at the 2003 New Zealand Film Awards for his role in Waititi's Two Cars, One Night.
Now aged 28, Ngamoki appeared in the Alexandra District Court on Monday by audiovisual link from prison for sentencing on seven charges relating to the offending, which occurred in Dunedin, Cromwell and Haast in 2021 and last year.
The police summary of facts said that about 1.30am on March 19 last year, Ngamoki went to a block of flats in Cromwell used to accommodate polytechnic students.
He entered one flat, but left after being disturbed by the occupants so went into the neighbouring flat, where a young woman was asleep in bed.
He watched her sleeping before she woke up to find him standing over her. He then took some food from the kitchen before leaving.
Ngamoki then returned to the first flat, accused the occupants of ''narking'' on him, saying he was a gang member and would pull a knife on them.
The occupants offered him alcohol in an attempt to get him to leave.
When police came to arrest him, Ngamoki screamed at one officer he would kill him, and said he would return to the town to ''hunt down and shoot'' another officer.
The defendant was hostile and aggressive as police arrested him, lashing out violently as he was restrained him, kicking one constable in the head.
The day before, in Haast, Ngamoki was captured on a motel's CCTV system taking a St John donation box from its reception desk.
A large number of 10c and 20c coins were found in his backpack by police after his arrest in Cromwell.
He was also charged with intentional damage after an incident in Dunedin on December 23, 2021.
Police say a heavily intoxicated Ngamoki became aggravated when he was denied entry to The Bog bar, prompting him topunch and smash a glass panel.
At his previous appearance in December, he was convicted on charges of threatening to kill, resisting police, assaulting police, burglary (two charges) intentional damage and theft.
At that hearing, his counsel, Cate Anderson, said the defendant's early success in the film industry would have led to more opportunities, but he had been ''unable to overcome his alcoholism'' and continued to make poor decisions.
He wanted to return to his whanau in the Bay of Plenty.
Ngamoki has a long history of violence and dishonesty offending, particularly burglary.
He went to Dunedin residential rehabilitation facility Moana House in 2017 for what was supposed to be a two-year programme, but was kicked out after only six months over instances of drinking.
Later that year he was jailed for six months for breaching a sentence of intensive supervision by consuming alcohol.
At Monday's sentencing, Judge David Robinson said a cultural report gave a ''positive picture'' of his upbringing.
He had supportive parents, and siblings who had ''achieved remarkably''.
The report's comments about the defendant's previously undiagnosed ADHD and alcoholism ''stood out''.
He had been an alcoholic since he was 14, but attended rehab programmes for adults.
The ADHD, identified when the defendant was living at Moana House, was a ''complicating factor'' in addressing addiction.
He told Ngamoki he was a person of ''considerable talent and ability'', and if he confronted the issues that had brought him to court, he could make the best of that ability.
After accounting for the defendant's guilty pleas and addiction and mental health issues, he came to an end sentence of 25 months' prison.