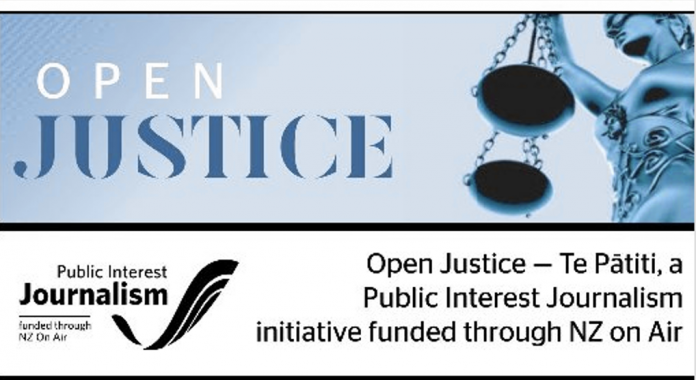 A former Aucklander has been sentenced in the Alexandra District Court to more than three years in prison for attempting to evade nearly $1.1 million in PAYE, GST and income tax.
Rupert Faimoa-Magele, 49, was sentenced in the Alexandra District Court last week on 47 charges of tax evasion or attempted tax evasion while sole director and shareholder of security company Blade Group Ltd.
The company provided security services at hospitality venues in Auckland and for MIQ venues at three hotels in the city during the Covid pandemic.
In a statement, Inland Revenue said Faimoa-Magele evaded the assessment or payment of $1,077,548.23 payable for GST, employer deductions and income tax between 2018 and 2021, either by failing to file company tax returns or filing returns understating the tax payable.
The company was liquidated in March 2021.
At an earlier hearing, counsel Kieran Tohill said the defendant did not personally benefit from the offending because the money was transferred to an associate.
He worked as a security guard, and only benefited from the company through the wages he earned.
Faimoa-Magele was a ''naive'' man who had been convinced by the associate to set up the company, Mr Tohill said.
''He received money into a bank account and passed it on.''
In January, the defendant turned down a sentencing indication from Judge Michael Turner and denied the charges, but subsequently entered guilty pleas.
The charges were laid in Alexandra when the defendant was living in Cromwell, but he later moved to Timaru.
A promising rugby union and rugby league player in his youth, Faimoa-Magele served in the Royal New Zealand Navy for four years.
At last week's sentencing, as a large group of the defendant's family and friends watched from the public gallery, Judge Turner convicted the defendant and imposed a term of imprisonment of three years and one month.
Judge Turner did not order reparation because the defendant had no assets or income.
No plates
An itinerant man seen in Cromwell with a late model ute without plates told police he had bought it on Facebook.
Police visited Ian Tangirau Foreman, 33, unemployed, at a campground in the town last week after getting a call from a suspicious member of the public.
At first, Foreman claimed the 2023 Mitsubishi Triton ute, worth about $55,000, belonged to a relative, and his ''aunty'' was on her way from Dunedin to pick it up.
He then handed his phone to an officer, saying the aunty was on the line.
The woman said she and Foreman had bought the vehicle on Facebook, without rego plates, for $10,000.
However, they did not have a transfer of title or a receipt, and ''couldn't remember'' the seller's name.
Police inquiries showed the ute had been hired by one of Foreman's relatives from a Gisborne vehicle rental company on July 27, then reported as stolen a week later.
Foreman then changed his story, saying he had bought the vehicle from an unknown man in Tawa, but refused to say more.
He was sentenced on charges of receiving the ute and three charges of theft: $40.75 of petrol from a BP station in Whangarei on March 10, $93.49 of petrol from a Z station in Auckland on June 8 and theft of clothing valued at $70 from The Warehouse Riccarton in Christchurch on June 15.
Judge Turner convicted Foreman and sentenced him to 15 months' prison.
However, he gave him leave to apply for home detention if a suitable address could be found.
Foreman must also pay reparation of $204.24 to his theft victims.
The ''aunty'' who spoke to police on the phone, a 26-yearold from Central Otago, has also been charged with receiving.
Also sentenced by Judge Turner last week was.—
Simon Jack Atherton, 42, of Springvale, breaching home detention, April 19; possessing cannabis, April 20, one month's prison.