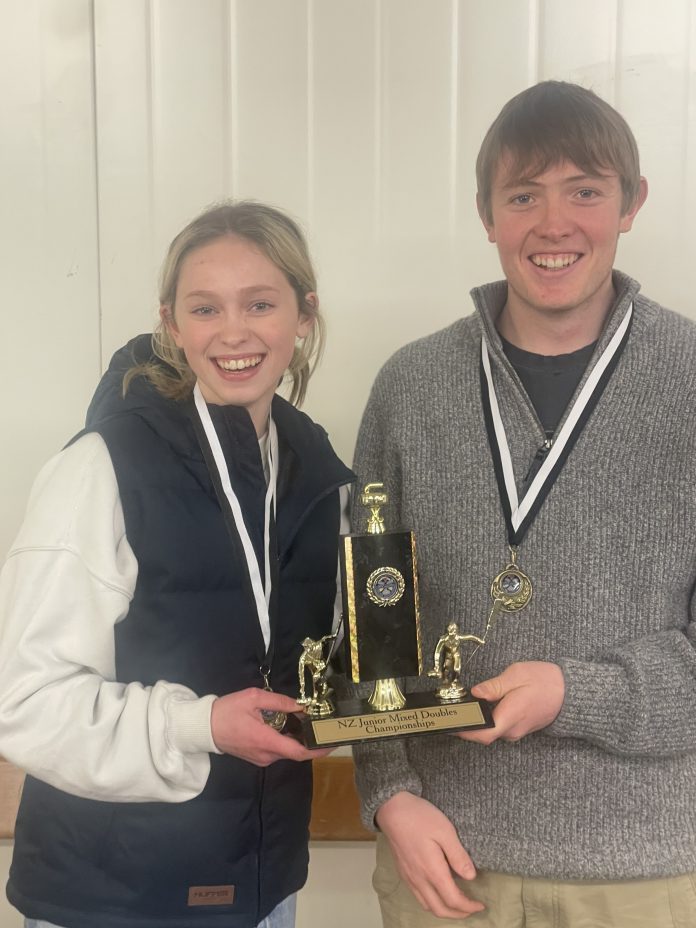 Family rivalries were front and centre at the inaugural New Zealand Curling junior mixed doubles in Dunedin at the weekend.
The three-day tournament attracted 10 teams from throughout New Zealand, wrapping up with the finals on Sunday.
It was brother against brother in the final as the pairing of Jed Nevill and Olivia Russell took on Lucy Neilson and Darcy Nevill.
The teams had come up against each other twice before — once at a previous tournament with older brother Darcy claiming victory and then in the early stages of the junior tournament.
The tables were turned with the game resulting in a tiebreaker, and eventually won by Jed and Olivia.
''[The final] was shaping up to be a very close game,'' Jed said.
Having only played together twice, Jed and Olivia had hoped to make the tournament's top four ''at a push'', so making it to the final was unexpected, he said.
The pair were shocked to come away with the win, with a score of 7-4.
''[Darcy] was very gracious about it at the time; I can imagine he wasn't overly impressed with himself,'' Jed said.
The brothers were not the only siblings vying for a place, with Olivia's step-brother William Becker — a New Zealand Youth Olympian — and team member Tahlia Petersen touted as ones to watch.
The pair secured third spot and while there had been no tension at the dinner table, Olivia had heard via ''word of mouth'' he was annoyed he didn't get the chance to beat her, she laughed.
The junior mixed doubles tournament was the brainchild of New Zealand curling great Peter Becker.
A stalwart of the game, Becker saw a gap in the experience many Kiwis had when they competed at Youth Olympics level.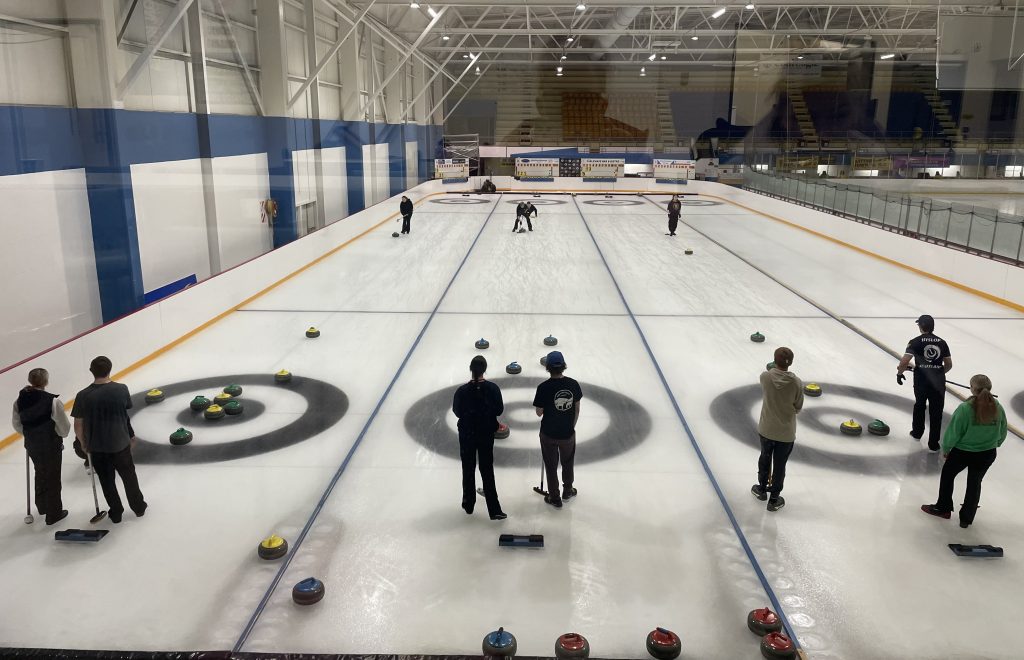 The tournament was a way to increase their experience in the game, he said.
''We've sent teams [to Youth Olympics] before but they've been a bit shy on experience as far as mixed doubles is concerned because we haven't had a programme for them,'' he said.
''Unless they played in the senior competition they didn't know too much about the game so it was just a thought to get more experience for them.''
Becker was impressed with the ability the younger players exhibited.
''It was very good — I was impressed with the extent of the play.
''There's some experienced juniors among them but I was quite impressed with the way they played,'' Becker said.
''I expect that sort of play from older players in their 20s and 30s but to see the juniors performing to that level was a wee bit of a surprise for me but also very pleasing as well.''
The success of the tournament meant New Zealand Curling would look at holding a similar competition next year.