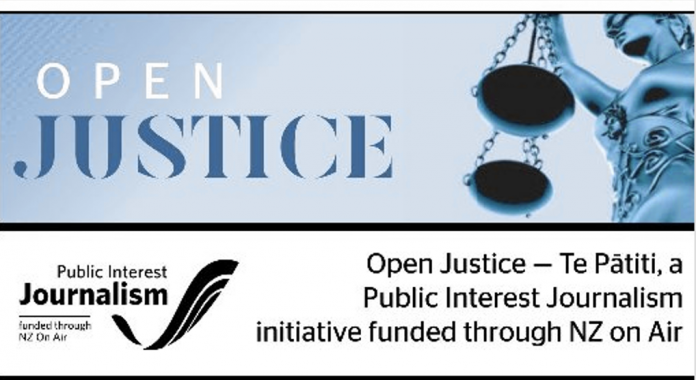 A Cromwell woman has been jailed for a year for assaulting three people, including stabbing a friend with a broken bottle.
Dana Marie Wadsworth (42) began arguing with the friend while drinking at the latter's home in Cromwell on July 14.
She grabbed an empty beer bottle from the laundry and smashed it on a door frame before approaching the victim and pushing it into the victim's chest.
The broken glass pierced several layers of skin and caused a large wound.
The assault occurred while she was serving a sentence for violent assaults on two men four months earlier.
On March 31, Wadsworth confronted her employer when he arrived by car at an Orchard Pl property.
She approached him as he sat in the driver's seat, abusing him for firing her from her job.
Wadsworth then opened the door and grabbed his throat, pulled his hair and repeatedly threatened to kill him.
The man's associate got out of the car and attempted to pull the defendant off the victim, and as she switched her attention to the second man, the fracas moved into the property's garage.
There she threw a can of premix alcohol and her phone at the second victim, followed by three more objects that struck him on his back, hand and elbow.
She then fled the scene before police arrived.
Wadsworth was sentenced in the Alexandra District Court last week on assault with a weapon, two charges of assault, and speaking threateningly.
Judge Michael Turner said her use of a ''jagged piece of glass'' as a weapon in the July incident could have killed the victim.
The defendant had a ''huge footprint of violence'' that had been fuelled by her long-term alcohol and drug addictions.
He acknowledged the impact of her ''unsatisfactory upbringing'' and being placed in state care as a child, and referred to a psychologist's report that said she suffered from depression.
That condition had been aggravated by her alcohol abuse, causing ''obsessive and violent behaviour''.
He convicted the defendant and sentenced her to 12 months' prison.
Convicted after mistrial
A Cromwell man has been convicted of a domestic violence charge, despite the judge declaring a mistrial.
The unusual twist came during the judge-alone trial of Tony James Donovan Wood (46) on a charge of assault in a family relationship, on September 25-26 last year,in the Alexandra District last week.
The trial had been going for more than two hours when Judge Turner declared a mistrial on the grounds the prosecution had failed to fully disclose evidence to Wood and his lawyers.
Counsel Michael Walker was cross-examining the officer in charge of the case when it was revealed the police prosecution service had not disclosed handwritten notes made by the officer, and a family harm report.
Judge Turner said a new trial could be heard next year, but based on the evidence presented to that point, including the defendant's admission in a videotaped police interview of ''applying force to the victim out of anger'', he suggested Wood would find it difficult to successfully defend it.
The defendant acknowledged he had ''kicked or pushed'' the complainant out of their bed with his leg, thrown water over her, and stood over her with a clenched fist while she was lying on the floor.
Those admissions matched evidence given by the complainant — Wood's former de facto partner for about 10 years — about the incident in the bedroom of their Cromwell home.
Judge Turner said the fact the complainant disregarded the defendant's wish she not sleep in their bed that night, following a row over an aborted dinner date a few hours earlier, was not a defence.
He gave Wood a sentence indication that included a 20% reduction for changing his plea, therefore sparing the complainant from having to give her evidence in court a second time at a new trial.
After agreeing to vacate his not guilty plea and admit the charge, Wood was convicted and ordered to pay the complainant $3000 reparation for emotional harm.
He must also undergo supervision for nine months to enable intervention for his anger issues.
Other sentences imposed by Judge Turner in the Alexandra District Court last week were.—
Samuel Christopher Paterson (32), painter-decorator, of Alexandra, assault, intentional damage, February 8, 60 hours' community work.
Ziek Johnston (32), of Cromwell, breaching alcohol interlock licence, Waenga Dr, May 12, three months' and three weeks' community detention, disqualified 28 days, alcohol interlock provisions.
David Charles McNally (35), dairy worker, of Chatto Creek, aggravated drink-driving (797mcg), Chatto Creek-Springvale Rd, 75 hours' community work, disqualified 13 months.
Mitai-Whenua Tikirahi Ngataki (19), of Cromwell, intentional damage (two charges), sustained loss of traction, May 15, Cromwell, discharged without conviction.
Mark John Taylor (58), agricultural contractor, of Ranfurly, aggravated drinkdriving (98mg), Kyeburn-Ranfurly Rd, August 22, fined $650, court costs $130, medical and analyst fees $206.04, disqualified 12 months.
Caine Hemiteahau Campion, (36), contractor, of Ettrick, drink-driving (600mcg), Scotland St, Alexandra, December 9, fined $650, court costs $130, disqualified six months.
Liam Butler (26), of Cromwell, strangulation, assault in family relationship, resisting police, June 3, Cromwell, one year and 11 months' prison.
Trinity Bradbury (20), of Balclutha, drink-driving (667mcg), Kelman St, Alexandra, December 2, fined $650, court costs $130, disqualified six months.
Liam James Milford (24), builder, of Cromwell, drinkdriving (456mcg), Clyde-Alexandra Rd, December 8, fined $450, court costs $130, disqualified six months.
Nolaki Filemu (40), Samoan national, of Roxburgh, assault with intent to injure, injuring with intent to injure, November 12, 2021, five months' community detention, nine months' supervision.
John Mataroa Hanara (40), apprentice painter-decorator, of Alexandra, assault, September 16, 2018, Ashburton; aggravated failing to stop, unlicensed driving, June 14, Alexandra, 40 hours' community work, disqualified six months.
Adam John Rangi (28), of Cromwell, resisting a constable, refusing to accompany an officer, October 14, sentence deferred 12 months.