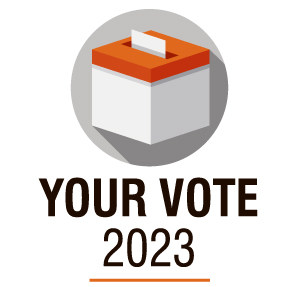 Candidates for next month's general elections fronted up to meetings in Central Otago last week.
Business South organised daytime meetings in both the region's electorates, compered by Central Otago District Mayor Tim Cadogan.
On Thursday Waitaki candidates for Act New Zealand (Sean Beamish), Green (Pleasance Hansen), Labour (Ethan Reille), New Zealand Democracy (Roger Small) and National (Miles Anderson) spoke to about 15 people at Pisa Moorings, near Cromwell. A last-minute inclusion was New Zealand Loyal candidate Ray Bailey, who was not on the podium with the others but was given an opportunity to speak at the end of the meeting.
The following day a meeting in Alexandra saw the Southland candidates — Joseph Mooney (National and current MP), Simon McCallum (Labour), Todd Stephenson (Act) and Dave Kennedy (Greens) — making their pitch to a slightly larger crowd of about 25.
No questions were taken from the audience at either meeting. When people registered their interest in the meeting they had the opportunity to pose questions, which were asked by Mr Cadogan.
Alexandra's audience was slightly more animated, with an audience member challenging Mr McCallum's response to a quick-fire question about lowering the voting age.
Mr McCallum agreed 16-yearolds should vote in local body elections but general election votes stay with 18 and older. An audience member called out that Mr McCallum had — in relation to a question about tertiary education — said 18-year-olds did not make good decisions so why let them vote? Mr McCallum did not respond.
Mr Kennedy was in favour of lowering the voting age to 16 while Mr Beamish and Mr Mooney were not.
At both meetings the candidates were asked about a variety of topics including what they would do for small to medium businesses, their stance on cross-party minimum wage settings, housing, the Lake Onslow battery project and Tarras airport.
Cross-party agreement on minimum wage settings brought a range of responses.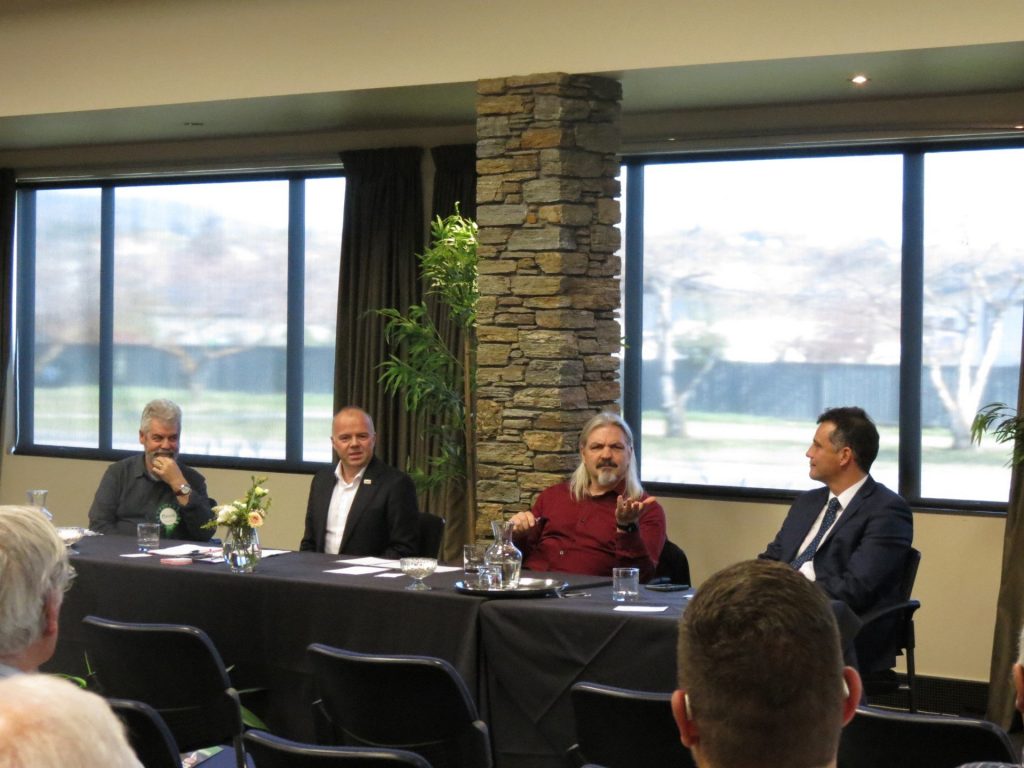 Ms Hansen said the Green party would welcome it. Mr Reille said his party always welcomed cross-party agreement but was committed to increasing the minimum wage in line with inflation.
Mr Beamish said businesses needed certainty over a longer period and there was no reason there could not be a long-term view within the public service about that. However, raising the minimum wage was inflationary.
''If we're going to do these things we need the government to stop spending like drunken sailors.''
Mr Small said he did not believe cross-party agreement was possible and did not believe his party could deal with any other parties except perhaps Act and National on the matter.
Mr Anderson said there had been excessive rises in the minimum wage which had led to middle-income earners not getting wage rises.
GST sharing with regional councils (Act), breaking the monopoly of building materials suppliers (Act) and bringing back interest deductions on rental properties (National) were ways those parties would address the housing shortage.
Mr Small said there were houses available but people did not want to let them due to the current tenancy laws.
Tarras airport got a no from Mr Reille and Ms Hansen and yes from the other three in a quick fire yes-or-no question round.
In Alexandra, Mr Kennedy said no, Mr Mooney said it was inappropriate for him to voice an opinion as there was a long process to go through, Mr Stephenson said Act did not see it as a central government issue and Mr McCallum said he was not going to commit the Labour party to anything.
The Lake Onslow battery project was not on the agenda for the Greens, Act or National. Mr Kennedy said it would be far better to invest in local energy resilience such as roof solar, Mr Stephenson said Act would not publicly fund it and Mr Mooney said National would not proceed with it.
Mr McCallum said his personal opinion was more of a business case needed to be done on where energy would come from and it was too early to commit to the best option.