Three weeks after avalanche risks closed half the mountain, Treble Cone has reopened the saddle basin.
Treble Cone announced the temporary closure of the saddle on August 22 after the emergence of ''glide slab'' issues and avalanche hazards.
A glide slab is a cohesive slab of snow, often consisting of the entire snowpack, that lacks signdificant support of friction from the bed surface beneath it.
The slab "glides" slowly downslope as a unit, slipping over a smooth ground surface, or sometimes a hard ice crust or glacier.
Glide slabs are often first detectable via glide cracks, which form as the slab begins to tear away from the surrounding snowpack.
A combination of tussock and steep terrain — such as at Treble Cone — were factors in the risk of the glide slabs.
When the strength ofthe slab becomes too great, it releases as an avalanche, which in turn puts mountain users at risk.
Speaking on Monday, Treble Cone mountain manager Ewan Mackie said colder temperatures had enabled the skifield to reopen the saddle basin. The temperature at the top of Treble Cone was -8.7degC on Tuesday.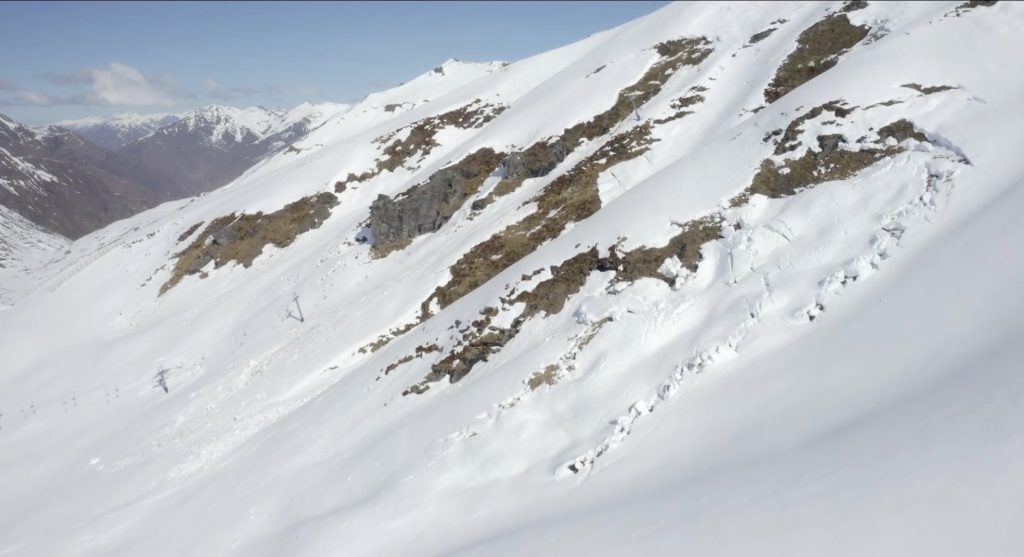 "The glides avalanche issue has slowed down. We've stopped seeing that movement. Things seem to have locked up," Mr Mackie said.
The saddle basin is a large bowl between two ridges, to the left of main basin.
The saddle chairlift had started but there were still some skiable terrain restrictions. "One problem we do still have remaining is saddle track will be closed, because . . .the hazard above Gun Barrel and Powder Bowl Chutes just represents two bigger hazards still that [are] still moving. So we're going to have people hike up High Street and then skiing down Raffles to get into the quad," he said.
Ski runs on the sides of the saddle basin — Raffles, Side Saddle, Bullet, Wide Glide and Southridge — have all opened.
''It's a widespread problem we've been dealing with since day one of the season when we had 2m of snow fall on to warm ground,'' Mr Mackie said.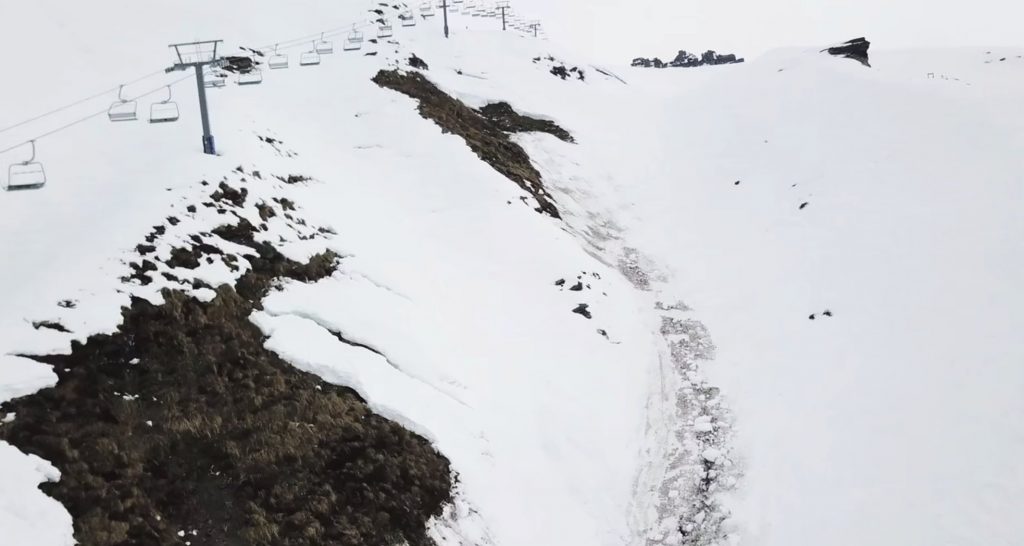 The combination of heavy rainfall two weeks ago and warmer temperatures led to pockets of glide slabs throughout the basin.
"We need the snowpack to stabilise out, and that is going to come with consistent cooler temperatures.''
At time of publication the snow depth in the saddle basin was 170cm and in the main basin 80cm.
"It's a widespread problem we've been dealing with since day one of the season . . . "