Queenstown resident Cory Griffiths is having a pinch-me moment.
He will fly out to Madrid, Spain, today to compete in the World Scooter Champs from June 16-18, organised in collaboration with SevenMila, organiser of urban sports events in skate, scooter park, scooter street, BMX and breaking.
Griffiths, who will arrive in Madrid on his 23rd birthday, fell in love with the sport when he was about 7 after his dad brought a scooter home for him.
He learnt the foundations at his neighbourhood skatepark in Mosgiel, and had not looked back.
As to what kept him hooked, he said it was equally about the progression as it was the tight-knit community in New Zealand.
"We're all like best mates.
"It's still pretty niche — we do host a nationals every year in Napier and there's a pretty good turnout. It's nearing 100 competitors aged from juniors all the way to adults.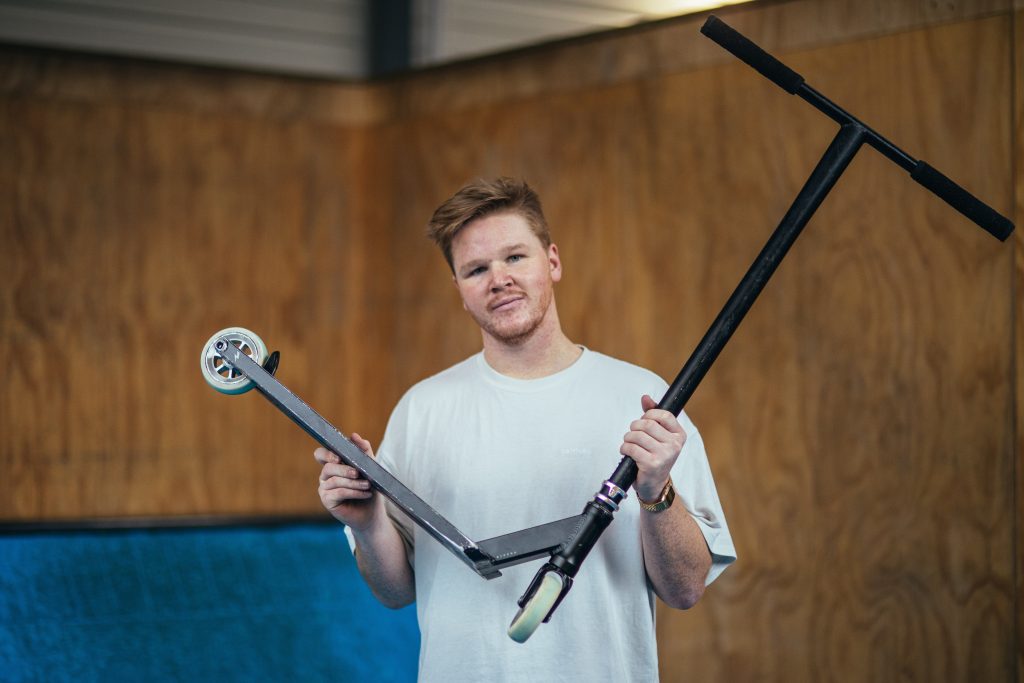 "It's not massive, but doing these stories lets kids who do enjoy doing it know we do have competitions, and there are places you can go with it."
Griffiths was invited to compete at the worlds by Freestyle Roller Sports after a top-10 finish at the nationals earlier this year.
While he qualified in both park and street, he has opted out of the former — known for "lots of flips" on small scooters riders can throw around.
"I'm very street; I do a lot of rail tricks and grinds … more technical tricks, balancing."
The Five Mile North Beach manager said while he was there he hoped to network with other riders and try to find some sponsorship — at present, his only sponsor was a company in the United Kingdom which hooked him up with scooters.
He said the upcoming trip was a "childhood dream fulfilled".
"The scooter riders would host a world champs on their own every year and I remember being up all hours when I was a kid watching that, and now I'm actually doing that."
He also encouraged young scooter riders to register on Freestyle Roller Sports' website as information would be used to try to get more funding for the sport.