There is something about the experience of curling up with a good page-turning book you can not recreate the same way with a digital device.
And that thrills Cromwell Rotary Club member Pam Broadhead.
''We thought three or four years ago book sales would be all over because there would be other ways of reading stories, but no, it's not at all,'' she said.
''I'm thrilled that people still like to read a book. The kids love it too.
During the long weekend Mrs Broadhead and a team of volunteers hosted the Rotary Club's annual King's Birthday (formerly Queen's Birthday) Weekend Book Sale at the Cromwell Bowling Club.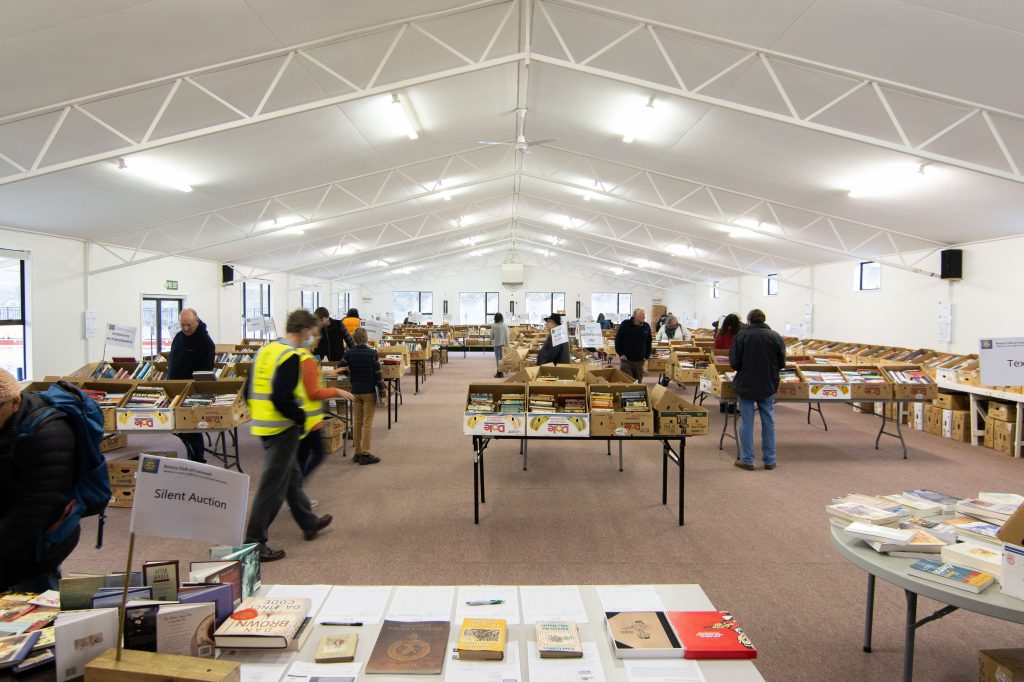 While it felt like ''millions'', Mrs Broadhead estimates ''hundreds of thousands of books'' filling more than 500 banana boxes were given by the community for the winter sale.
That is just as well because there were lines of people when the the club opened its doors on Thursday night — one day earlier than usual — and again at its usual opening time on Friday morning.
The book sale raised $22,000, the highest amount it has ever raised, with much of the proceeds going to the Cromwell MenzShed, which was in the process of raising funds for a new shed.
''We are really thrilled. The MenzShed guys have been here helping us unload the boxes and will help us out after, so it's been a real team effort to be supporting them — they do good things in the community,'' Mrs Broadhead said.