Karearea — native New Zealand falcon — are a common sight in the skies above Central Otago but after this weekend, will also be a landmark for Clyde.
On Saturday a 5m by 5.5m sculpture of a karearea spreading its wings will be unveiled to the public, marking the completion of a dream more than 10 years in the making.
The sculpture, commissioned by Historic Clyde Inc, was created by renowned Glenorchy artist Dan Kelly using largely recycled steel from original Central Otago station and farm fences.
It will be positioned on a plinth on Contact Energyowned land near the Upper Clyde Dam lookout off State Highway 8.
Historic Clyde has a verbal ''licence to occupy'' with Contact Energy on condition the sculpture and surrounding area are maintained.
Historic Clyde's project manager for the karearea project, Marnie Kelly, said the group had been wanting to have a sculpture marking an entrance to Clyde for about 10 years, and three years ago settled on the native bird.
''It's the icon of the Central Otago World of Difference [brand] in and around the district . . .And it's also a native bird of prey — the harrier hawk is not native,'' she said.
The group raised $74,000 for the project, which included the commissioned piece, the plinth it stands on, installation and engineering.
''It took us a couple of years to raise the funds and a few of us local businesses started the fundraising off, then we had a lovely response from local building companies, painters, carpenters and electricians.
''It was a big target to achieve — especially for a small group,'' Ms Kelly said.
''We had no idea how much consultation would be involved . . . It's designed to take a lot of wind,'' she said.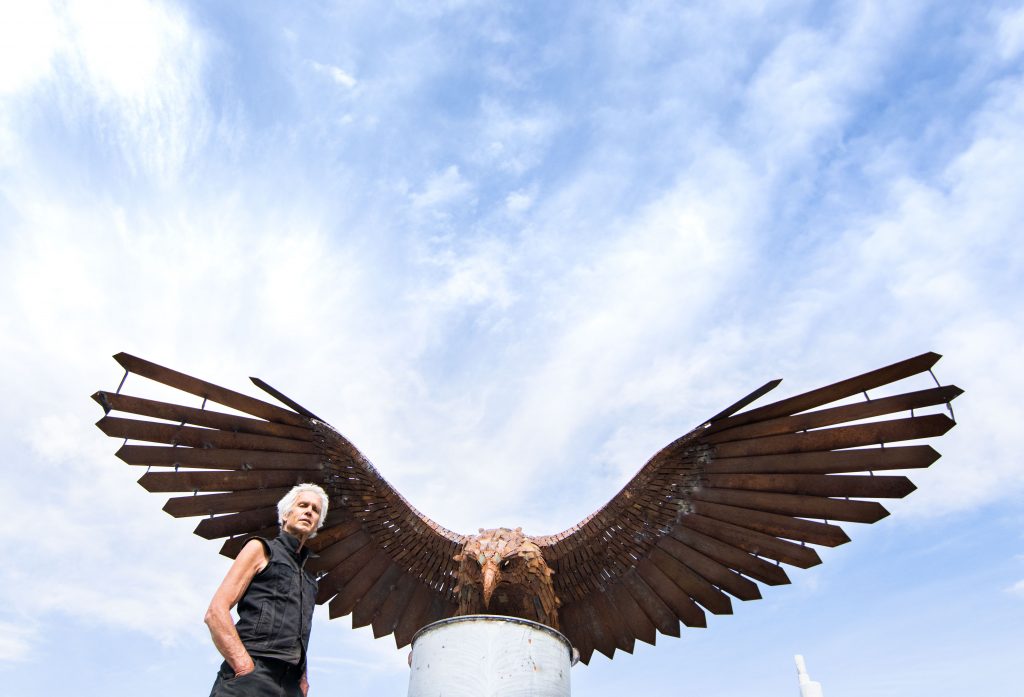 The group got to see the sculpture and Ms Kelly said it was impressive.
''We were amazed how big it was. It's very exciting but it will be amazing to get it so people can enjoy it.
''A big thank you — so many people have been so enthusiastic and can't wait for it to be there.''
The sculpture will be unveiled during a public ceremony at 11am on Saturday.
The morning will include a blessing by iwi, speeches and a cake cutting.
All members of the public are invited to attend.
The Clyde and Districts Lions Club will also be on hand with a fundraising sausage sizzle.