Wanaka and Alexandra went a bit quackers at the weekend as rivers overflowed with hundreds of tiny yellow ducks.
The Rotary Club of Wanaka and the Alexandra District Parents Centre each held their annual duck race fundraisers on Saturday.
In Wanaka, more than 1500 rubber ducks made their way down Bullock Creek for the annual Wanaka Rotary Club Duck Race — but the path to victory was far from a casual meander in a lazy river.
The ducks dodged obstacles, tackled tunnels and overcame a whirlpool to find their way to the edge of Lake Wanaka where they were scooped up by waiting volunteers.
For Wanaka sisters Immi and Estee Hudson, it was the second consecutive year their family's duck had placed third.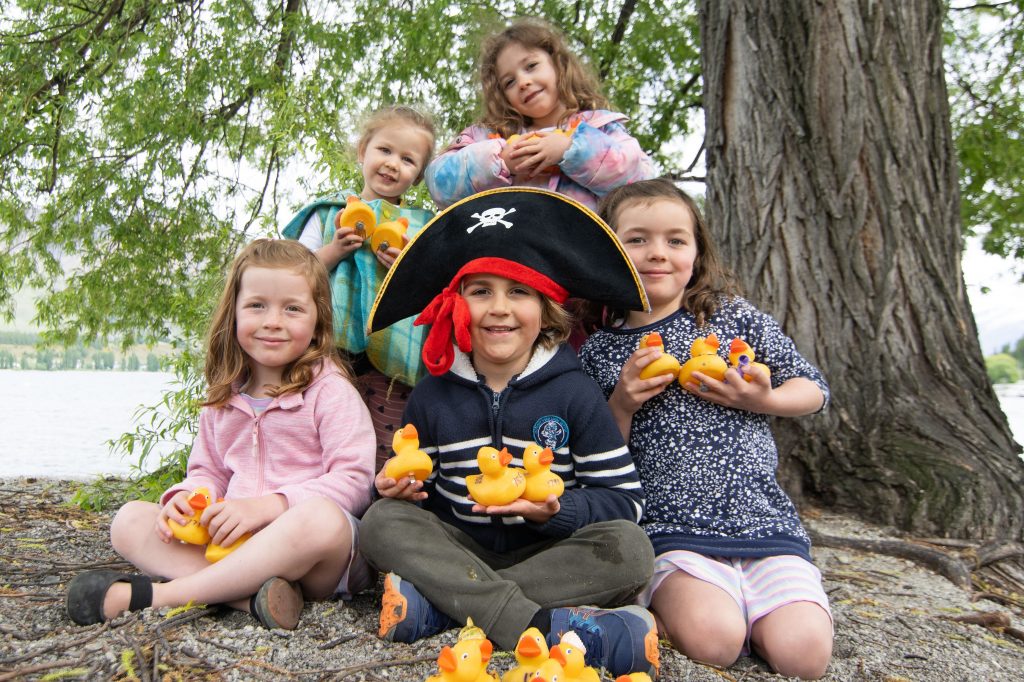 While technically this year's successful duck was their father's, the girls said they were the real winners as the prize would go to them.
They said watching the ducks was fun, Estee adding her favourite part was watching the ducks get caught in a whirlpool after they went through the tunnel.
When asked if they had tips for future competitors, Estee said ''make sure it doesn't get stuck''.
Rotary club director of fundraising Geoff McLeay said the event — which has been running for 13 years — was the best to date.
''It's absolutely awesome.
''We've had a wonderful day, a great crowd. I wish I could have counted them, but several hundred. An exciting day for the children of Wanaka chasing the small ducks down the creek.''
The duck race raised about $10,000 which would go back to the Wanaka community, he said.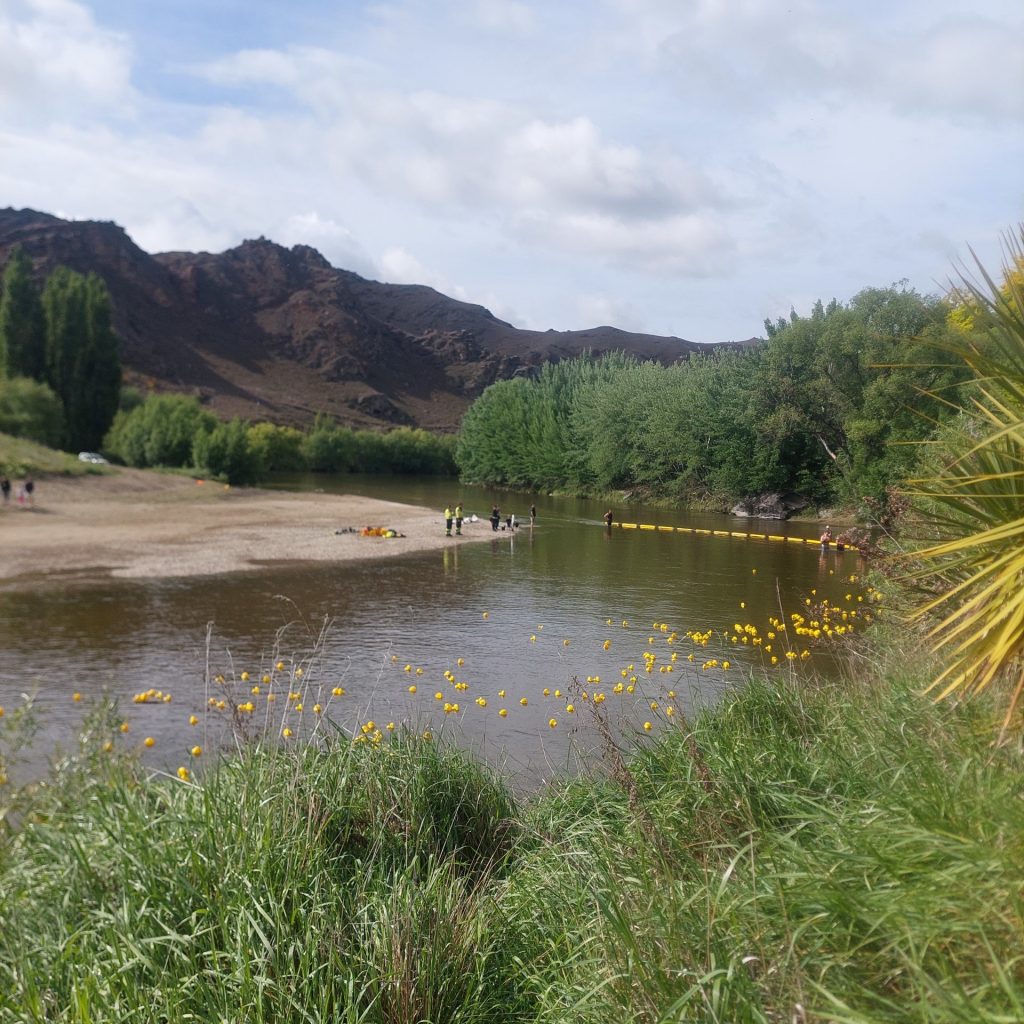 In Alexandra, 720 ducks raced down the Manuherikia River, entering the water at the Little Valley bridge and making their way to the Linger and Die Reserve.
Kayakers were on hand to ''rescue'' stuck ducks and the Otago Regional Council placed a boom near the finish line to prevent ducks travelling too far downstream.
In 2018, the race made headlines when one Houdini-style duck escaped and made its way to the Roxburgh Dam.
Alexandra parents centre president Nicola Rae said the event was very successful.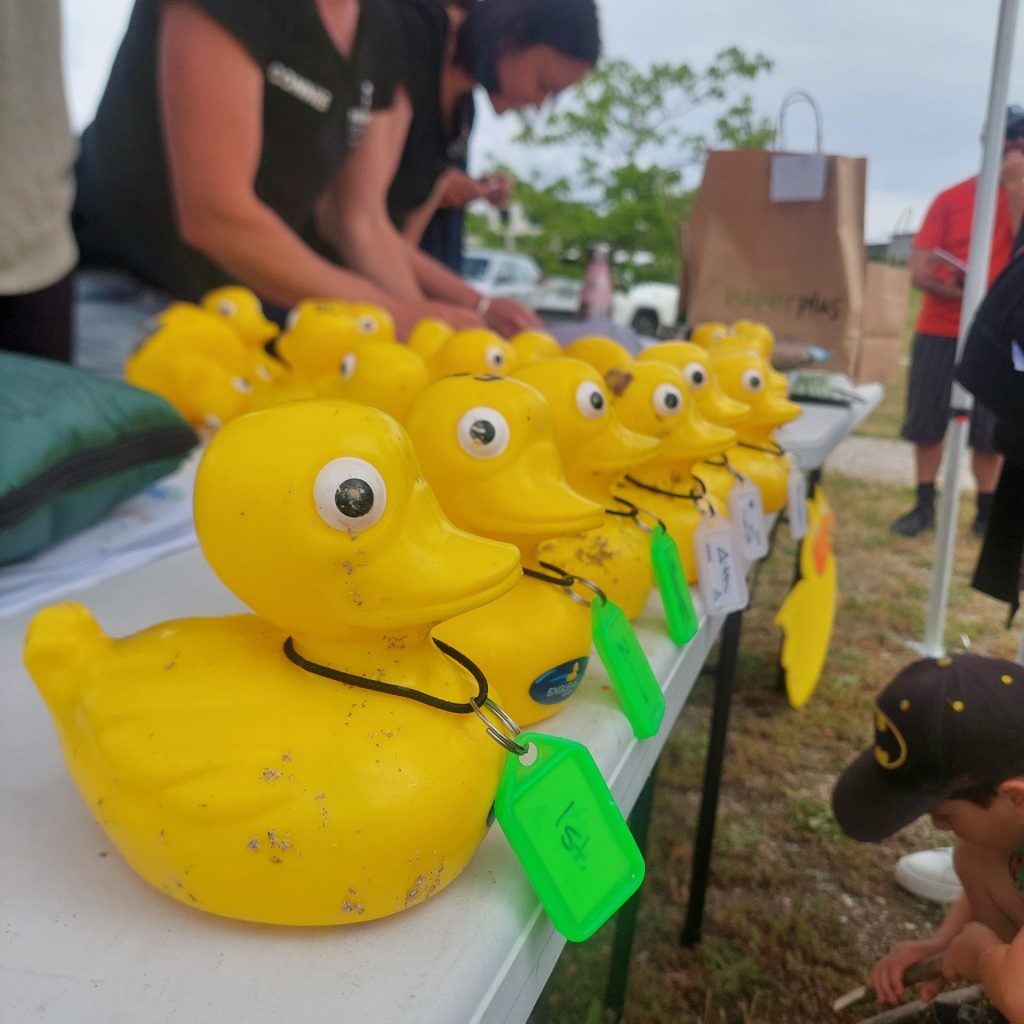 ''The ducks were particularly fast this year because the river was swollen.''
Some ducks escaped past the boom but were recaptured by volunteers.
It was a fun, low-cost event which generated interest and funds for the parents centre.