It was sink and swim as cardboard chaos converged on Lake Wanaka.
The annual Kahu Youth Amazing Cardboard Boat Race on took place on Saturday with cardboard boats of all shapes and sizes attempting to race.
Five vessels attempted to race around a buoy 20m from shoreline, as the crowd lining the shore and the wharf cheered them on.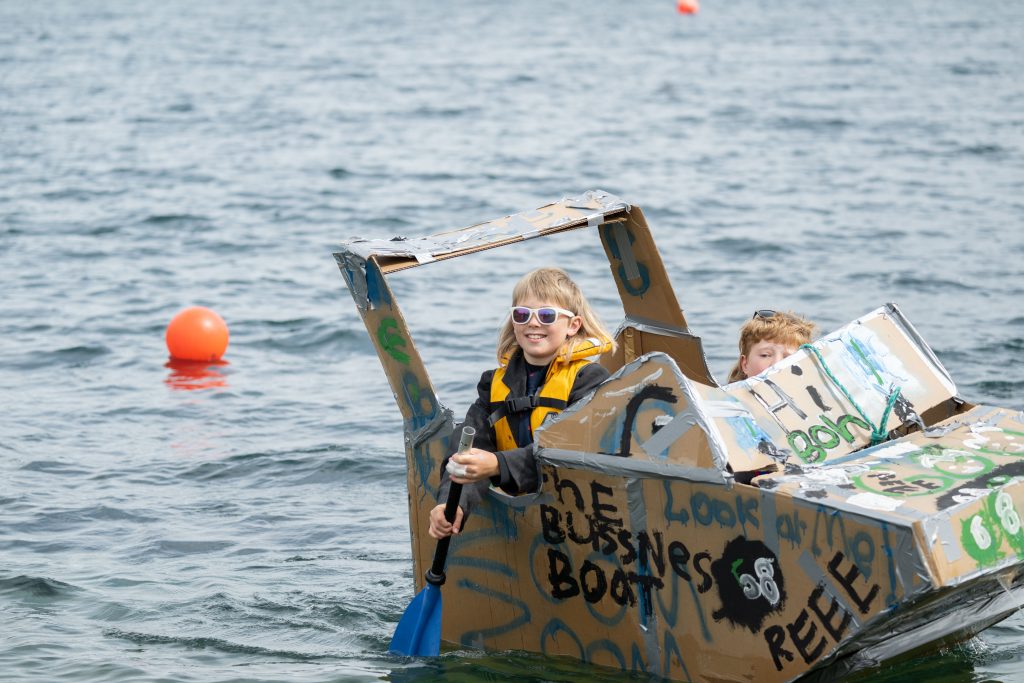 Highly engineered designs did not guarantee success — neither did the simple approach — with competitors getting varying degrees of wet.
Steering in the right direction also proved a challenge, as did staying upright but the grins from the competitors showed it did not matter.
Kahu Youth operations director Anna Sutherland said the event was always a highlight for the community.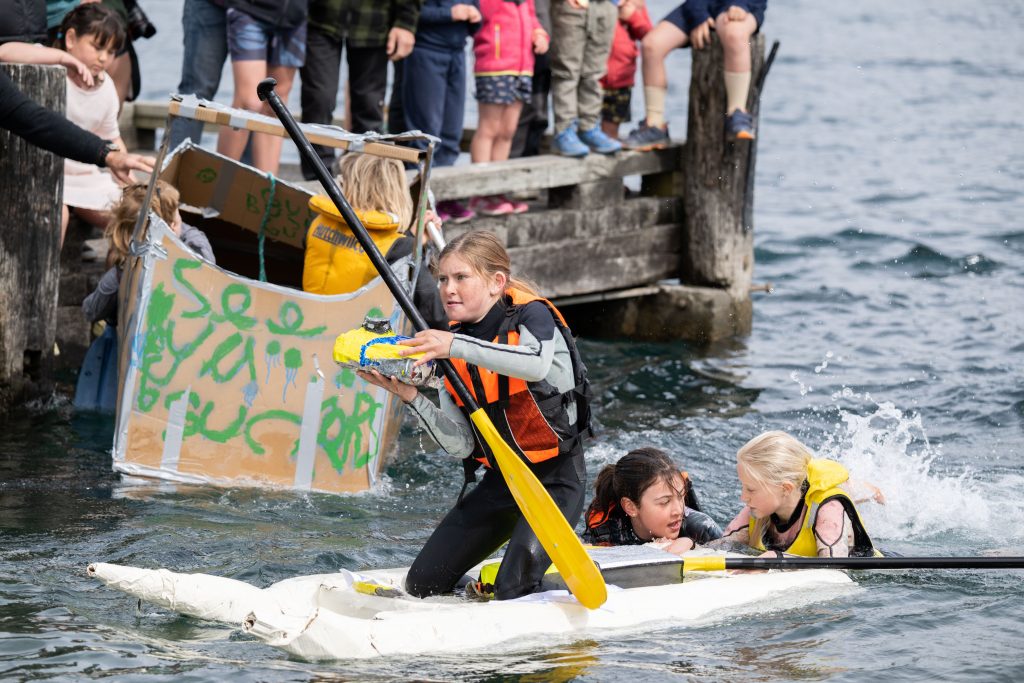 ''This year has been its 13th year running and it's just wholesome fun where you get to make your own cardboard boat.
''We have absolutely outrageous, creative, ridiculous boats and they race them in the lake just for a laugh, fun and some really cool prizes,'' she said.
The race was an opportunity for young people to get creative and have some fun in the water, she said.