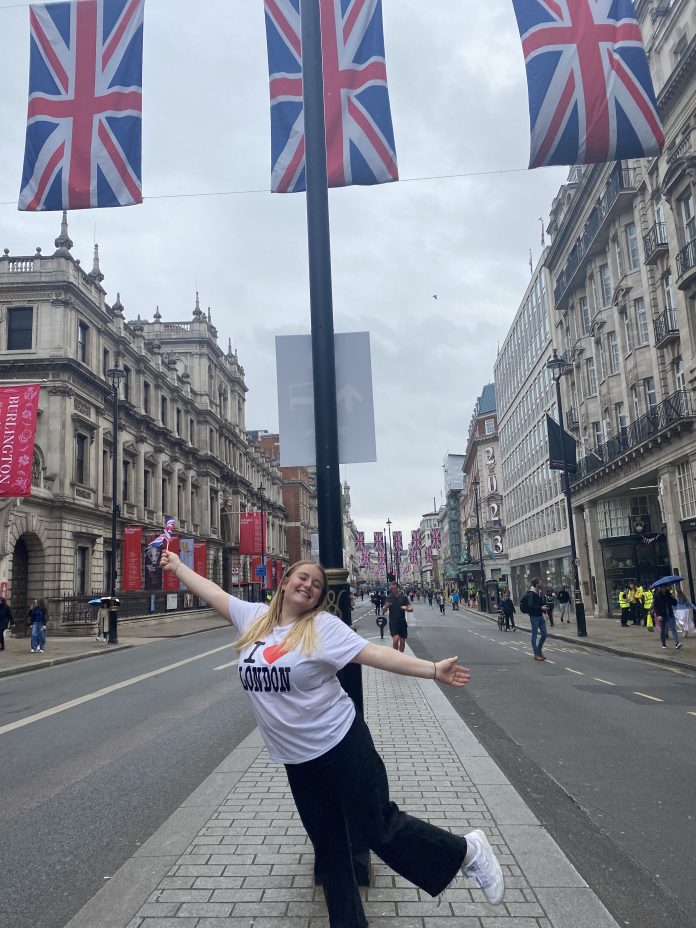 Experiencing the atmosphere of the crowds gathered in Hyde Park for the coronation of King Charles III was a moment not to be missed for one Central Otago teenager.
Charlize Thomson (18) of Cromwell, is working at a school in Fareham for the year and took the opportunity to travel to London for the historic event.
Miss Thomson and her friends — including three other New Zealanders — hoped to claim a spot close to Buckingham Palace to watch proceedings but by 7am the streets were full.
They settled with watching it on big screens set up in Hyde Park with ''about 20,000 other people''.
''It was pretty surreal to be there because being a wee smalltown gal . . . it's crazy because you don't know when the next one will be.''
Seeing the mixed response to the coronation from the British public was interesting, she said.
''There was a lot of people in Hyde Park but they weren't all happy because of the controversy around Princess Diana and stuff.
''In Trafalgar Square . . .there were protesters too,'' she said.
Aside from seeing glimpses of the procession, a highlight was watching New Zealand Prime Minister Chris Hipkins speaking to media. However her hopes of meeting Richie McCaw were dashed.