Culture and community were celebrated in Cromwell as the region's Fijian families gathered to mark Fiji Day.
Fiji Independence Day is October 10, but celebrations were held on Saturday to allow for people's work schedules.
About 200 people took part in a day of traditional dancing, song and food at the Cromwell Sports Club.
Fijian families and their friends and Regional Seasonal Employer (RSE) scheme workers from Fiji and Vanuatu travelled from throughout Central Otago, Wa ¯naka, Queenstown, Invercargill and Christchurch to take part in the celebrations.
Young and old competed in three-legged races, relay races and ball games, entertaining onlookers.
Organising committee member Dioni Naivaluvea said the day was an opportunity to gather the community together and celebrate Fijian culture.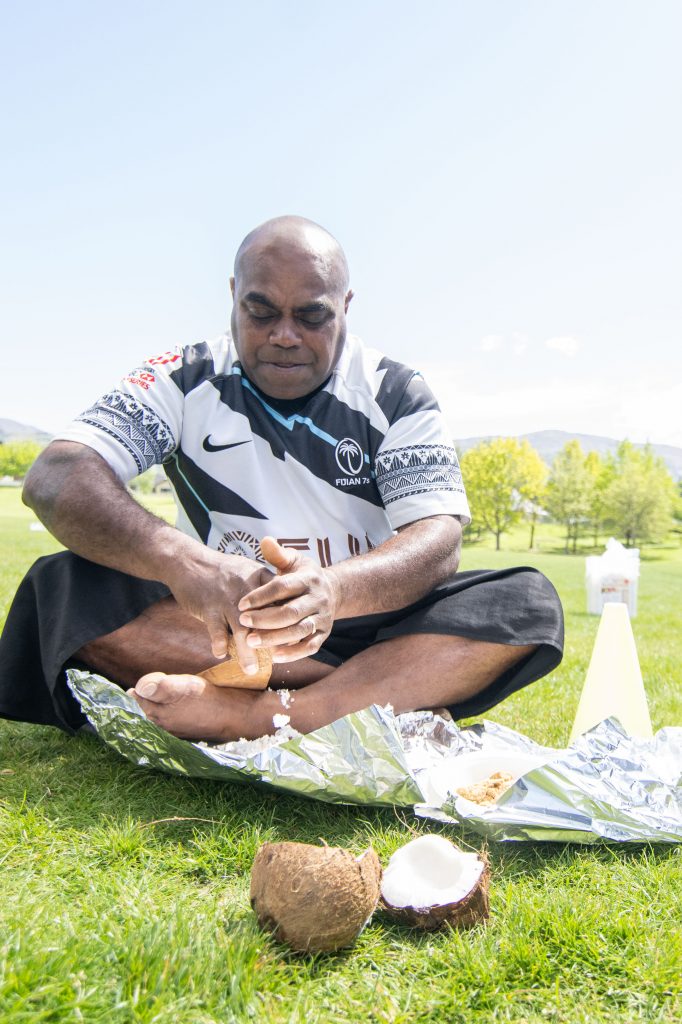 ''We're just here to celebrate our culture, with dances and songs and sharing food, which is kai, some tastes from home which we are sharing today,'' she said.
''One main reason is just keeping our culture alive . . . just knowing who we are as a Fijian, just knowing your identity as a proud Fijian it's pretty important, especially for our younger generation.
''It's quite important to know your culture and who you are as a person.''
The community was grateful for the opportunity to celebrate their culture while living away from their homeland, Mrs Naivaluvea said.