The blessing of Clyde's new karearea sculpture was an emotional moment for Marnie Kelly.
The official unveiling of the 5.5m New Zealand falcon guarding the village's upper entrance on Saturday was the culmination of a decade of dreams and three years of work by community group Historic Clyde.
The group had felt there needed to be something ''spectacular'' at one of the four entrances to Clyde and had started work on the project when Covid hit.
Momentum was lost due to lockdowns and related interruptions. However, after breaking her leg last year, Ms Kelly had time to dedicate solely to the project and the group decided to give it another push, she said.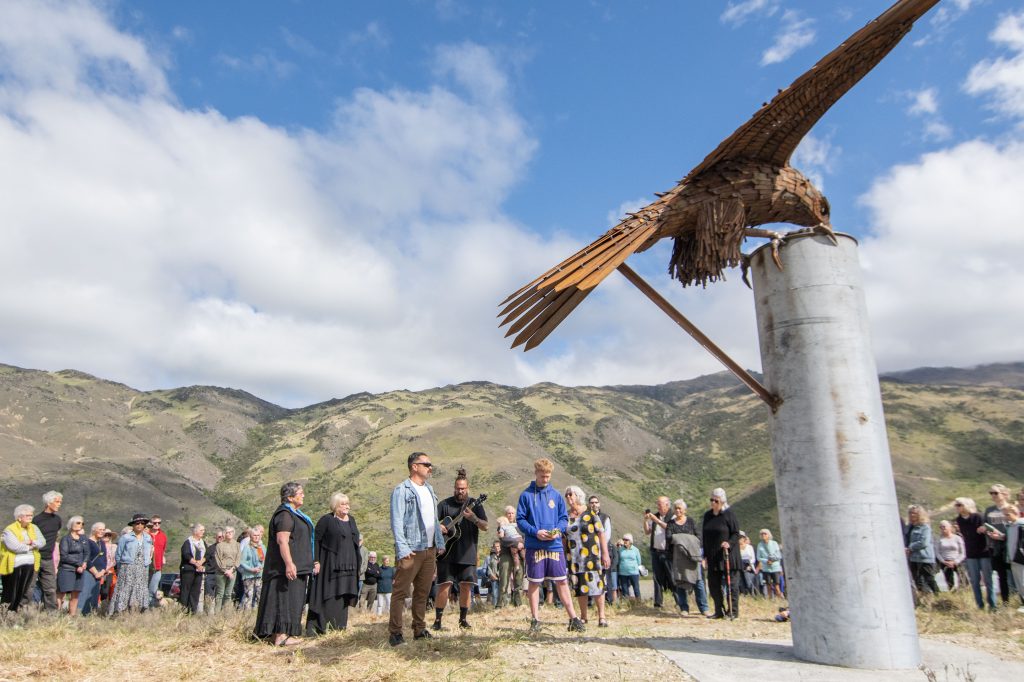 The group raised $74,000 through grants, donations and work in kind for the project, which covered the installation and engineering work required to have it in such a public place.
''People just came forward [to donate],'' Ms Kelly said.
More than 150 people attended Saturday's event, with representatives of mana whenua and Ngai Tahu performing karakia, waiata and a blessing before inviting those gathered to touch the sculpture.
The event was rounded off by speeches from Ms Kelly, funding partners and the artist, renowned Glenorchy-based sculptor Dan Kelly.
A cake with a photo of the sculpture was cut and shared among those present and the Clyde and Districts Lions Club were on hand with a barbecue.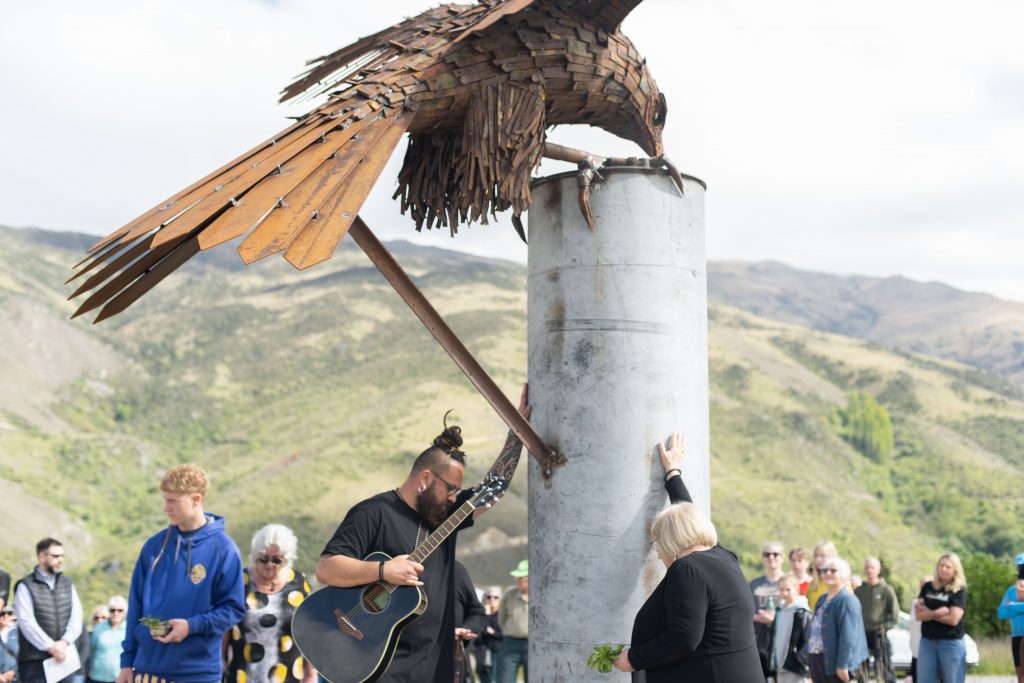 Seeing the project completed and people enjoying the sculpture ''just feels magnificent'', Ms Kelly said
''I'm so proud to be part of a really neat team . . . It's pretty special.''
The group was now looking towards its next project and ideas were already in the pipeline, Ms Kelly said.
Sculptor Kelly said the karearea took three months to create and turned out better than he expected.
''[It's] just another great install. Normally, a lot of my work is on private land, so this big bird's on public land and it's so great that it can be shared by so many people and so many motorists,'' he said.
When he first met Historic Clyde members on site at the start of the project, he asked them how big the bird should be.
''Big as'', was the response.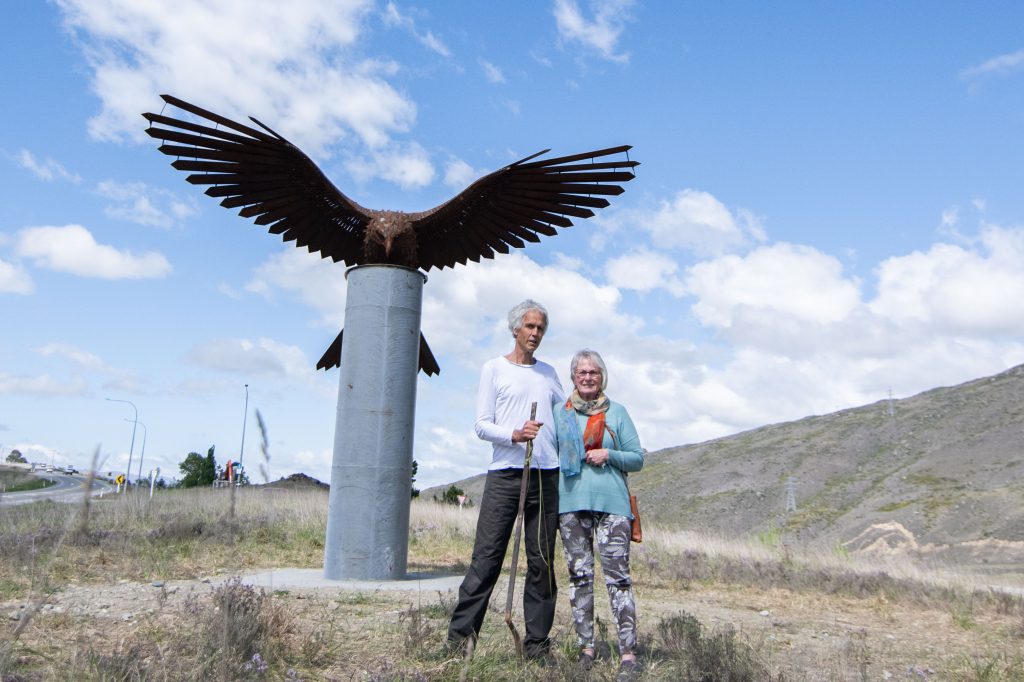 He knew then he was working with the right people, he said
Addressing the crowd, Kelly finished with a message for the sculpture: ''Be bold and brave, bush hawk. Be strong for all eternity.''