Small towns including Wanaka are becoming epicentres for under-age drinking over the New Year period. This week Aspen Bruce talks with councils from holiday hot spots Whangamata and Kaiteriteri about what they have noticed and learned over the years.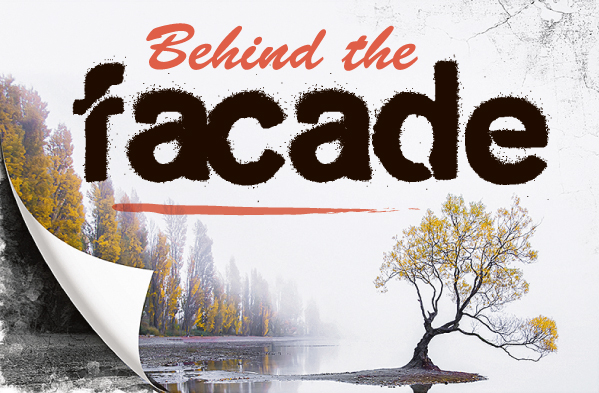 Whangamata is no stranger to the annual influx of teenagers over the New Year period.
The Coromandel beach town made headlines in 2020 when the roof of a local cafe was smashed and broken because of a teenage riot, resulting in more than $60,000 worth of damages.
A Thames-Coromandel District Council (TCDC) spokesperson said the council first noticed a spike in the number of intoxicated young people gathering in Whangamata at New Year's Eve seven years ago.
This resulted in a large police response, they said.
"Since then our council has cancelled all formal New Year's Eve events and while it has taken six years — and a few bumps — there is a definite trend with fewer intoxicated teens gathering on New Year's Eve," the TCDC spokesperson said.
Teenagers often gathered at the public reserve, Williamson Park.
To mitigate harm, TCDC has provided extra lighting, security guards to protect council assets and had a "safe zone" set up off-site to manage the influx of alcohol-related incidents with youth.
"There is also an additional police presence in town over the New Year's Eve period," the spokesperson said.
The growth of gatherings was influenced by associations historically made to the area.
"There was an embedded culture going back over 30 years of Whangamata being 'party central' for young people.
"A generation later, with increased police and private security presence, and with increased social media pressure on parents to keep an eye on their children, the message is getting through," the spokesperson said.
Whangamata had a long tradition of hosting many events and locals were used to them.
"Many businesses benefit from the summer visitor season.
"Few residents move out during the peak period. Many locals are involved in emergency services or groups that support and respond to the population increase over summer," they said.
TCDC budgeted $20,000 towards resources needed over the New Year's period.
TCDC's recommendation to the Wanaka community was to "set the rules, communicate on all media, support police, engage, don't enrage".
At the top of the South Island, the Kaiteriteri community has also seen drunken disorderly incidents over the New Year period.
In 2021, news reports revealed some of the incidents involved teenagers aged 13 -15 years old.
Kaiteriteri Recreation Reserve chief executive Mason Fitzgerald recently assumed the role of executive, but had camped at Kaiteriteri for many years and was aware of the issues.
"The youth portion of it has always been present. It has probably accelerated in the last couple of years, just after Covid I think. Everyone's very keen to get away and get out — certainly the last two years were quite bad," he said.
This was seen in youth binge drinking and fighting on the beach, he said.
"It's like a hot spot — we have these fireworks that go off on a barge, out on the water . . . so we often get everyone coming and camping out on the beach . . . and before long you have groups of people fighting.''
''We have about 15 police officers for [New Year's Eve] evening, security staff hired specifically for the area and generally about seven or eight rangers as well,'' he said.
He said the cost of hiring security guards and rangers came to about $5000.
"It's huge and it's kind of disappointing because it's wonderful to have people out there.
''If they're all enjoying it responsibly it would be incredible — because it's a lovely spot to go and watch the New Year come in on the beach," Mr Fitzgerald said.
He said they were trialling an increased security presence, and suggested this was something Wanaka could also consider.
"Other than that, it's pretty hard — unless they can think of something where they play family music or build some really uncool feel to it, so youth don't want to go,'' Mr Fitzgerald said.
''But definitely [look at] more family-orientated events if you can — encourage that connection instead of the opportunity for youths to go and binge drink."