The versatility of wool and being able to follow it from farm to fashion was the inspiration for one of this year's WoolOn designers.
Dunedin-based and Ranfurlyraised Lucy Girvan is entering the competition for the second time. She graduated at the end of last year from Te Pu ¯kenga Otago Polytechnic with a bachelor in fashion design and now works for a knitwear company in Dunedin.
For the 2021 WoolOn event she entered garments created as part of her fashion course in both the collection and streetwear sections.
This year she is entering the streetwear, collection and recycled sections. She said she enjoyed being part of the event last time.
''It was good, cool to see your stuff up on the runway, see all the other designers and what can be done with wool because it's such a versatile fibre.''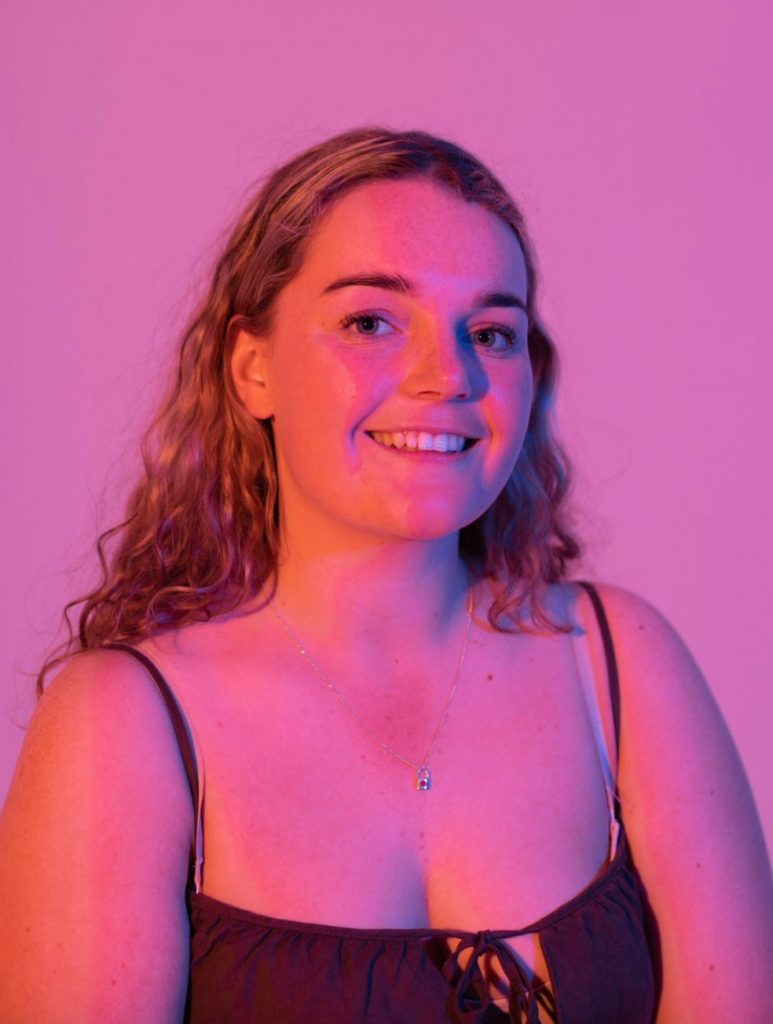 She was entering again as she thought it would be good to still be creating designs even though she was working. Her work at Otago Knitwear involved a range of tasks from administration to cutting fabric.
''I put in a few garments I made at polytech last year and made a special one for the recycled category.'' Her love of design started with taking textiles at school. In year 11 she entered the Hokonui Fashion Design Awards show, in Gore. ''It was really cool.'' Creativity was a family affair with her mother running her own business making oilcloth bags. ''My mum's really creative so she helps me with ideas, too.'' Dopamine dressing was something she was passionate about. For her it was about putting different colours together to get a release of the brain chemical dopamine which made people feel good. Ultimately she would like to have her own fashion label.