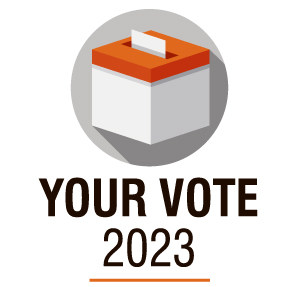 Act New Zealand Party leader David Seymour has dismissed the government's multibillion-dollar Lake Onslow project as a ''real menace'', arguing that it should be cancelled immediately.
Speaking with The News last week, Mr Seymour said the government was ''threatening to spend $16 billion on a project that doesn't stand on any standards of cost-benefit analysis'', and which could have negative implications for the wider renewable energy market.
''People are actually holding back from investments in renewable energy because the government is holding this sword of Damocles over the market,'' he said.
The project, designed to be an ''energy battery'' that could be relied upon to produce electricity during dry events, is estimated to cost $15.7 billion and would take between seven and nine years to complete.
''The government needs to recognise that it doesn't stack up,'' Mr Seymour said.
''It's not an efficient way of reducing carbon dioxide emissions . . .and it should be nixed.''
Mr Seymour was in town for the local leg of his party's Road to Real Change tour, and was joined by Waitaki and Southland candidates Sean Beamish and Todd Stephenson for a public event at the Lake Wanaka Centre last Friday.
After meeting business owners throughout the day, Mr Seymour said one issue had been raised more than any other: housing.
''There are people I heard about in [Wanaka] Community Hub who find themselves in real poverty because wages for a lot of workers aren't necessarily high. Rent sure is. There's a daycare centre that had to close down because they couldn't accommodate people.''
Mr Seymour said the government needed to do more than ''stepping in and zoning more land'' to address the housing shortage.
''Just changing one thing from Wellington doesn't necessarily solve the problem. It might just spread the development around in ways that are going to irritate people more.''
He said an Act government would look at reforming the Resource Management Act, provide councils with a share of GST from home builds to incentivise more consents, and reintroduce no-fault evictions.
When asked for his views on the proposed Tarras airport, Mr Seymour said he had no ''strong view'' on it, but expressed scepticism at Christchurch Airport's suggestion that someone else would need to pay for the infrastructure to reach Tarras.
''Yeah, good luck with that. You know, I think there has to be a clear justification that the people who pay are actually getting a benefit.
''So who's going to pay for this road, and who gets the benefits from it? And if you don't have a really good answer to that question, it's hard to justify.''
When asked how he would manage working in a coalition with National and NZ First, Mr Seymour was quick to emphasise current polling showed ''that we're a seat away from an Act-National government''.
''If you go elsewhere, then, you know, we'll do our best to make it work but it won't be as effective,'' he said.
''It won't be what New Zealand needs, which is a stable and resourceful government that can actually work through New Zealand's problems one by one.''