The first round of the Hydro Thunder New Zealand Series went off with a roar at Glendhu Bay, near Wanaka, at the weekend, the enthusiasm of the crowd revved up by the racing of the boats' engines.
The big competition on Saturday was for the AE Baker Cup, which race commentator Andrew ''Slim'' Holtham said was ''the most prestigious Australasian trophy there is''.
Event organiser Denise Preece said Baker was an Australian hydroplane champion and New Zealand had held the transtasman trophy since 2001.
With no racers crossing the Tasman to compete this year, the New Zealanders retained bragging rights. The silverware went to David Alexander, of Waverley, and the Miss Waverley team. Alexander also raced away with Sunday's main prize, the Masport Cup.
''It's pretty exceptional to win both,'' Preece said.
Participation crossed age and gender groups with under-15s racing in the Junior and Clubman events and pilots in their 50s and 60s still competing.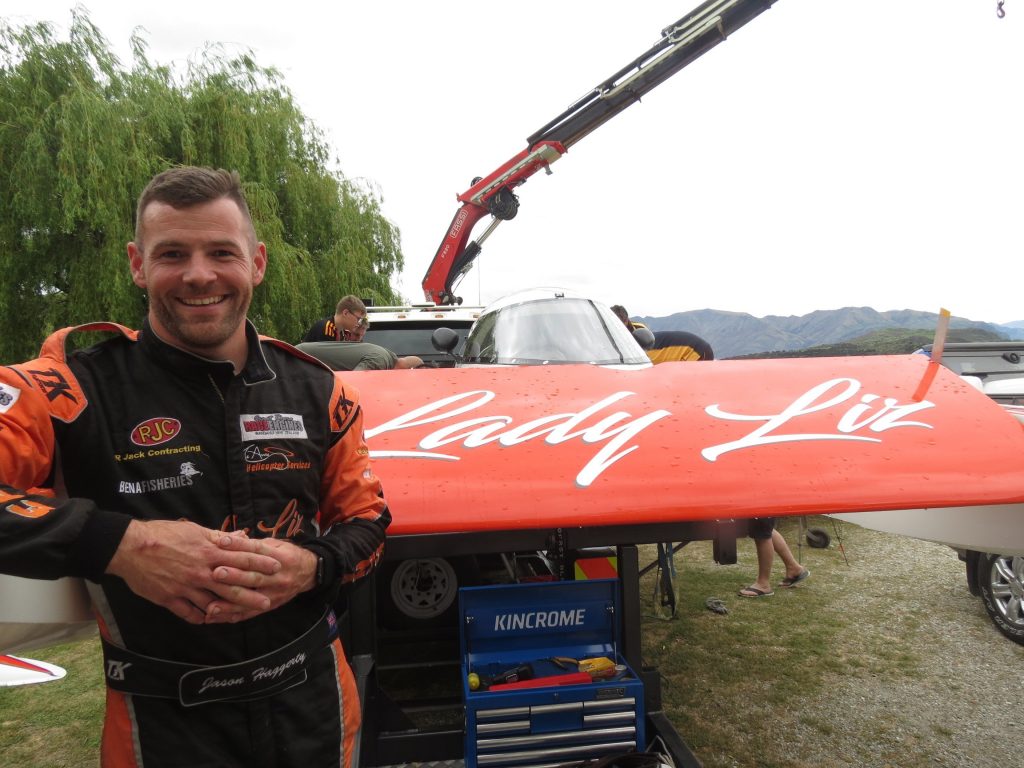 ''It's very much a family environment,'' Holtham said. ''Not just families watching but also families racing.''
Another recognised name on the circuit is Jason Haggerty, of Invercargill, who pilots Miss Aberdeen and Lady Liz, the latter named for his grandmother and based in Cromwell.
Haggerty has an affinity for water. He is a commercial crayfish fisherman in Fiordland when not racing on more sheltered waters.
''The big boat here can do 260kmh-270kmh and as long as the boat is sitting flat you can corner at that speed,'' he said. ''It's a lot of fun.''
At 15, Lily Weir, of Timaru, has moved up from the under-15s where she started at age 12.
''My dad is a boat racer so I have been co-driving with him since I was 9 years old.
''I love the sport and all the people that are here. You make good friends and everyone helps everyone.''
That was especially appreciated by young racers, she said, where entry fees paid by the older racers meant the young pilots could enter at no cost.