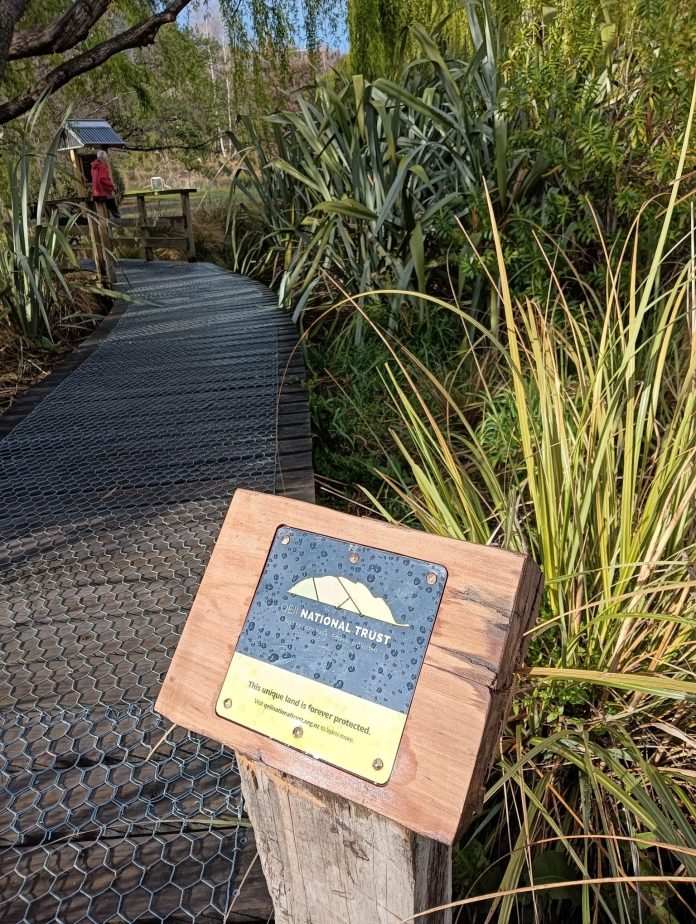 The future of one of Otago's most unique wetlands is looking a little brighter after Otago Fish & Game Council and the Queen Elizabeth II National Trust (QEII) agreed to collaborate on its ongoing protection.
Wanaka's Bullock Creek Hatchery Springs wetland, which is owned by Otago Fish & Game, has been granted a QEII Covenant to protect the springs wetland from future subdivision, encourage native revegetation and protect the habitat and spawning areas of freshwater fish.
Otago Fish & Game chief executive Ian Hadland said the covenant would provide for ''improvements to the wetland values'', ensuring the clearing of weeds and an ongoing vegetation project involving the Department of Corrections and volunteer group Friends of Bullock Creek would continue.
"The covenant also helpfully provides for the community's enjoyment of the area through a public access easement which Otago Fish & Game Council had registered on the title in 2017,'' Mr Hadland said.
"This is game bird and fishing licence funds at work to protect the environment, not just for sports fish, but for indigenous species as well.
"That's not new for us but we are particularly proud of protecting this natural asset in perpetuity."
Mr Hadland said wetlands associated with freshwater springs were rare enough, but having them in an urban setting was unique.
Water from an underground aquifer, thought to originate from the Cardrona Valley, percolates out in high volumes from beneath a terrace in central Wanaka, creating a 2ha wetland area. The spring water is the headwaters of Bullock Creek and was once the site of a fish hatchery due to its pure water quality and steady volume.
"It's an amazing sight as the spring water accumulates at the lower edge of the wetland and within 200 metres, the headwaters of Bullock Creek is nearly too big to jump across," Mr Hadland said.
The plant restoration work has been co-ordinated by former Fish & Game officer Paul van Klink.
More than 6000 volunteer hours from Friends of Bullock Creek and Department of Corrections community work parties had gone into the project, Mr van Klink said.
"This covenant would not have happened if we hadn't started the habitat restoration work," he said.
"By removing exotic trees and weeds, and replacing them with almost 8500 native plants since 2016, this has created the space for the QEII Covenant, which we are pleased will protect this wetland from development."
Formed in 1977, the Queen Elizabeth II National Trust is a registered charity that works with private landowners to protect and enhance natural landscapes through the issuance of convenants.
According to the trust's website, more than 5000 spaces across the country are protected by such covenants.