The world of competitive gold panning is set to take Central Otago by storm.
The Otago Goldfields Heritage Trust (OGHT) has secured the rights to host the 2026 World Goldpanning Championships in Otago.
The championships come under the umbrella of the World Goldpanning Association, which boasts members from more than 20 countries including Australia, the United States, the United Kingdom, Canada, Finland, South Africa, Italy, Spain and Slovakia.
OGHT treasurer Odette Hopgood said news of the successful bid was still sinking in.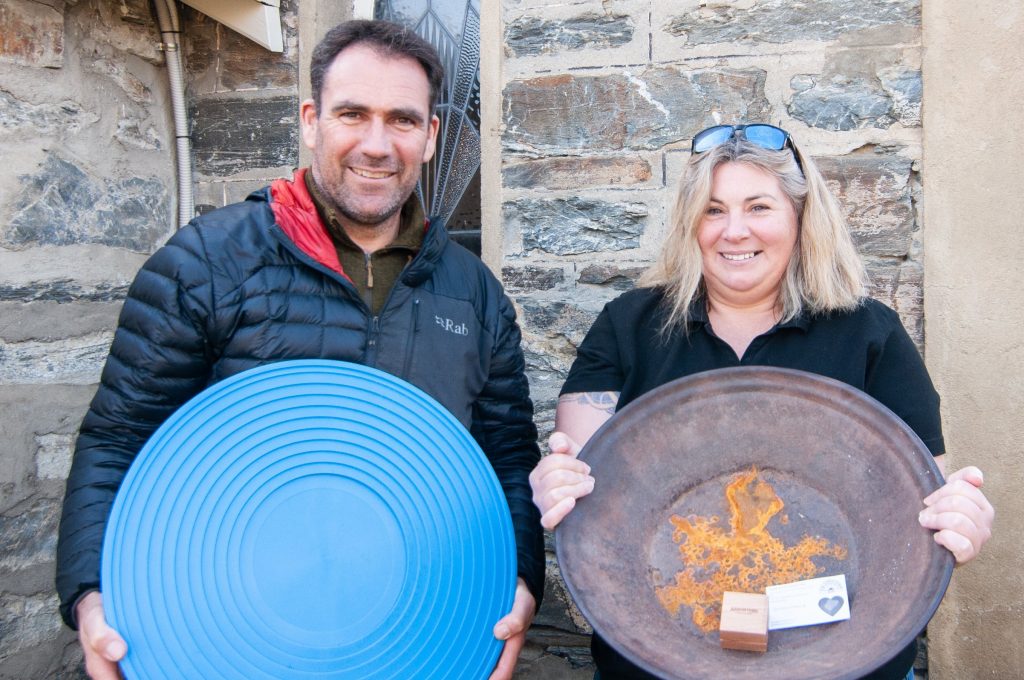 ''Excitement, panic, relief — I feel just sheer relief.
''I had to get up at 4am to speak to the world committee at their annual general meeting by Zoom — we were given special dispensation not to have to travel to the world championships in [Zlotoryja, Poland] to present — but we do have to go to world championships,'' she said.
The championship's location was yet to be determined, but options in Alexandra, Arrowtown and Cromwell were being explored.
Competitors would be in the area for a minimum of two weeks and there would be opportunities to showcase the region's goldfields with heritage tours exploring the hills of Central Otago, Ms Hopgood said. Î The public do not have to wait until 2026 to get a taste of the sport, with the 31st New Zealand Goldpanning Championships set to be held during the Alexandra Blossom Festival next Saturday.
With a range of competitive panning categories and activities for all ages and experience levels, from the classic pan, the have a go — for anyone who has never entered competitive panning — women's and men's events through to under-13, under-16 and veterans, there will be plenty of chances to strike gold.