Twelve months ago, Alex Moore took a punt on a dream and bought a food truck.
Now Buffalo's American Food Co is smashing its own records and drawing crowds from far and wide.
Focusing on the food of his homeland — the United States — Mr Moore started out cooking for friends and family, introducing them to deepfried Oreos, mozzarella sticks and different styles of burgers.
People kept telling Mr Moore to open up a cafe or food truck, so when a friend messaged him to say there was one for sale in Cromwell, the rest was history.
''So Buffalo's, I guess has probably been in the making for a few years,'' Mr Moore said.
His first job was cooking at Dairy Queen, a US chain of fast-food restaurants, as a 16-year-old.
That provided a good foundation — but the food truck was a whole different ball game. Buffalo's first outing was at Crankworx MTB in Alexandra, under Covid-19 regulations.
''When we set up in Cromwell for the first time, that was a shock.''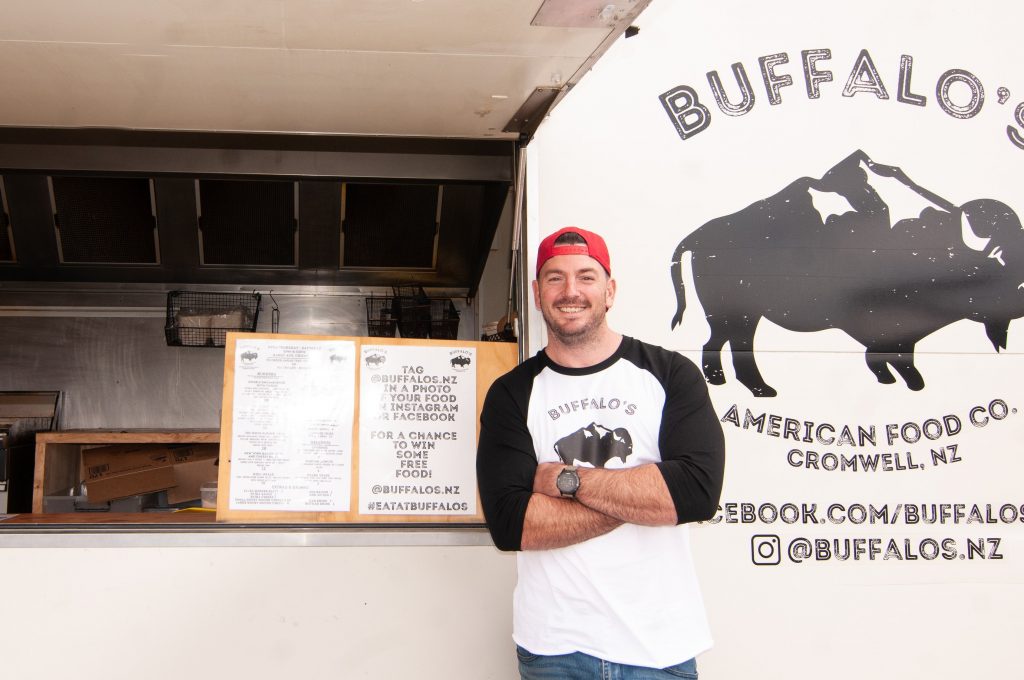 The food truck quickly proved popular — some nights receiving more than 120 orders in three hours — and Mr Moore learned he could not do everything himself.
Months of trial and error followed, as Buffalo's popularity continued to grow.
Wife Paula came on board, running the front of house, and the couple found their groove.
''I look back on that first night and that would be a quiet night now. Over summer we got really busy, we expected to slow down over winter but it just didn't.
''I'm really looking forward to this summer,'' he said.
Buffalo's has become a family affair — in the summer months, the couple's three children hang out at the food truck — and they have found a whole new community in their customers, Mrs Moore said.
''It's been amazing,'' she said. ''Looking back now, it was a really good intro to the food truck,'' Mr Moore said.