Forget walking on water, these boats were flying.
The Lucas Oil Hydro Thunder New Zealand Series kicked off its five-stage 2023-24 racing series in Glendhu Bay at the weekend with a range of boats and competitors taking to the water.
But it was the grand prix hydroplanes that bought the highoctane thrills.
Hydro Thunder race director Denise Preece describes the hydroplanes as an aeroplane on water.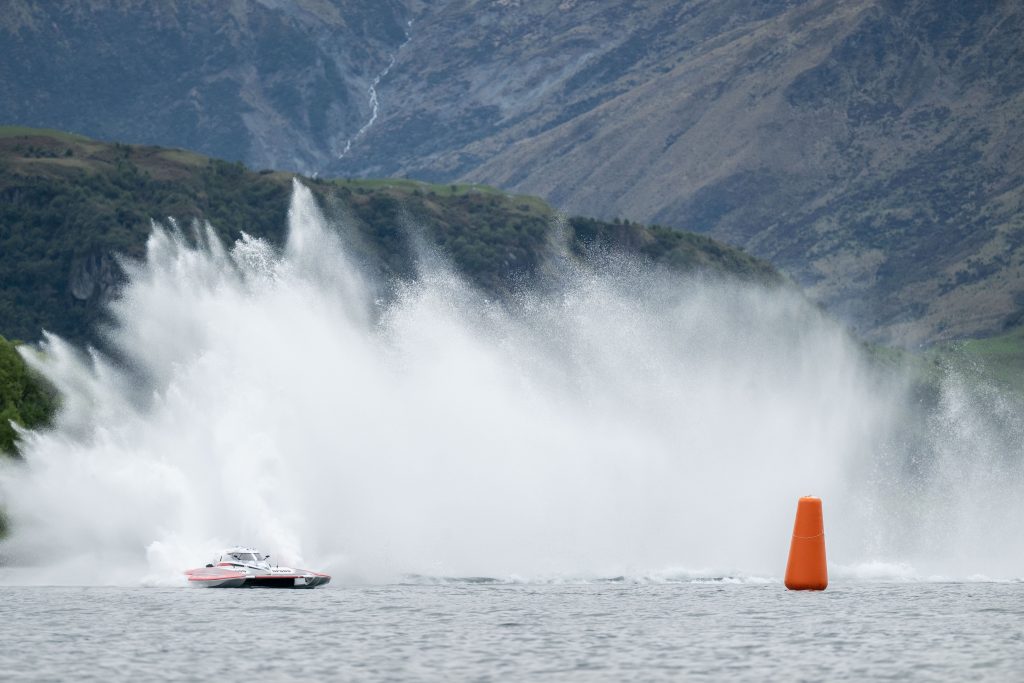 ''They're like an F-16 cockpit in an aeroplane. They do . . . race speeds of between 150-180 miles an hour [241kmh-290kmh] [and] have a 300-foot [91.5m] rooster tail in the air behind them,'' she said.
There was no shortage of thrills for spectators as the highpowered hydroplanes raced their four laps of the 2000m course, spraying walls of water behind them and planing above the water as they vied for the lead.
It was not just the supercharged 1400-horsepower boats taking to the water for the two-day event — there was a class for every age and stage from the under 16 years juniors, clubmans and other power boats.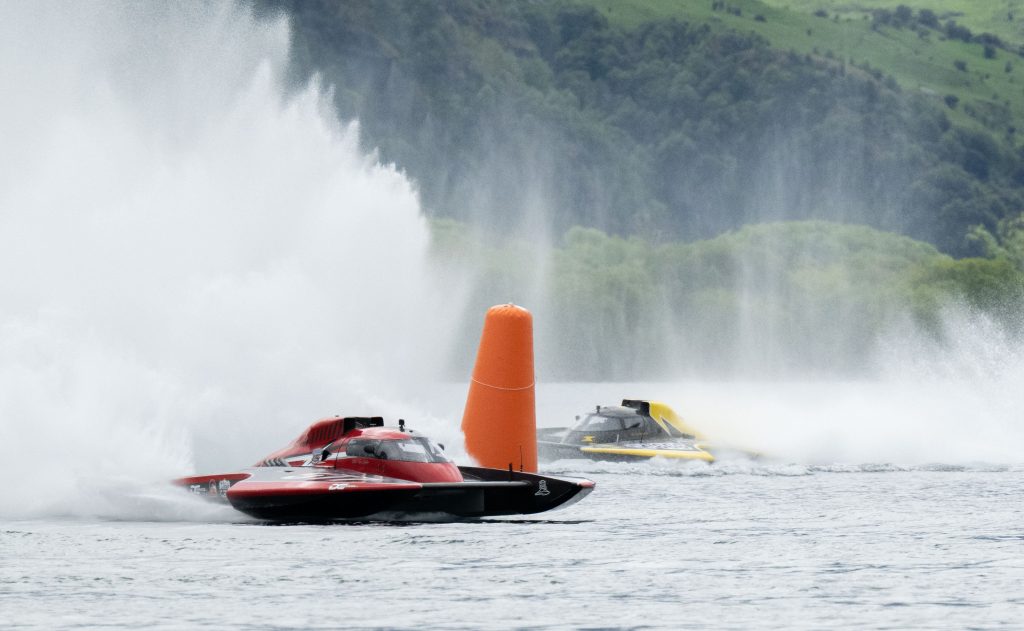 Rough water on Saturday resulted in a pause for safety reasons. However, once the wind died down and the lake turned to glass, the heats were back on with competitors able to get up to the race speeds they were accustomed to.
For Invercargill-based racer Jason Haggerty — whose boat Lady Liz is based in Cromwell — nothing compared to racing a grand prix hydroplane — the top racing class in New Zealand, and second-top class worldwide.
He grew up watching the ''old boys'' of the sport race and the passion grew from there.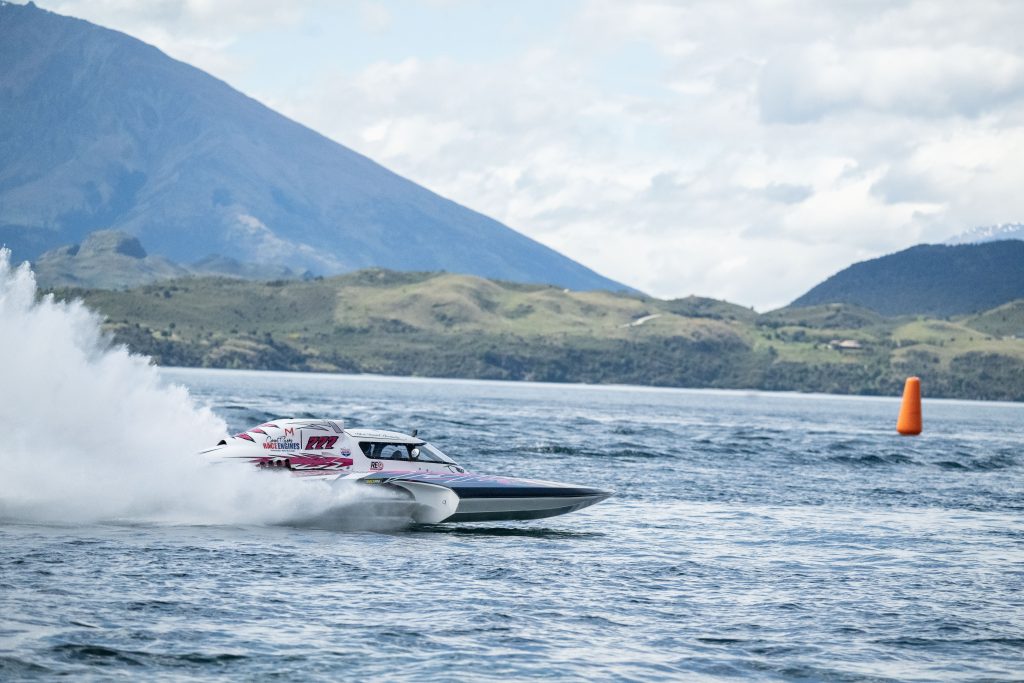 Haggerty started off racing the smaller boats until about five years ago when he was in the position to upgrade to the bigger competition.
The change was ''massive'' big step up, he said.
''Going from 600 horsepower to 1400 horsepower is a big jump . .. it sounds silly, but you do get used to horsepower, so you develop a lot more time and you just get used to what's happening, but when you first start . . . it's absolutely mindblowing.''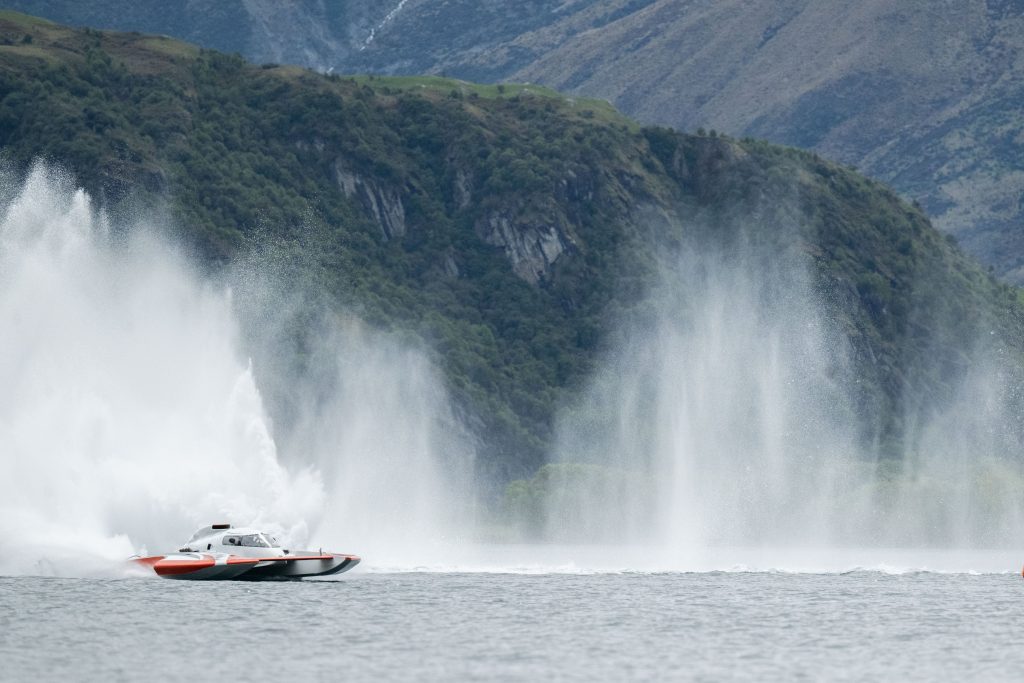 Haggerty's game plan for the weekend was to start and finish every race, so he was ''pretty happy'' to get some places in the hot laps and heats.
Round one of the Lucas Oil NZ Hydro Thunder was won by Ken Lupton, of team Lucas Oil, with David Alexander, of team Miss Waverley, second and Steve Preece with Miss Marsden Cove in the third spot.
Competitors came from throughout New Zealand for the event, which would continue with the next stage in Twizel on November 18 and 19.