The closure of Clyde's main street is accepted by most business owners as disruptive but necessary.
Sunderland St will be closed from Holloway to Naylor Sts from Monday until the end of October for stormwater upgrades.
Holloway St has been closed since the beginning of May for similar work. Initially that work was to be finished by June 9. The deadline for that was extended until the end of June.
In July, Holloway St business owners were upset to be told there would be a two-month extension because of ''multiple unexpected water faults''.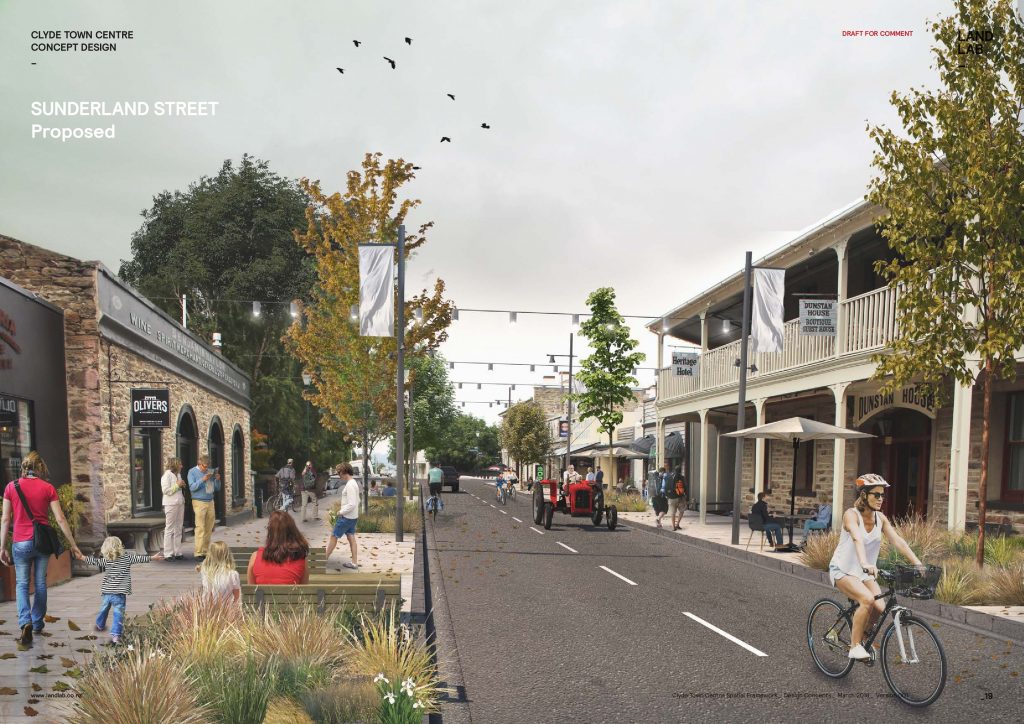 The Clyde Heritage Precinct has been undergoing upgrades since 2021 to create more shared public spaces and improve accessibility — something that was consulted on through the Central Otago District Council's 10-year plan.
The project started by opening up the walkway from Matau St to Miners Lane and extending Miners Lane to create a one-way through road.
Last year a central community space was completed in Lodge Lane.
The next step, a similar makeover in Holloway and Sunderland Sts, saw Holloway St closed off in April and it is still closed.
This week Central Otago District Council senior land development engineer Dan Kirkman said the major works in Holloway St were expected to be completed by the end of the month.
Olivers owner David Ritchie said the timing of the closure was unfortunate but he accepted the town's infrastructure had to be improved.
''We've talked to the council and expressed our view.''
There had been two or three years of work going on in the town with the wastewater system being installed but the end result was very beneficial to the town, Mr Ritchie said.
Touch Yarns owner Kylie Knapp said she thought the end result would be good and people tended to walk around Clyde.
''It's just one of those things.''
However, Central Cycle Trail owner Brendon Urlich said while they welcomed the improvements the work would bring, such as excellent public bathrooms and reducing the speed to make things safer, the timing should make any business owner anxious.
''The tourism industry is still getting back on its feet so any disruption or added costs are not welcome.
''We have been giving feedback to the CODC to minimise any potential disruptions and the most obvious is to do any major works during the off-season. We have been assured that things will go to plan so we will have towait and see.
''I dearly hope that if there are any delays that the contingency is to stop work, get the street functional and the council come back once the tourist season is over,'' Mr Urlich said.
Mr Kirkman said the council had held meetings with business owners and the timing was the best compromise for everyone.