Everybody was kung fu fighting. . . unless they were at the movies watching Kate Winslet and Leonardo DiCaprio in Titanic.
Women ruled in 1998. Jenny Shipley was the prime minister, Helen Clark was the leader of the Opposition and Sukhi Turner was Dunedin's mayor.
The Auckland CBD had five weeks of blackouts after the failure of the four main underground cables, partly because of a hot summer. Google had just been founded and there was no internet for anyone to work from home.
Boyzone topped the charts and Bic Runga cleaned up at the New Zealand music awards. Otago won rugby's NPC for the last time. New Zealand's eight member team at the Winter Olympics returned empty handed, unlike the New Zealand Paralympic team that brought home six medals, including four golds.
Cargo pants were hot and the haircut of the moment was the Rachel, thanks to the television series Friends, which drew huge audiences every week to watch the latest episode. If it was not possible to tune in at the right time, it would be recorded on the VHS recorder to be replayed later.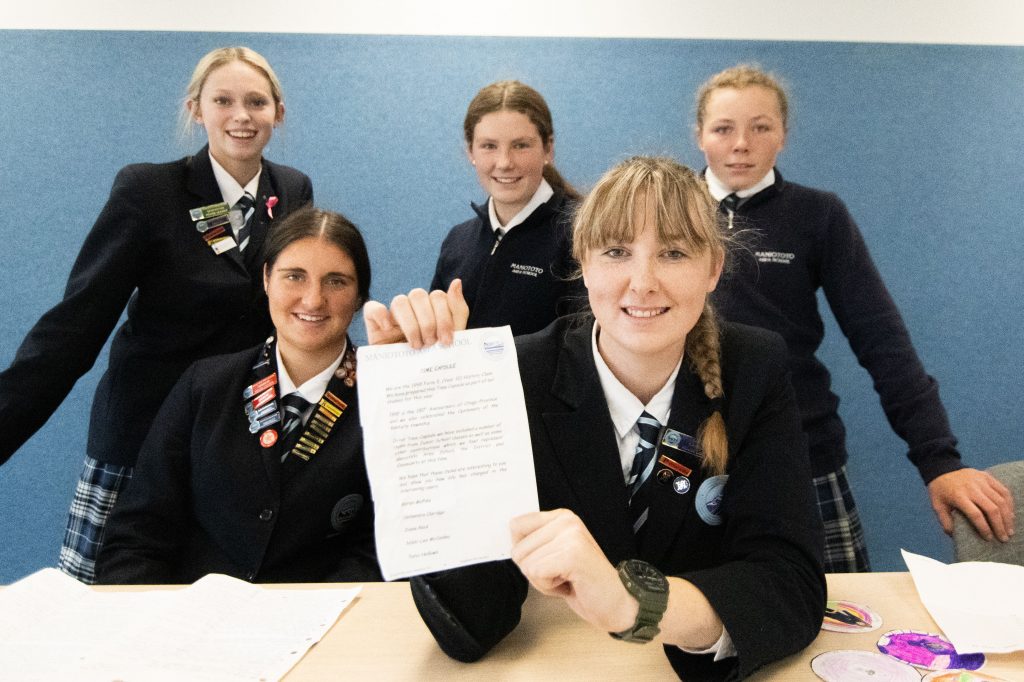 It was the 150th anniversary of Otago and the centenary of Ranfurly township was celebrated. The fifth form (year 11) history class at Maniototo Area School put together, and buried, a time capsule as part of their course work.
A handwritten copy of the school rules, letters to future selves and fashion commentary were just some of the items revealed when the time capsule was unearthed late last year during the school's $11 million rebuilding project.
Also inside was a booklet of pupils' commentary on the era, including their favourite clothes, people they would like to meet and information about surrounding areas.
It also contained a pair of school uniform shorts, selfportraits with career predictions and a school prospectus.
Most of the pupils' contributions were handwritten and some had cut pieces from photographs and glued them to the pages. time capsule was found by builders beneath a pathway during the rebuilding programme. There had been a sign about it in the old school library but it only said it was under a path nearby, not which one.
Builders were told about the time capsule during the construction and they found the length of PVC pipe, securely capped, while digging up paths.
The school council, made up of pupils from years 4 to 13, opened the cylinder last week. No-one had any idea what would be inside.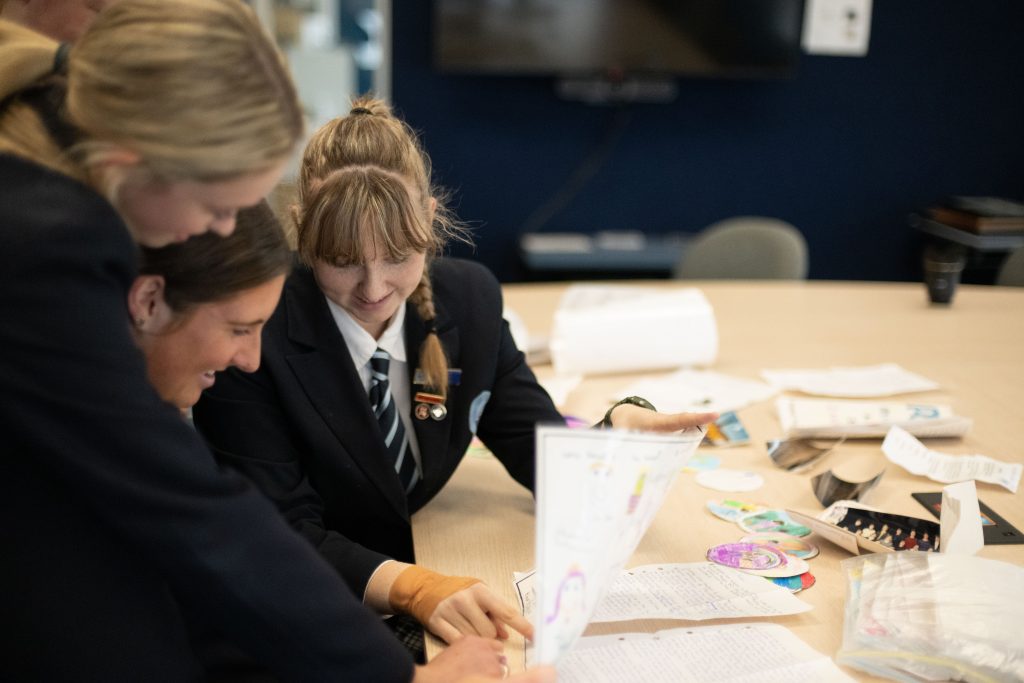 Ms Bell said they were attempting to reunite the letters with their authors and some had already been delivered. The others were still works in progress.
One staff member from 1998 was still teaching at the school.
Ranfurly would celebrate its 125th anniversary later in the year and the school planned to bury a time capsule as part of the celebrations, Ms Bell said.
Pupils would help decide what would go in the new time capsule for the next generation to uncover.