Two Roxburgh men have been sentenced to community detention after they were caught red›handed while hunting unlawfully near Lawrence.
Nick Reginald Harliwich (31), earthworks manager, and William John Gunn (29), shearer, drove to the privately owned Glendhu Forest on July 2 last year.
The police summary of facts said the forest was divided into blocks that were balloted out to hunters every weekend.
All the blocks had been balloted out for that day, with lawful hunters active throughout it, when a company worker saw Harliwich's vehicle parked ona road inside the forest.
The man called police, who stopped Harliwich and Gunn as they were driving the vehicle, with dogs in a trailer, a short time later.
They had two rifles and an assortment of ammunition with them.
Harliwich told police he thought he was on Department of Conservation (Doc) land, but could not produce a Doc hunting permit for the area.
The pair appeared in the Alexandra District Court for sentencing last week, Harliwich on charges of unlawful hunting, unlawfully possessing two rifles, and unlawfully possessing ammunition, and Gunn ona single unlawful hunting charge.
Harliwich was also sentenced on charges of unlawfully possessing ammunition, on August 1, and breaching an alcohol interlock licence, on January 13, in Beaumont.
Counsel Kieran Tohill said it was clear they should have sought permission from the forest's owner.
Judge Michael Turner said it seemed Harliwich ''just doesn't care''.
He had never had a firearms licence, had put other people's safety at risk by going hunting on private property without permission, and had driven a vehicle without an alcohol interlock fitted.
Gunn's offending was aggravated by the fact he had yet to complete community work imposed as part of his sentence for a 2021 conviction for careless use of a firearm causing bodily injury.
He sentenced Harliwich to six months' community detention, with a weekend curfew, 100 hours' community work, and imposed a $1000 fine for the ammunition charges.
He ordered the forfeiture of the dogs' GPS collars and tracking device, firearms and ammunition.
He also disqualified him from driving for 28 days, with alcohol interlock provisions.
Gunn was sentenced to two months' and two weeks' community detention, with a weekend curfew.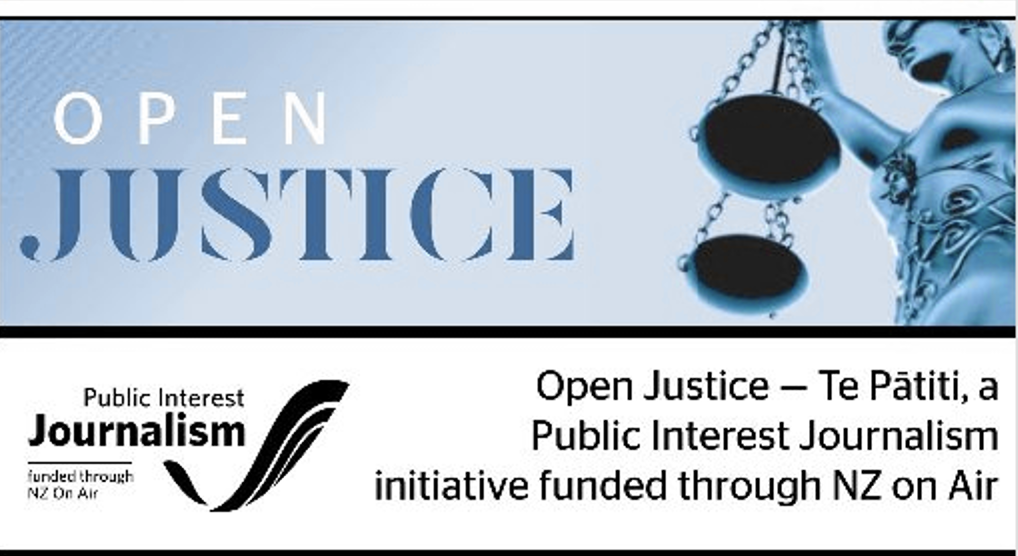 Stole from employer
A rental property manager stole more than $9000 from her Alexandra employer for two years before her offending came to light.
When Shelley Ann Cockburn was caught, the 37-year-old Omakau resident told police she had been struggling financially, the problem snowballed, and she could see no way out other than to keep stealing.
Cockburn began working for LJ Hooker Alexandra in 2019, with part of her role being to receive bond payments from tenants and lodge the money with Tenancy Services.
After six months in the job, Cockburn stopped lodging bonds and began moving the payments into an unallocated company bank account.
When she occasionally received bond and rent payments in cash, she was supposed to record them in a receipt book, then deposit the money in a company account.
However, she kept the cash for her personal use at least six times between August 2020 and July last year.
She also falsified records on the company's property management software in order to receive $3000 in incentive bonus payments she was not entitled to.
Before taking a week off last October, she reluctantly agreed to the company director's request to leave her work phone and laptop behind.
While she was away, another employee uncovered anomalies, including Cockburn's failure to lodge bonds since 2020.
The defendant had also disabled an automatic feature in the company's software system for generating monthly financial statements for its landlord clients, enabling her to hide the fraud.
She was questioned by management when she returned to work, and asked to provide receipts for bond payments that should have been lodged with Tenancy Services.
To try to cover her tracks, she created two false bond confirmation notices by editing an official Tenancy Services document, and presented them as genuine.
However, it was found the payments had never been lodged, and were instead placed in the unallocated account for her personal use.
She was placed on leave on October 11, and later fired after admitting her offending, which came to a total of $9410.
Cockburn was sentenced in the Alexandra District Court last week on six charges of theft by a person in a special relationship, two charges of forging a cheque, and one charge each of causing loss by deception and obtaining by deception.
Counsel Jacinta Grant said the defendant had been trying to maintain a lifestyle she knew she could not afford.
She and her husband had been unable to get a bank loan or borrow funds from other sources to pay the $6410 still owing.
She was working only six to 10 hours a week, which meant she could only pay the rest in weekly instalments.
Judge Turner said the company had assessed the full financial loss arising from the offending at $160,000.
However, he could only sentence the defendant on the $9410 specified.
The company's victim impact statement said Cockburn's offending had damaged its reputation, and its employees were now working hard to ''put things right'' with its landlord clients.
Judge Turner told the defendant she had been employed in a position of trust, and ''abused that trust over along time''.
''Your offending was calculated, deliberate and persistent.''
It was aggravated by previous similar offending; in 2009, she was convicted of four charges of theft from a previous employer.
In what he called a ''close-run'' decision, he commuted her sentence of 12 months' prison to six months' home detention.
He ordered her to make arrangements to pay the $6410 owing in instalments of$20 a week.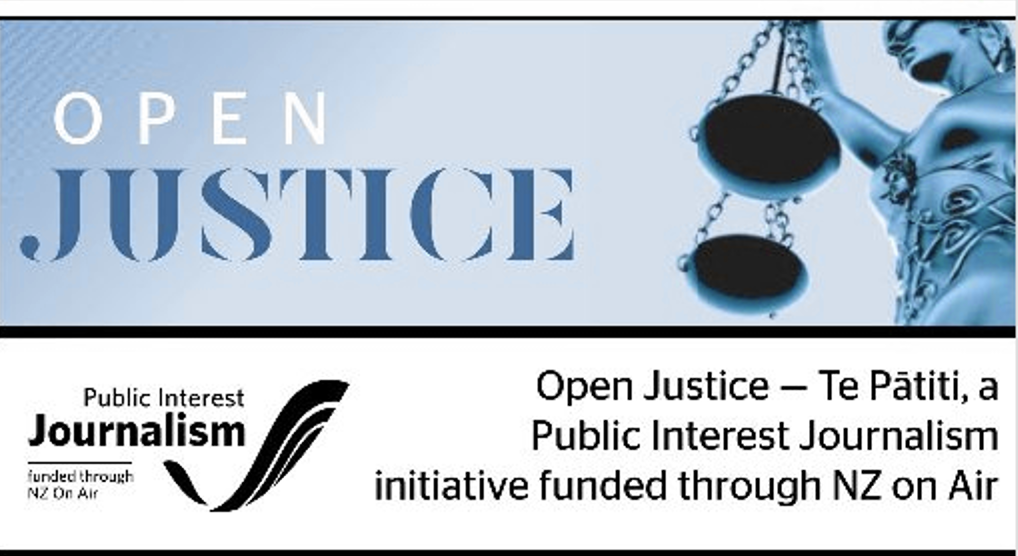 Career in doubt
A pharmacist who stole codeine tablets from her Alexandra workplace has put her career in jeopardy.
Sarah Elizabeth McDonald's convictions on two charges of theft, for which she was sentenced in the Alexandra District Court last week, will soon be the subject of a decision by the Pharmacy Council.
Judge Michael Turner said he doubted McDonald would be allowed to return to her profession ''in the foreseeable future''.
About amonth after the 35-year-old Cromwell resident began working at the pharmacy last May, its owners began noticing discrepancies between the stock countof codeine and the number of tablets being dispensed to patients on prescriptions.
They started daily stock counts of the codeine tablets, and noticed the discrepancies occurred only on the days the defendant was working.
A CCTV camera was installed with a field of view that included the drug safe and their employees' lockers.
Footage on June 23 and June 25 showed her putting tablets in her pocket, or a pill container in her handbag, on five occasions.
When the owners requested a meeting with her to get an explanation about the missing medication, McDonald quit immediately.
She was found to have stolen a total of 83 tablets.
The defendanttold police she had been prescribed codeine after she caught Covid›19 earlier thatyear, and it had made her feel better.
She had felt ill during the week she was filmed stealing the tablets, and took them to improve her condition.
Asentencing report said McDonald began working as a pharmacist after graduating in 2018, but had quit after feeling ''burnt out''.
She had returned to the profession, three days aweek, at the Alexandra pharmacy.
Judge Turner said the offending was aggravated by the defendant's breach of her employers' trust.
As a qualified pharmacist, she knew codeine was addictive, was traded illegally in the community, and why there were rules to keep the drug secure.
The pharmacy's owners had to assume other staff could be responsible when the discrepancies were first noticed, he said.
''Your actions put everyone under suspicion.''
McDonald was sentenced to 140 hours' community work, ordered to pay reparation of $2319 for the cost of the CCTV camera, and $1000 reparation for emotional harm.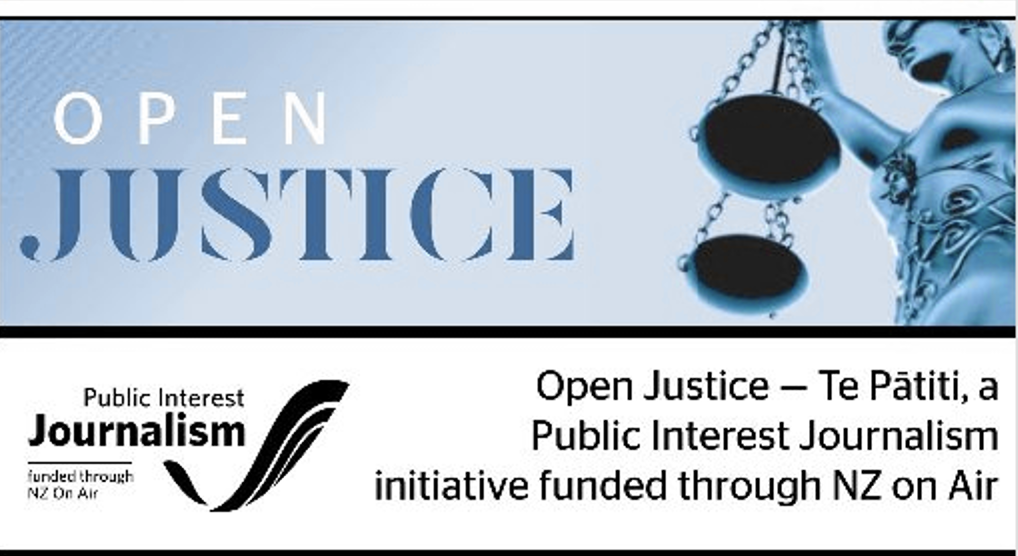 Drug accused
More charges have been laid against two Cromwell men arrested as part of a police operation targeting drug cultivation and dealing in the south.
The pair were arrested last month after warrants were executed at properties in Cromwell, Tarras and the Haast area.
The operation also led police to remote areas of Crown lease and Department of Conservation land in South Westland, where cannabis plots were discovered.
The pair first appeared in the Invercargill District Court via audio visual link from Queenstown District Court on April 19.
Fifteen more charges were laid against the pair when they appeared in the Alexandra District Court last week.
Brian Edward Lyttle (44), shearer, of Cromwell, is now facing a total of 12 charges, including supplying methamphetamine, offering to supply meth, cultivating cannabis, offering to sell cannabis, possessing cannabis for supply, unlawfully possessing a firearm, and failing to assist a search.
He made no plea and was remanded in custody until June 13.
Alan MacDonald (52) is facing 22 charges, including supplying methamphetamine, offering to supply meth, cultivating cannabis, possessing cannabis, possessing cannabis for supply, offering to sell cannabis, manufacturing cannabis hash, possessing hash, supplying hash, and unlawfully possessing firearms and ammunition.
He entered no plea and was remanded on bail until July
19.
All the charges relate to offending in Cromwell, Tarras, Queenstown and the wider Haast area between December 1 and April 18.
A third man, a 44-year-old from Tarras, was also arrested last month and faces eight drugs›related charges. He was remanded in custody last month and granted interim name suppression until his next appearance on June 13.
Charges have also been laid against a fourth man in relation to the investigation.
Simon Calder Banks (57), bar manager, of Jackson Bay, admitted a charge of cultivating cannabis, and denied a charge of possessing cannabis for supply, both on April 18 in Haast, when he appeared in the Alexandra District Court last week.
He was remanded on bail for a case review hearing on September 6.
Police say the year-long operation led to the seizure of more than 20 firearms and 1000 rounds of ammunition.
Southern district criminal investigations manager Detective Inspector Shona Low said it had targeted a commercial crime group that had been causing harm by ''pumping drugs into Central Otago and the West Coast''.
It had taken considerable effort to get to where the cannabis was growing.
Specialist search group drones were used to find the areas of interest in the isolated bush while police officers, in helicopters and on foot, retraced the challenging routes taken by the accused.