It may have been the first event of the Cromwell Summer Series, but winter was not quite ready to release its grip.
Bitter winds and fresh snow on the hills did not deter the hardy bunch of runners taking part in the Cromwell Half Marathon and 10km on Saturday.
About 320 runners, including primary school-aged children competing in teams, ran 10km and 21km along the shore of Lake Dunstan.
Race director Terry Davis, of Highland Events, said while he was disappointed with the weather, the event went well, with numbers back up on pre-Covid times.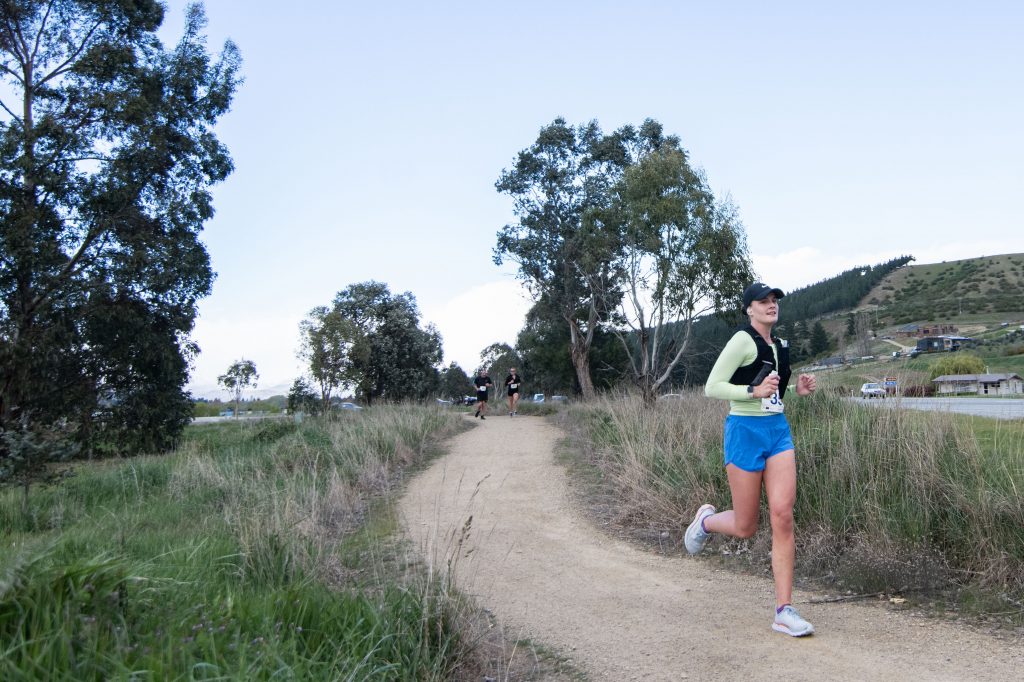 ''We moved [the event] forward a month to avoid the wind and we've got cold wind instead, but it's not as windy as late October. We've been ripped off because September's been a beautiful month of good weather.''
A staple on the event calendar, Mr Davis said the half marathon had been running for more than three decades, starting back in the days of the Clyde Dam.
''We reckon this is about the 33rd running of the half marathon,'' he said.
''It started down the Cromwell Gorge in the days of the dam, not long after the dam was filled and you'd run halfway up the gorge and finish by the mall.''
Runners and vehicles on the highway were not a good combination, however, so for the past eight years the race had been based out of the Alpha St reserve, he said.