A state highway no longer separates residents of a Cromwell subdivision from the rest of the town.
The Wooing Tree Walkway, a new cycling and pedestrian underpass under State Highway 8B, links Wooing Tree Estate with the Big Fruit Reserve next to the Cromwell Mall.
The $200 million housing and commercial development received fast-track approval under the Covid-19 Recovery (Fast-track Consenting) Act in 2021 and at its completion, anticipated to be 2025, will be home to 380 homes — about 800 people.
About 100 houses have been built to date.
The subdivision's commercial development is in progress with the Wooing Tree Cellar Door and restaurant under construction, and restaurants and bars in the pipeline.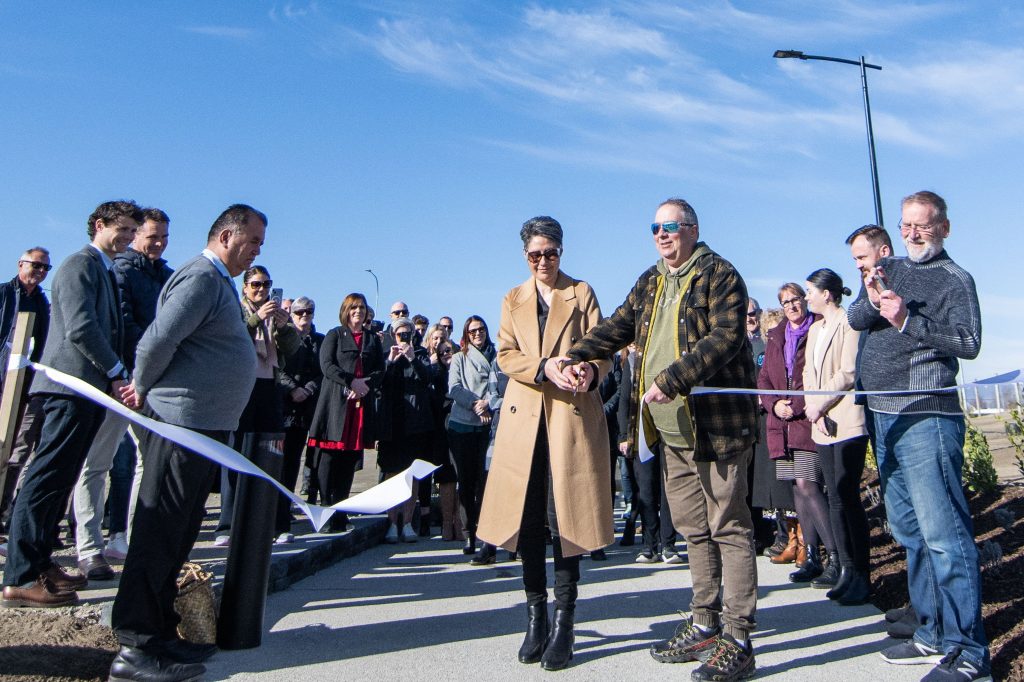 There was also good news for parents of young children, with childcare education provider BestStart receiving Ministry of Education approval this month to open a new purpose-built centre for up to 82 pre-schoolers at the entrance of Wooing Tree Estate.
The underpass, constructed in conjunction with a new roundabout completed earlier this year, is the final piece of the puzzle to create safe passage between the subdivision and town.
Last Friday about 60 people gathered to mark the official opening, and be some of the first to walk through.
Kai Tahu kaumatua Darren Rewi led attendees in a Maori blessing, walking through the underpass and clearing the space to create safe passage, followed by karakia.
Wooing Tree Vineyard owners and developers, husband and wife Steve and Thea Farquharson, cut the ribbon to officially mark the underpass open.
The construction of both the roundabout and the underpass have been funded by the Farquharsons and their development partners — an investment of over $4.4m.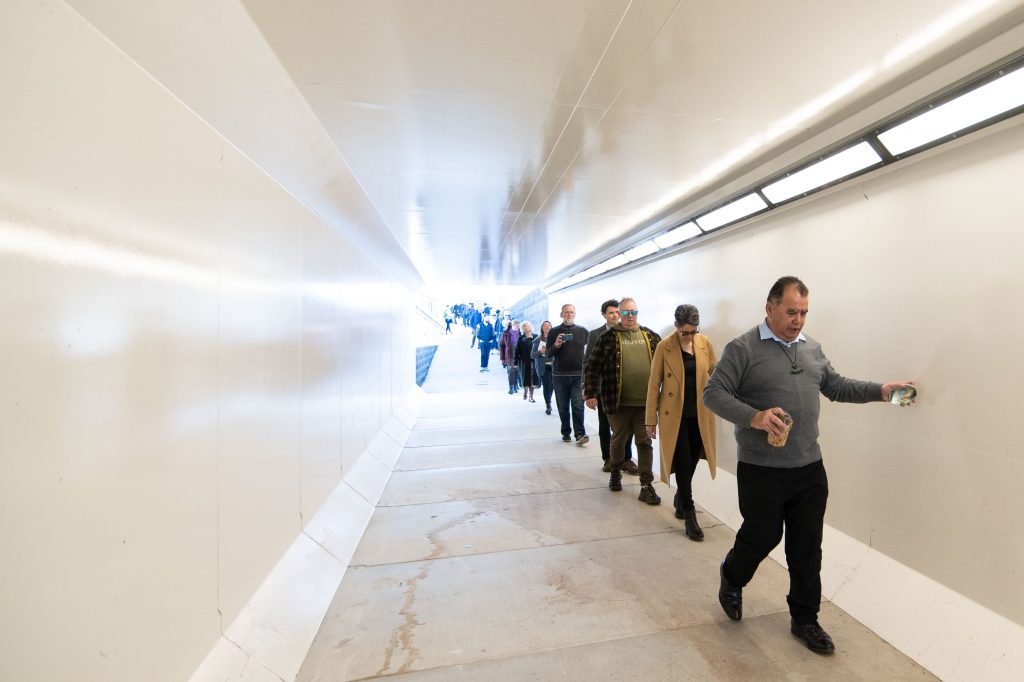 Speaking to the The News Mr Farquharson said when the couple decided to subdivide the vineyard in 2016, they knew they needed an underpass to connect it to the township.
''We had this idea and it was logical the town needed to be linked together both sides.''
It was a ''proud day'' to finally have the underpass open and a good milestone for the subdivision, he said.
''It's amazing really and I really don't think we'll realise how did we do without it — it's such an important part of infrastructure and asset for Cromwell.
''It's good to have it finally happening.''