It was all hands on deck as the Cromwell community rolled up its sleeves and dug in at the weekend.
Eight thousand native trees were planted on the shore of Lake Dunstan on Saturday and Sunday, with more planted throughout the week, as part of phase one of the Lake Dunstan Charitable Trust's (LDCT) Bridge to Bridge restoration project.
The project aims to restore native species and improve recreational access and use from Lowburn Bridge to Deadman's Bridge.
In March 2021, the trust received just over $1 million through Land Information New Zealand's Jobs for Nature fund to undertake landscape restoration, community outreach, and develop a community vision profile for Lake Dunstan over a period of four years.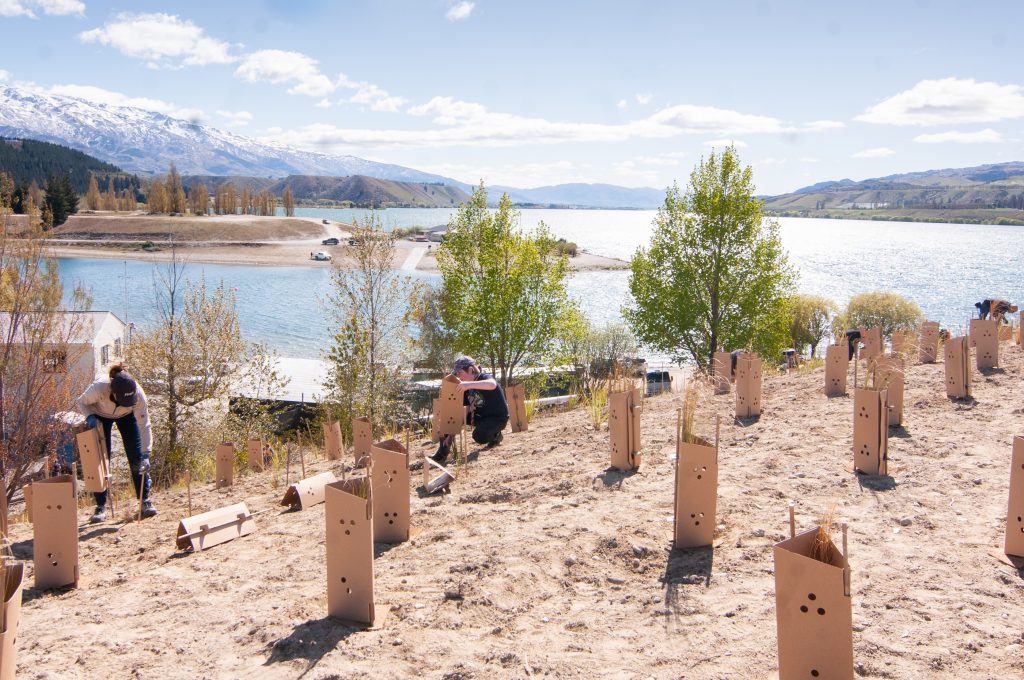 LDCT is partnering with Te Tapu o Tane — an iwi-led charity which looks at catchment rehabilitation services from a te ao Maori perspective — and Trees that Count for the project.
An unseasonal snow blast that had swept through the region at the start of the week was nowhere to be seen, much to the relief of organisers and helpers.
More than 150 volunteers from community groups, businesses and individuals turned up to for the planting, the largest event of its kind in the area.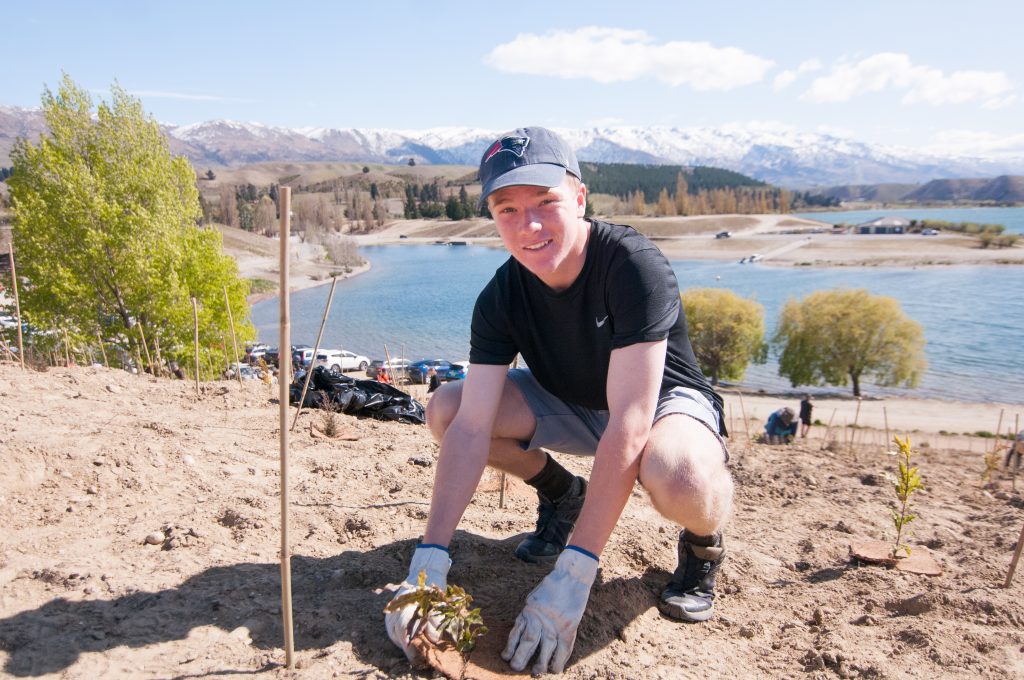 Cromwell College year 10 pupil Thomas Piebenga (15) went along with his father on Saturday to do his part to support Cromwell.
It was his first time taking part in a restoration project.
''It's pretty fun, just getting outside,'' he said.
Te Tapu o Tane operations lead Phil Moeke said the seeds for the natives were all eco-sourced from Central Otago and surrounding areas and grown in the organisation's nursery in Invercargill.
A lot of prep work had to happen before the event, including new soil being brought in to the McNulty Inlet site to help the trees survive until they were established, he said.
''Once [the plants are] established they'll just take off and they'll actually make the land and the soil better as they go.''
He was pleased to be able to partner with LDCT for the project, he said.
''To be a part of bringing native plants back into Central Otago and Southland is a huge passion of ours.''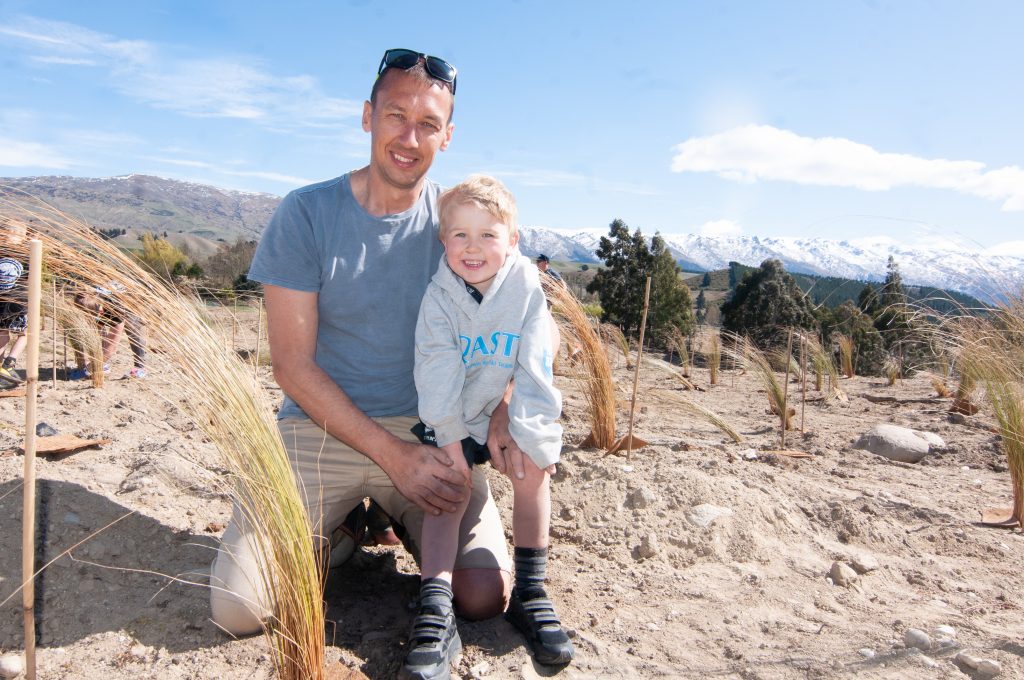 Lake Dunstan Charitable Trust chairman Duncan Faulkner said the planting was a true community effort.
''For a project of scale, to get the results that we need, we've had to partner with many other organisations and groups. '''Many hands make light work', is what my mother told me.
''To see people turn up, the community turn out and get their hands dirty, is incredible. It's testament to all the people that have supported us on the way,'' he said. The project was a blueprint for how to improve Lake Dunstan and to set an example for future generations.
''I'd love the community to see this as day one. This project, we're not going to see the results of it for many, many years, but this is an opportunity to create a legacy for the future generations. These plants are going in the ground today but they're going to be forests in a few decades time."
"It's an amazing opportunity to be the people who made Lake Dunstan better,'' Mr Faulkner said.