Cromwell Primary School has marked the opening of its newest building, a multimillion-dollar new entrant hub.
Funded by the Ministry of Education, the Harewa Hub had taken eight months to complete.
It includes four classroom spaces, a kitchen area and small breakout spaces.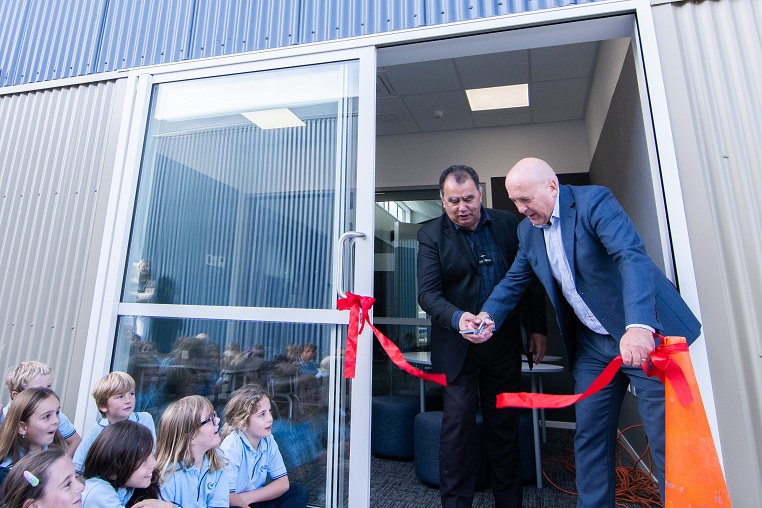 The building was opened by Central Otago Mayor Tim Cadogan and Ngai Tahu kaumatua Darren Rewi.
Mr Cadogan said the project represented the increase in population of the Cromwell area.
"It's just symbolic of the growth of Cromwell."
Year 6 pupils Ariana Cherry (left) and Delilah Harris (both 11) and kapa haka teacher Amber Nepe lead a waiata to celebrate the opening of the new hub.It was great to see the Ministry of Education reacting positively to the increase of the school's roll, he said.
"It's just incredible … Seeing [this] great, wonderful teaching and community spaces building at Cromwell Primary is a wonderful thing."
Teachers and pupils were equally excited about the new building, principal Matthew McCormick said.
"[Teachers] have been trying to balance innovative teaching practice … in buildings that are very much not conducive to innovative learning space.
"We finally have a building that's caught up with the times.
"Teachers are really excited to get their teeth into some innovative practice."