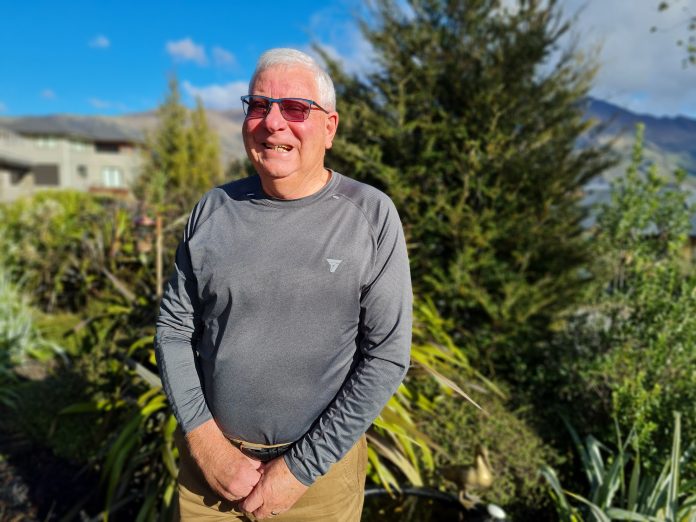 Arthur Sutherland, Wanaka
Member of the New Zealand Order of Merit (MNZM) for services to outdoor education
Retired Canterbury teacher Arthur Sutherland (76), now living in Wanaka, has described his King's Birthday Honour as "exciting and humbling".
His MNZM recognises his lifetime involvement in outdoor education, sparked by participation in the scouting movement in the 1960s and developed through Outdoors Pursuit Centre mentor Stu Allen.
He also shares his outdoors passion with his wife Robyn and their sons Myles and Guy.
Mr Sutherland was born and raised in Otago and, because his family owned a removal firm and moved around a lot, he was educated at several Dunedin and Oamaru schools, including Kaikorai Valley High and Waitaki Boys' High schools.
He spent much of his adult life and career in North Canterbury and Christchurch, before retiring to Wanaka in September 2020.
"Our first outdoor experience as a family was at the Boyle River, on an overnight tramp into the Nina Valley. That was our first tenting experience, at least outside the backyard," he recalled.
The Boyle River area became the family's happy place, as all the Sutherlands mucked in to cook for courses, take part in Search and Rescue scenarios and be caretakers of the Boyle River Outdoor Education Centre, which Mr Sutherland helped establish in 1978.
He has been on the centre's governing trust, the North Canterbury Alpine Trust, ever since and received the centre's Peter Allen Award in 2018.
By the time he retired, Mr Sutherland had dedicated 45 years to New Zealand outdoor education.
He taught at Kaiapoi High School for 25 years, directing its award-winning Adventure School.
He also developed risk management and training assessment schemes for teachers, and drafted the Department of Education's risk management scheme booklet for education outside the classroom (EOTC).
He also served on a Ministry of Education steering group to produce the EOTC guidelines and was an executive member of Education Outdoor New Zealand for six years.
His other awards include the supreme award for contribution to outdoor recreation and the Outdoor New Zealand special executive award.