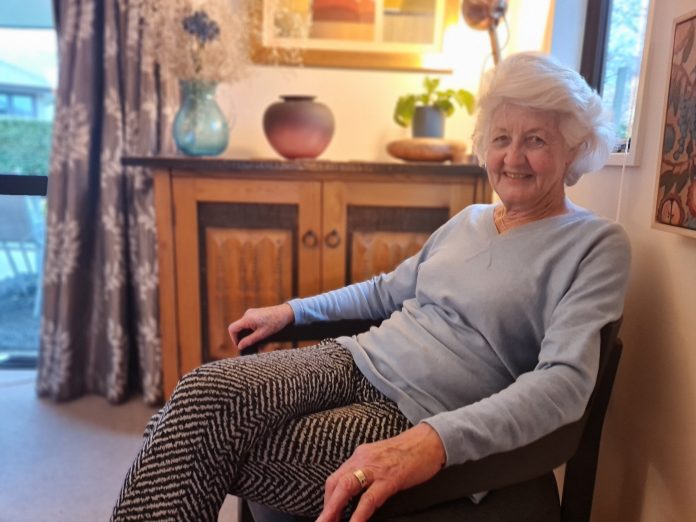 Lynette Evelyn Milne, Wanaka
Member of the New Zealand Order of Merit (MNZM) for services to the arts
Wanaka's Lyn Milne says her many years supporting young Kiwi musicians has been all about "opening doors" for them to connect with people and forge careers.
Now, her service to the arts has been recognised with an MNZM.
"I never expected to get anything. All that I have done with music is because it is a natural passion of mine," she said.
She began supporting young Kiwi concert musicians while working in the London for the Royal Over-Seas League and has not stopped.
"Musicians are an amazing breed. Where would we be without them?" she said.
Mrs Milne (74) was the New Zealand director of the league for 23 years.
She organised concerts featuring New Zealand students during the Commonwealth heads of government meeting in Auckland in 1995.
She was also instrumental in the establishment of the Pettman National Junior Academy of Music as well as the ROSL-Pettman Chamber Music Scholarship in 2005.
She also organised national concert tours for young musicians between 2006 and 2017.
The Pettman opportunities came "out of the blue" when a Yorkshire philanthropist, Barrie Pettman, got her phone number from a mutual friend and rang to offer support for New Zealand musicians.
"He loved New Zealand and wanted to help … Everything happened from that conversation. Some people would be sceptical but I was so trusting. Everything happened as it was said and it is still happening 15 years later," she said in an interview with the Otago Daily Times last week.
In an isolated nation, young New Zealand concert musicians found their world could be tough and they needed help to open doors. It was not a financial world, but it was very rewarding, she said.
Mrs Milne and her husband Keith retired to Wanaka's Mount Aspiring Village from their previous Wellington home about two years ago.
She immediately set about establishing an Artist in Residence programme for the village, continues to support young musicians, and is on the Wanaka Concert Society committee.
In 2022 she co-founded the charitable Magic Carpet Music Trust, which has now provided 23 concerts around New Zealand. Mrs Milne is also a Wanaka Concert Society committee member.