Herds of local families trotted down to the Hawea Domain yesterday for the return of the Hawea Picnic Races.
Picnic blankets and ponies were dotted across the grassy plain to watch the harness and thoroughbred racing from 10am.
Horse owner Jin Ong bought thoroughbred-cross quarter horse Tilly in March and was excited for her to compete in the races.
"I just want to give her lots of experiences and I saw they needed some riders and every time we go out for treks and go out for gallops, she's always the first one ahead.
"I really wanted to get her in and see how she goes up against other horses," Ms Ong said.
She did not feel comfortable in the racing environment and asked Roxanna Hood if she could ride her.
Ms Hood said she had ridden Tilly a couple of times.
"She's got a sensible head on her," she said.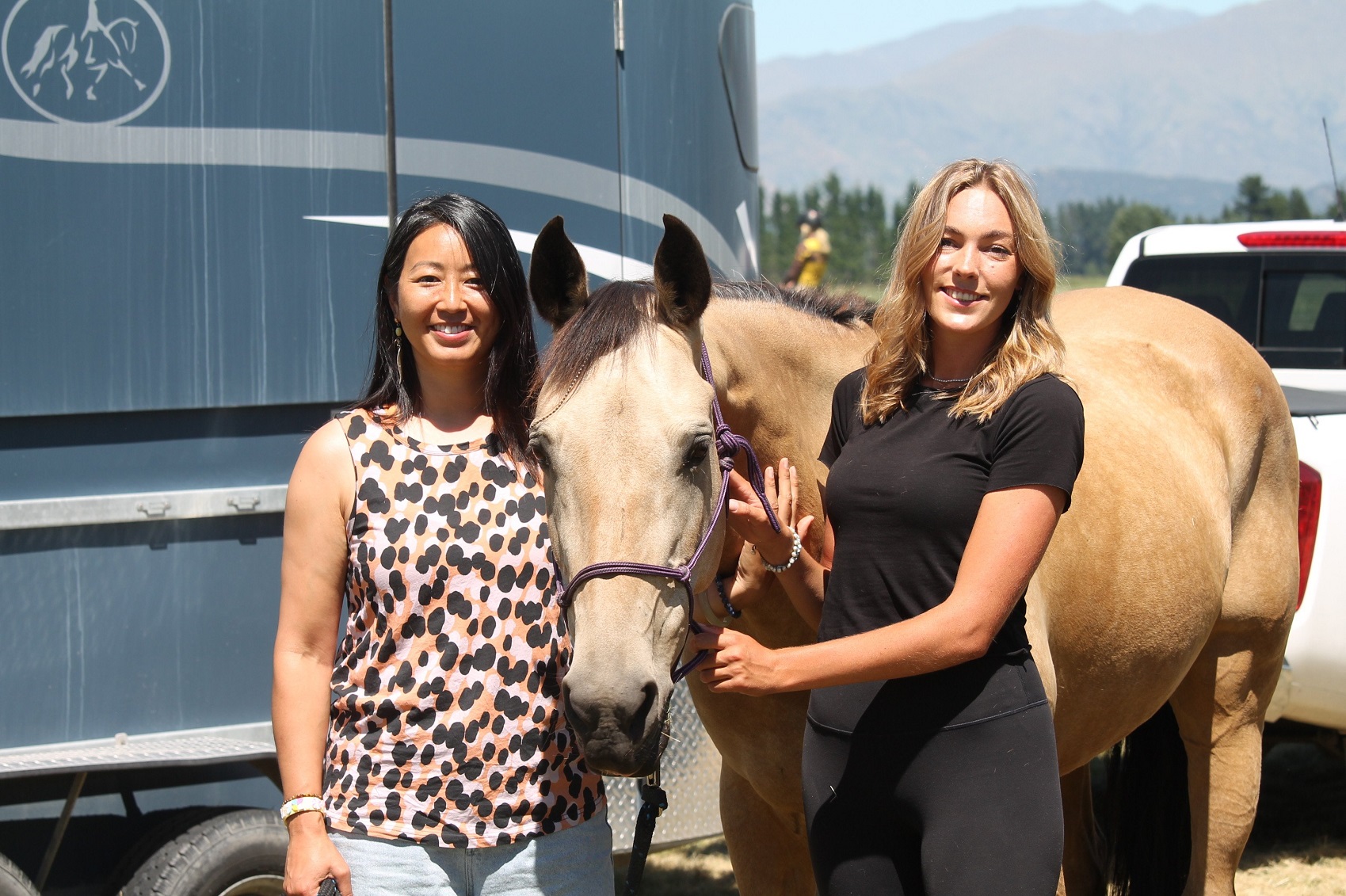 Ms Hood worked as a riding instructor at Waterfall Equestrian Centre in Wanaka, and started riding when she was 8 at an equestrian college.
"This has always been something I've always wanted to do as a kid, I had the dream to go and race and be a jockey, so when Jin asked me, I thought 'why not?"' Ms Hood said.
Pony events for young riders started the day at 10am.
First held in 1946, the Hawea picnic races was one of the oldest race meetings in the country.
"It started after the Second World War and it's been going ever since, apart from two times — once with weather, and last year with Covid," Hawea Picnic Racing Club president Paul Cunningham said.
"Covid was devastating for us."
He estimated about 1200-1300 people were present throughout the day.