New Zealand curling teams have raised their profile and sealed a place at the top table again.
Both the men and the women did well enough — each finished fifth of eight teams — at the Pan-Continental championships in Canada last week to qualify for the world championships next year.
The Kiwi men ended round robin play with a record of four wins and three losses, just pipped for a place in the semifinals.
In the women's competition, the New Zealanders finished with two wins and five losses, earning the world championship qualification spot by a whisker.
The men's wins came against Australia (8-6), Guyana (11-1), Chinese Taipei (10-3) and Korea (8-5), while the women beat Chinese Taipei (11-7) and Mexico (12-4).
Both teams now begin the countdown to the world championships.
The women will be heading to Sydney — in Nova Scotia, not across the Tasman — from March 16-24, while the men head to Schaffhausen, Switzerland, from March 30 to April 7.
Fifth at the Pan-Continental tournament matched both New Zealand teams' efforts last year, when the women qualified for the world championships for the first time and the men ended a 10-year drought.
Unsurprisingly, both teams were again dominated by Otago curlers.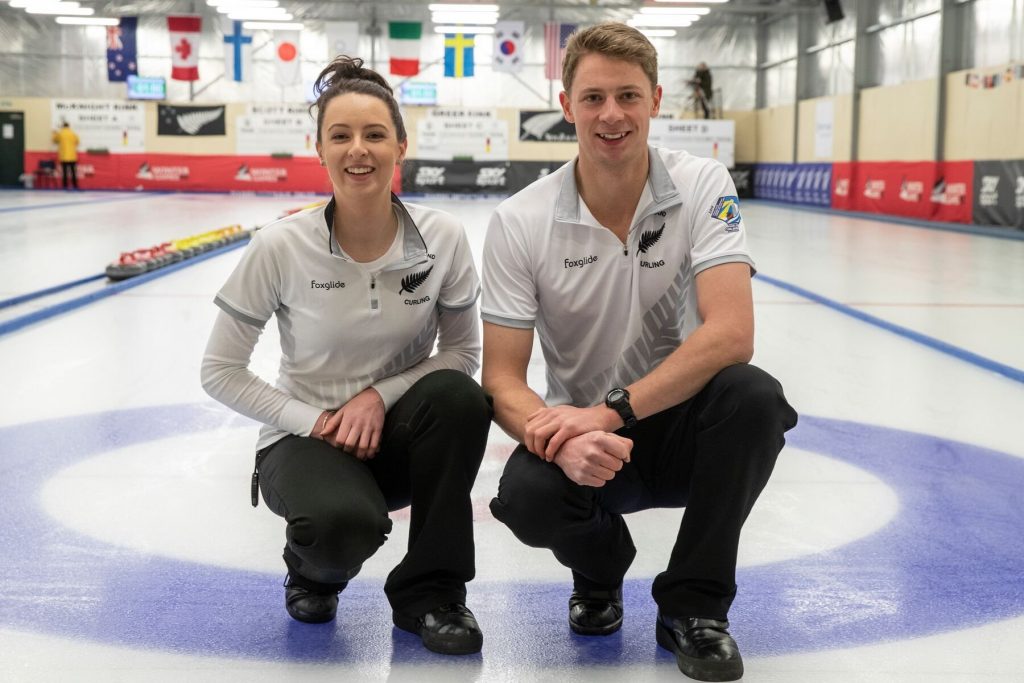 Jess Smith (Naseby), who returned to action last year after treatment for Hodgkin's lymphoma, was joined by Holly Thompson (Ranfurly), Natalie Thurlow (Alexandra), Bridget Becker (Patearoa) and Courtney Smith (Naseby), coached by Otago curling royalty Sean Becker.
Skip Anton Hood led the men's team alongside fellow Naseby products Ben Smith (Jess's brother) and Hunter Walker, and Brett Sargon (Auckland).
Ben Smith was hospitalised with appendicitis within days of his arrival in Canada, but there was enough time to recover before the tournament.
The New Zealanders then got some unexpected attention when they were featured in the New York Times.
The newspaper was fascinated by the story of the Kiwi men staying at a Calgary retirement home while training in the city.