It takes huge dedication to compete in any international arena . . . talent, time, energy and money are all necessary and even more if your sport is not well known.
The New Zealand women's curling team leaves on Sunday to compete in the international women's curling championships in Sweden. They will be leaving behind family, jobs and large holes in their bank accounts.
Team skip Jess Smith, of Invercargill, said they qualified for the competition at the Pan-Continental championship, in Canada, at the end of last year.
Pacific-Asia and the Americas competed in the Pan-Continental contest and the team qualified for the world title contest by finishing in the top five.
Vice-skip Holly Thompson, of Taihape, said it was the first time a New Zealand women's team had qualified for the world title competition.
There would be 13 women's teams competing, the top five from Pan-Continental and eight from Europe, Smith said.
Twelve round-robin games followed by playoffs would make for a big week. It was their first time playing with the ''best of the best'' and it was hard to predict how they would go.
''We'll just take each game as it comes and learn from each game we play and just try to grow together as a team.''
As a minority sport and the first time they had been on the world stage meant the team had struggled to get funding, Smith said.
''We probably have to prove ourselves before we end up getting funding. So, it comes out of our back pockets.''
They did a lot of fundraising from hosting events at the Maniototo International Curling rink in Naseby to running raffles and selling pies.
They had benefited ''a bit'' from fundraising led by New Zealand Curling but with airfares to Sweden costing just under $4000 each, on top of the $2500 each to go to Canada to qualify, as well as accommodation, meals and training costs in Scotland on the way to the world contest, their commitment could not be faulted.
''We've done about everything you can think of,'' Thompson said.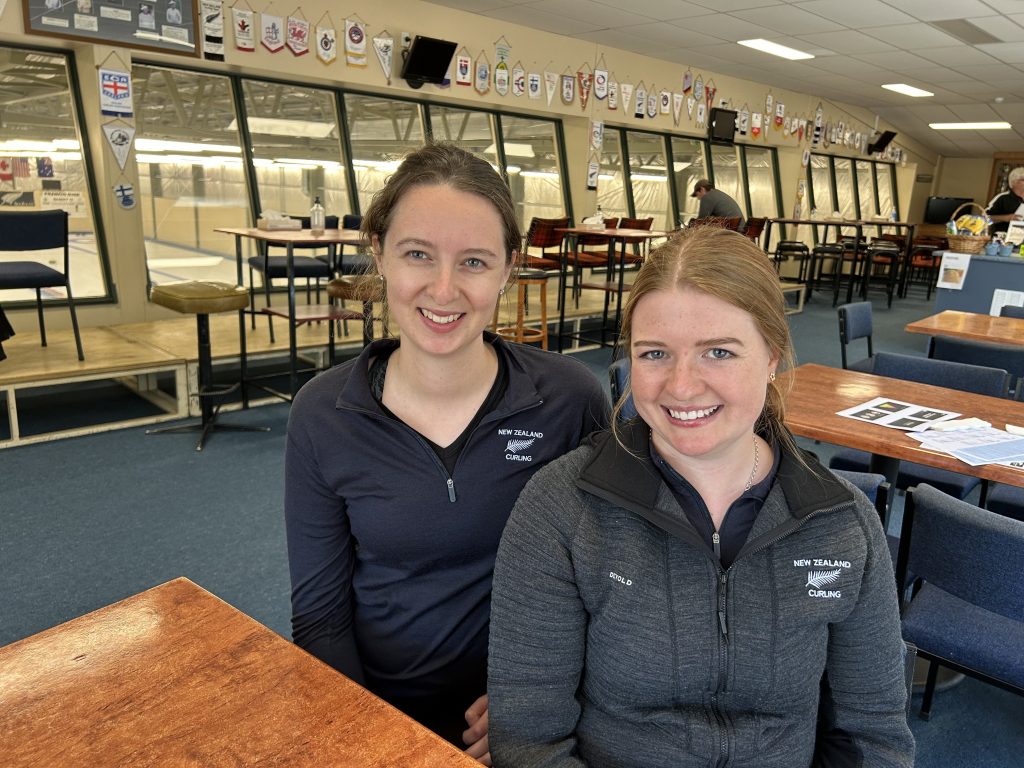 However, for this trip they would not have to worry about what to pack and wear while travelling.
Devold merino clothing was sponsoring a full wardrobe of gear — from tights to beanies and rain jackets — for the women's, men's and mixed doubles teams going to the world championships. Other New Zealand curling representative teams would also be able to access uniforms.
While the company, which started 165 years ago, was Norwegian, its merino was sourced from New Zealand, including Simon and Sarah Paterson's Armidale merino stud at Gimmerburn.
The clothing was warm, comfortable and lightweight.
''You couldn't ask for anything more really,'' Smith said.
Devold New Zealand general manager Craig Smith, of Wanaka, said the connection with New Zealand curling was fantastic.
Each garment had a tag showing which property the wool came from, which was exciting, he said.
It was great to see athletes wearing wool.
''Too often we get them all trained up, give them all the knowledge, physio, nutritionists and then we go and wrap them in a plastic bag. Why do we do that? I just don't understand it.''
The New Zealand men's team, which also qualified for the world championships, leaves next week.