Alexandra was struck with gold fever on Saturday.
Young and old alike had the chance to pan for the precious metal themselves and they could also watch the professionals compete in the New Zealand Goldpanning National Championships.
Otago Goldfields Heritage Trust chairman Terry Davis said it had been a great day.
Many people came to learn about gold panning and a few seeds were planted about the upcoming world championships.
The trust has secured the rights to host the 2026 World Gold Panning Championships in Otago. Members from more than 20 countries, including Australia, the United States, the United Kingdom, Canada, Finland, South Africa, Italy, Spain and Slovakia, are expected to attend.
The national competition attracted about 50 contestants in seven categories and numbers were a little down on previous years, Mr Davis said.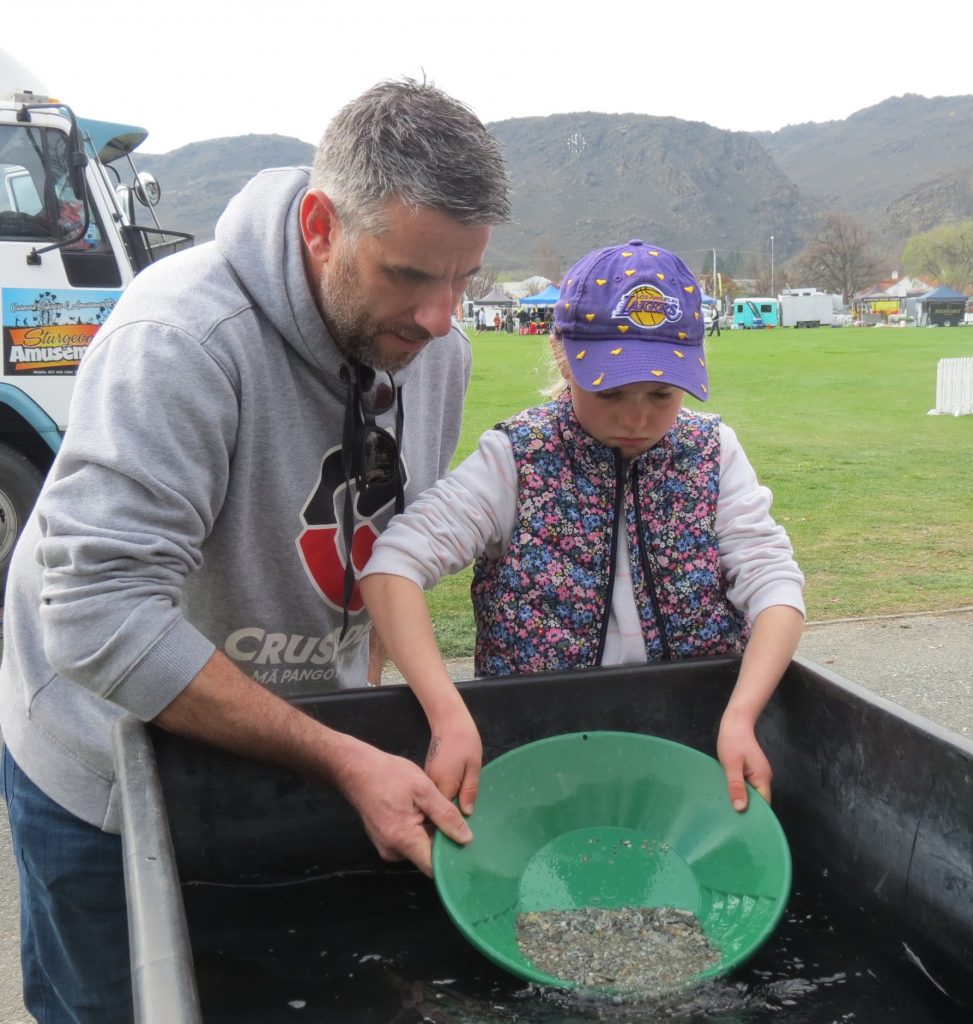 ''But a huge number of kids and families came to have a go at hitting pay dirt.
''It was a great day, with lots of kids taking part and getting excited when they found a few flakes and wanting to keep going.''
The overall champion was Staci Lind, who won the national title for the third time.
Her father, Bill, uncle, Artie, and brother, Adam, all compete and they hope one of Adam's two youngsters will also take up the sport.
Ms Lind said she used a plastic speed pan when competing but a traditional metal pan when prospecting in Central Otago's rivers.
''I haven't found a good decent nugget yet but my brother and I went panning on the Shotover River and, together with some other gold he had, got enough to make the wedding bands for him and his wife, Rhea,'' she said.
Results of the NZ Gold Panning Championships
Champion: Staci Lind (1), Adam Lind (2), Malcolm Edwards (3).
Open: Megan Ide (1), Sean Pryde (2), Richard Allan (3).
Classic: Sean Pryde (1), Bill Lind (2), Petra Kalarova (3).
Women: Phoebe Ide (1), Megan Ide (2), Staci Lind (3).
Men: Adam Lind (1), Bill Lind (2), Sean Pryde (3).
Veterans: Malcolm Edwards (1), Gerald Goodger (2), Bill Lind (3).
Under-16: Phoebe Ide (1).
Under-13: Sebastian Allan (1).
Have a Go: Rob Crawford (1), Jason Hall (2), John Young (3).
Teams: ANZACs (1), Dad, Lad & Glad (2).