Axes glistened and wood chips flew as entrants in the popular woodchopping section competed in demonstration events at Blossom Festival Day in the Park.
Southland Otago Axemen secretary Brian Gutsell of Gore is a third›generation competitor in what is termed a heritage sport.
''It's derived from the early settlers when they built their houses and cleared the bush,'' he said.
''My grandfather was an axeman and he cut in the Catlins.
''My father was an axeman and he remembers the first chainsaw coming into the Catlins.''
Many thought that would be the end of the skill of woodchopping but it had continued as a sport for eager men and women and attracted some young children, Gutsell said.
''There are a few guys who have started about 12 or 13. We get 5› or 6›year›olds occasionally. We give them a different type of axe and let them have a go.''
Master of ceremonies and axemen historian Peter Templeton added earthy humour to the contests of strength and skill, where handicaps evened out the odds for experienced axemen such as Gutsell when he raced against younger competitors such as Alex Napier (14).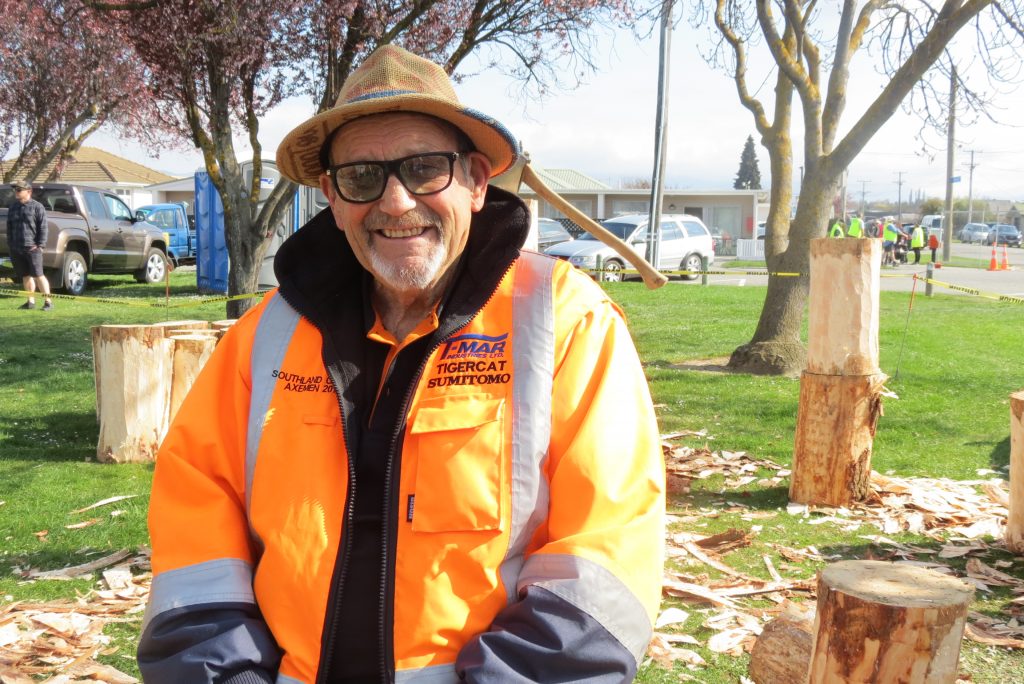 Templeton started attending events as a 7-year-old with his father, who competed, and took up commentating after a ''medical mishap'' forced him to give up competing.
He travels constantly — ''anywhere they want a halfwit on the microphone''— and said the sharp axes attract many to the sport but there are safety aspects built in.
Gutsell said racing axes had been refined over the years, with a different temper on the steel, and could cost $800 to $900 an axe.
Audience members had expressed interest in trying out the sport and he said they did not need to make that sort of investment.
''You don't have to go buying expensive axes to start,' he said. ''We all have spare axes they can borrow — just come along and have a go.''