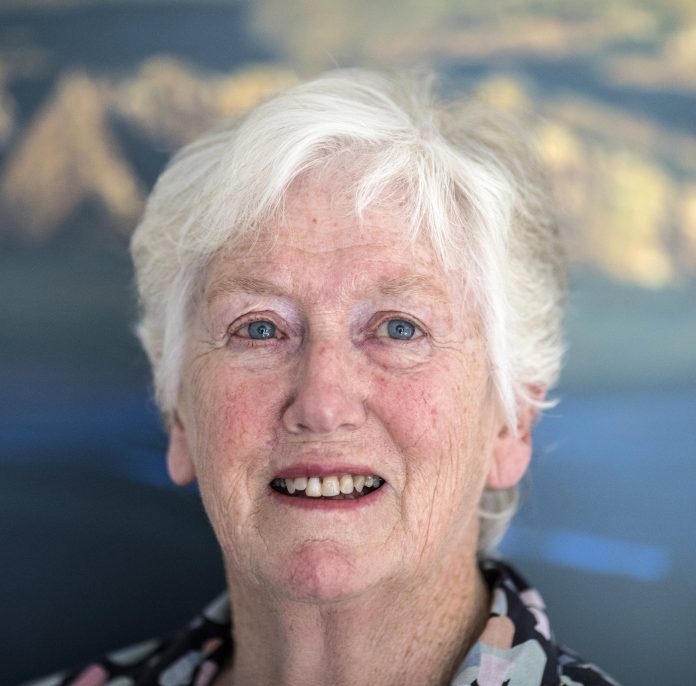 Robyn Ann van Reenen, Wanaka
Queens Service Medal (QSM) for service to the arts
"An exciting part of my life", was how Wanaka Autumn Art School organiser Robyn van Reenen described the work which led her to a place on the King's Birthday Honours list.
Mrs van Reenen's citation lists many arts groups she has been involved in, from national committees to being a founding member of the Wanaka patchwork group. Those were "what heaps of people do" but the art school was special, she said.
The Wanaka Autumn Art school started in 1990 and two year later Mrs van Reenen and co-organiser Dennis Schwarz took over.
"We never thought it we would still be doing it 30 years later."
Held annually at the Mt Aspiring College, the Wanaka Autumn Art School offered up to 16 courses in visual, performing, craft and writing arts.
Over the decades Mrs van Reenen had found more than 350 tutors who shared their knowledge with 4000 to 5000 for a week each year.
There had been high-profile tutors over the years, including writers Roger Hall and Owen Marshall, along with visual artists Marilyn Webb and Nigel Brown.
There had also been perhaps lesser known, artists in all fields who ran hugely exciting classes, she said.
Always on the lookout for people to take classes, she had come across suitable candidates in all kinds of places and many were recommended to her.
Every year she really looked forward to the school with the team of tutors and all the happy faces on Friday, when the school finished.
Mr Schwarz was responsible for the finances and while her role was more obvious his was just as important, she said.
Mrs van Reenen and Mr Schwarz stepped down from their roles late last year.