''Fantastic.''
That was the word Central Otago Mayor Tim Cadogan applied to two regional development funding announcements at Bendigo Downs last week.
Regional development minister Kiritapu Allan was on a southern tour, announcing Government support for a variety of projects in Wanaka, Tarras, Invercargill and Gore.
She used Scapegrace Distillery, near the shores of Lake Dunstan, to announce a $4.5 million underwriting agreement for Wanaka film studio development company Silverlight Studios Ltd, and a $2.9 million convertible loan for Scapegrace Distillery to implement further stages of its consolidate and expansion plans.
Mr Cadogan was enthusiastic about the growth opportunities both developments would bring to the Central Otago region, even though the film studios are to be situated in the neighbouring Queenstown Lakes District Council area.
Central Otago locations in The Lord of the Rings, The Power of the Dog and other films were examples of economic diversification Ms Allan was looking for, he said.
He related the arrival of a Chinese film production crew, ''bigger than Ben Hur'', in Clyde in 2019 to film Only Cloud Knows, directed by Chinese film-making veteran Feng Xiaogang.
''In that winter of 2019, in Clyde and that part of Central Otago, the restaurants were chocka and hotels were chocka, because the film industry was in town when not a lot of other people were.
''That was a really good bonus at the time, until the world went mad shortly afterwards and that money allowed them to get through [the Covid pandemic].''
''Your success will lead to our success,'' Mr Cadogan said, addressing Silverlight Studios co-founder Mike Wallis.
''And it's great for Wanaka. You've got the studio and we've got the scenery,'' Mr Cadogan quipped.

He was similarly thrilled for Scapegrace Distillery — although he said he did not drink whisky — because it was including a wide range of hospitality offerings in its fourstage development.
''I came to Central Otago almost 30 years ago and honestly when I first came here could not get an espresso coffee.
''What happened then was the vineyards came and because we had good wine, all of a sudden, people expected good food and you got good cafes and then you got good restaurants.
''Those threads wove through until this operation, which is about to expand . . . I am already hearing down in Clyde there's a boat operating down there that brings bikes up to the Lake Dunstan Trail that's going to carry on up to here . . .I asked this week if they are taking bookings because my friends said 'get us on the first on the boat'. So again those threads expand.''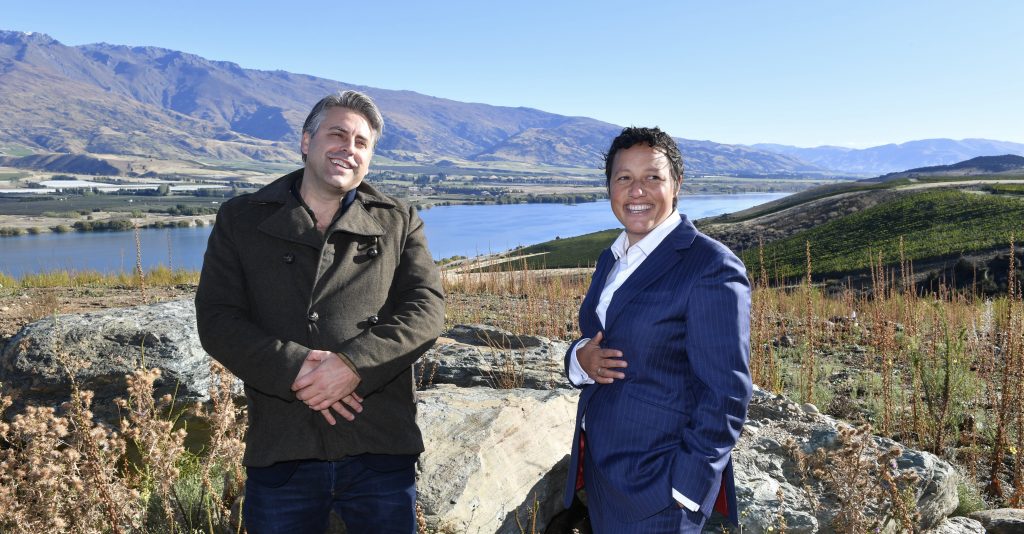 Mr Cadogan also mused on the positive effects the two developments would have on the environment.
''I am just thrilled to know what you have done in environmental sense . . . because these are the things our nation and our whole world face: are we going to have a diesel boiler, are we going to keep Huntly, or we going to make paper cost, [are we going to] do the right thing or provide the fossil fuel way of going about things? Are we going to build Onslow?
''So — interesting questions. Congratulations. I am looking forward and hoping I am still around for a while so I can be on the journey with you,'' Mr Cadogan said.
After the meeting, Mr Wallis said the underwrite ''provides confidence to the production market that the Government is behind us and the film industry of New Zealand''.
It would assist with operational costs, once ''phase zero'' — three modular sound stages — were completed in 12-14 months, he said.
Scapegrace co-founder Daniel McLaughlin said the $25 million distillery project was already under way , with head office, bottling line, warehouse and one of four whisky barrel rooms completed.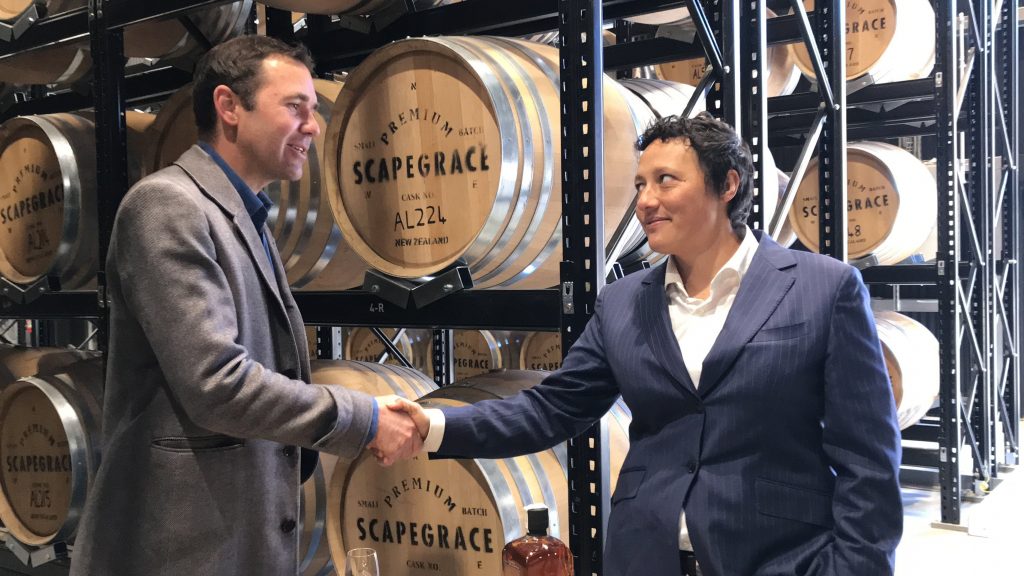 Phase two will be to complete the distillery, which is expected to open in about 10 months.
A pop-up food and beverage brand experience will open about March 2025 and a 1000sq m hospitality precinct is due to open in about October 2026.
Ms Allan said the Central Otago investments were part of an ongoing strategy to diversify the regional economy beyond tourism.
Both the Silverlight and Scapegrace projects were exemplars of businesses providing export and tourism opportunities, as well as the hard infrastructure the region was hankering for, she said.
''We are incredibly chuffed to be supporting you,'' she said.