The Central Otago District Council has reassured the region it is not the Christmas grinch, following a dispute over the legality of car boot sales and garage sales.
Taste Central co-owner Adrienne Lamb, who owns the business with her husband Andrew, has hosted three community car boot sales over five months on her Letts Gully Rd property, the last of which was held in conjunction with the Letts Gully Rd Garage Sale Trail on November 5.
Ms Lamb said the sales were raised in a meeting with council staff for an unrelated matter, and she was told they were not permitted without resource consent.
On asking whether she was permitted to hold a garage sale on her property, she was told it was not permitted under the Rural Residential Retail Activity rules.
She cancelled a car boot sale planned for this Saturday and posted the cancellation and reason on social media.
Planning and regulatory services manager Lee Webster clarified the rules for car boot sales and garage sales, saying there were no relevant bylaws but some district plan rules regarding retails sales affected the issue.
For the majority of such sales, he said, ''which are a really positive way of moving goods on to new owners, especially at this time of year and as a one-off sale, these can and should continue as these are considered temporary activities''.
Where an issue arose was when the sales were on a more regular basis, he said.
''So unfortunately there are wider effects that we need to consider as they can bring along some increased effects that are not necessarily seen with a one-off, that need to be considered through a consent.''
Ms Lamb said she heard from Mr Webster yesterday morning and appreciated his clarification, but felt information should have been relayed during two long meetings with council staff.
''Effectively, you have more junior people that were adamant that selling of secondhand goods was the issue, and the frequency was not discussed at all.
''He has said at a senior level they have no interest if you hold a garage sale once a year.''
She planned to ask for a variation of her retail activity to include the sale of second-hand items as she felt they benefited the community.
''This is a time where upcycling or recycling and moving goods on to other people is better than adding to our landfills.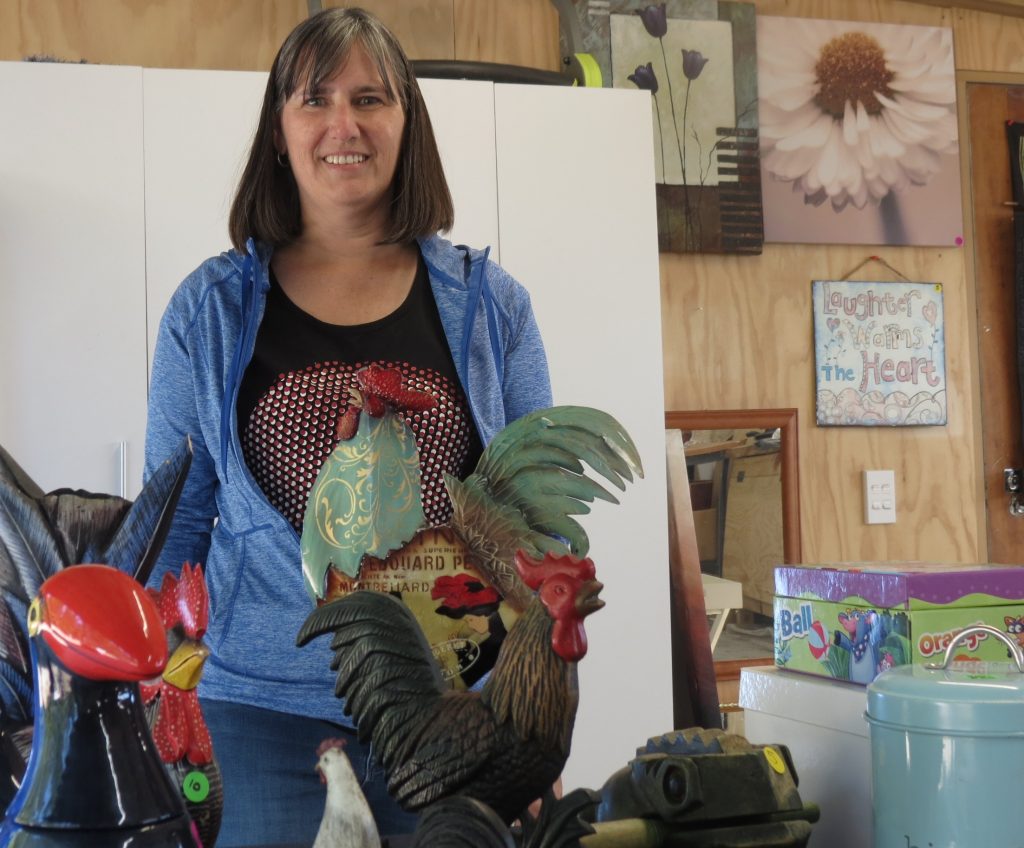 Letts Gully Rd Garage Sale Trail organiser Tania Lewis, who raised nearly $1400 from the event for the Rotary International Foundation Ukraine Crisis Fund, said she was relieved to have the rules clarified, as she was keen to do the same event next year.
''If we do it again next year, we will try to find a more local cause.''
As for council, Mr Webster said he hoped his clarification showed that garage sales ''can and should continue and we are not the Christmas grinch''.