Garments belonging to the woman touted as the muse behind a farmer and his collection of haute couture gowns in a tractor shed have resurfaced.
Pull at the threads of the story of Eden Hore and you will come across his former ''land girl'' Alma McElwain.
Ms McElwain worked for Mr Hore on his high country station Glenshee between 1960 and 1972, carrying out stock work and spending hours on the tractor planting winter crops and developing the land.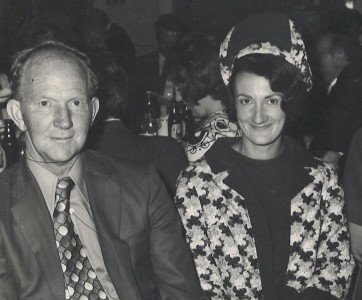 During that time she learned modelling at Vanity Walk in Dunedin, and is understood to have been instrumental in her former employer commencing his extensive collection of women's couture fashion.
The pair attended events throughout New Zealand and internationally, and Mr Hore bought many garments for Ms McElwain, including a gown for her 21st birthday.
Mr Hore's collection amassed more than 270 gowns, primarily by New Zealand's leading highfashion designers of the 1970s and '80s, and today provides a historical insight into the country's fashion history.
The collection is now owned by the Central Otago District Council (CODC), and the Eden Hore Central Otago (EHCO) initiative is charged with telling the unique tale.
After Ms McElwain's death in June last year, three garments bought from her estate were anonymously donated to EHCO. The garments — a Lewis Townsend original white evening gown with an ostrichfeather-trimmed cape, a gold sequinned top and trouser suit by designer Kevin Berkahn, and a woven daywear coat by designer Colin Cole — complement the existing collection, providing more insights into New Zealand's fashion history, fashion historian and EHCO c-opatron and steering group member Dr Jane Malthus said.
''The Lewis Townsend original is the first of his garments in the collection. It is great to have evidence of Lewis Townsend's own designs. He had been a pattern maker at El Jay, a highend NZ fashion label from 1938-88, who made Christian Dior designs under licence.
''In the 1980s he worked with Liz Mitchell at TVNZ on the wardrobe for the series Gloss, and then for her high fashion and bridalwear studio. This gown is probably very early 1970s,'' Dr Malthus said.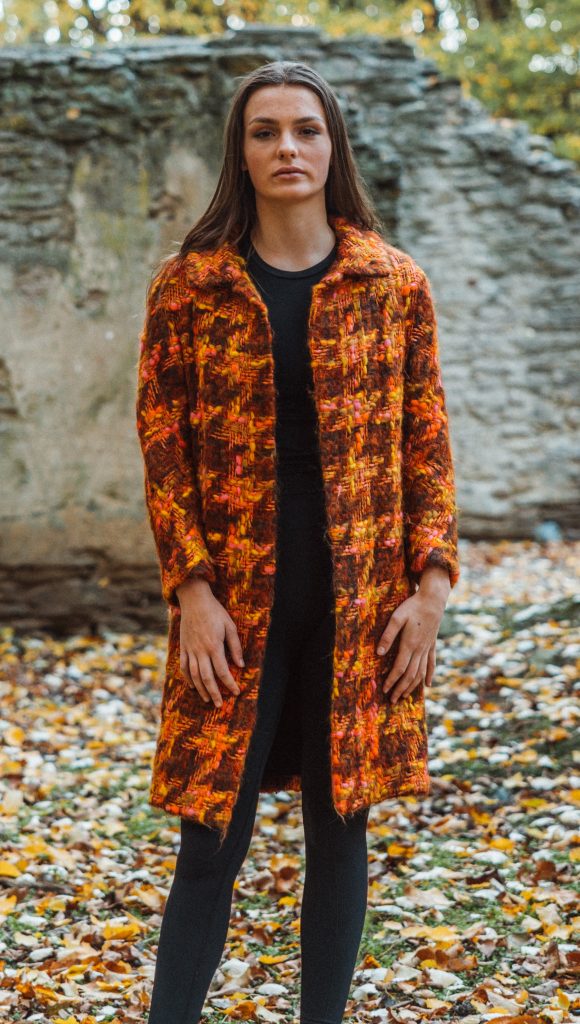 Colin Cole was a highly regarded fashion designer who set up his own studio in Auckland in 1958, often producing one-off designs for women who travelled from all parts of New Zealand for orders and fittings.
The late 1960s coat, made from a Bernat Klein textile, was ''such a great example of his work'', Dr Malthus said.
''He has allowed the fabric to be the hero.''
The sequinned culottes and top were the work of designer Kevin Berkahn, a favourite of Eden Hore's.
The outfit complemented his designs already in the Eden Hore collection and showed Berkahn's creativity with sequinned fabrics, she said.
The garments also recognised Ms McElwain's part in the fabric of the Eden Hore story, Dr Malthus said.
''I was delighted that we could add these garments of Alma's to the collection, and thereby recognise her significance in Eden's collecting of New Zealand high fashion from the late 1960s and 1970s.''
While admittedly biased, Dr Malthus said the Eden Hore collection was '' extremely important'' to New Zealand fashion history.
''If Eden had not collected these gorgeous gowns and kept them in his converted tractor shed near Naseby, I do not think they would still exist,'' she said.
''They are evidence of the high standard of fashion design and of the fantastic fabrics imported into New Zealand, or handmade by spinners and weavers in the 1960s and 1970s, and we are so lucky that they have survived.
''They are inspirational for designers now, and will be into the future.''