A beloved Wanaka landmark made its official return to the lakefront on Saturday, as the final tile for Te Ara Maumahara was laid in a public ceremony hosted by the Queenstown Lakes District Council.
Attended by Mayor Glyn Lewers and deputy mayor Quentin Smith, the event began with a blessing of Te Ara Maumahara and Te Huruhuru's Map, led by Kai Tahu representative Paulette Tamati-Elliffe and her son Tumai Tamati-Elliffe.
After walking the length of the pathway, the crowd gathered to watch as the final tile was laid in place by a pupil from Mount Aspiring College.
In a speech, Mr Smith praised the "unique" project for the historic and cultural value it added to the pathway.
"I think that just looking here today really gives value to how people use this space and that the vision has become a reality," he said.
"People riding, walking and … taking the time to view the tiles."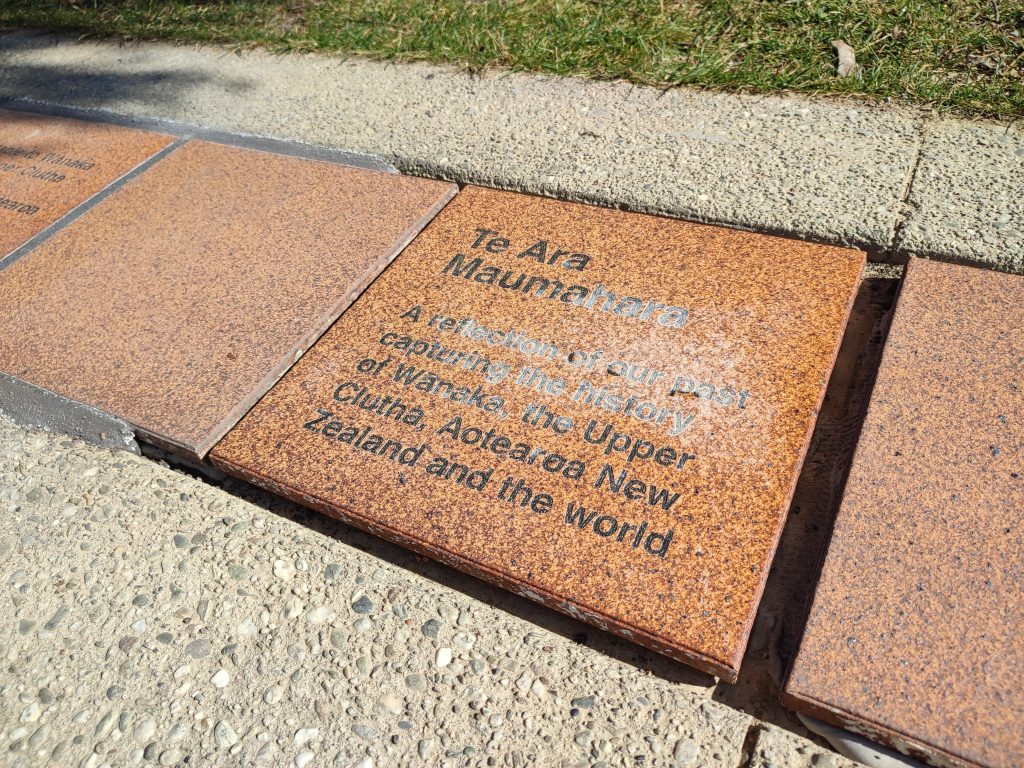 Snaking its way along the pathway that runs between McDougall and Dungarvon Sts, Te Ara Maumahara features 645 etched historical tiles noting significant events that took place in Wanaka and the Upper Clutha, New Zealand and the world during the previous millennium.
Te Huruhuru's map is an engraved recreation of the map given to European settlers by Chief Te Huruhuru in 1844. It depicts both Lake Wanaka and Lake Wakatipu.
Professionally engraved by water jet, the new tiles will replace the original Millennium Pathway that was installed by members of the community in 2001.
The future of those tiles had been a contentious issue among locals prior to their removal, at one point inspiring a petition that drew hundreds of signatures calling for the tiles to be retained.
Mr Lewers said while the new project represented "compromise" for the creators of the original millenium pathway, their passion had helped bring Te Ara Maumahara to its current state.
"The end result here today is a perfect example of how willing and passionate the community here is and we've had a great number of people involved in working to make this reimagined Millennium Pathway a reality."
Ken Allan, president of the Upper Clutha Historical Records Society, told the crowd the walkway was a "valuable asset to our community" that he hoped would continue to grow well into the future.
"I'd like to think … that in 2050 or earlier, someone can move further to cover our history as it goes on."
While there are no current plans to expand the tiles beyond their existing 1000-year timeline, a council spokesperson last month said the shared pathway the tiles were placed on was due to be expanded "further along Ardmore St into town" in stages three and four of the lakefront development plan.
"Stage four is dependent on the next long-term plan, on which public consultation will take place next year," the spokesperson said.