NEARLY 15 years ago, Hawea Flat product designer Ross McCarthy dreamed about surfing in his own backyard.
Yesterday that dream, Your Wave, was finally being realised in his farm garden as local surfers Katie Tsuyuki, Jamie Thompson, Phil Jones and others put his surf wave to the test.
Your Wave is a world-first artificial surf wave product Mr McCarthy began thinking about as a 24-year-old Otago Polytechnic masters degree graduate.
''I am not the greatest surfer in the world but I like wakeboarding and skiing. I was brought up with that and always loved water sports,'' Mr McCarthy (39) said yesterday.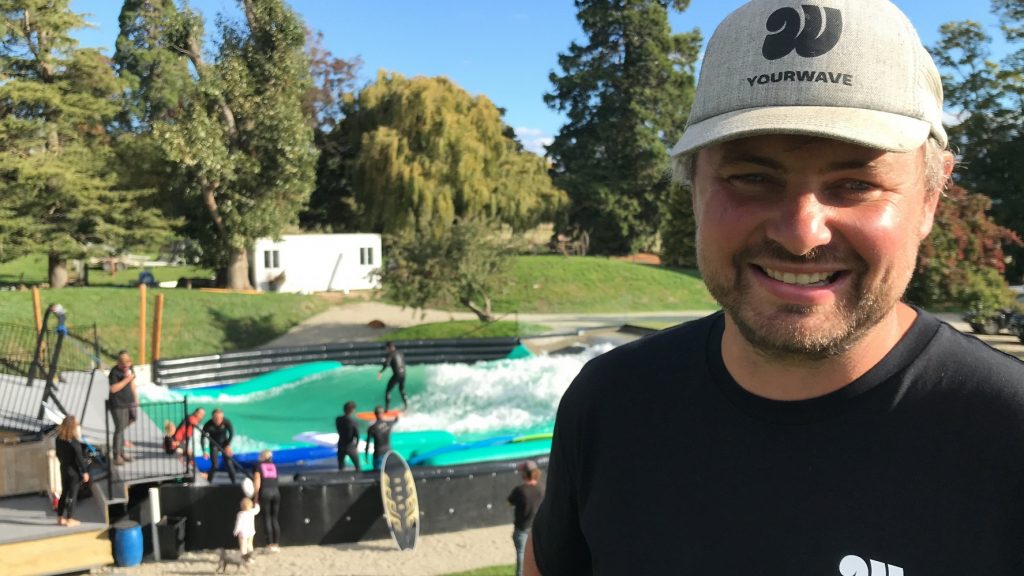 Phil Jones, of Albert Town said he was ''very excited''.
''I surfed his prototype in Dunedin years ago. It is good to see his dream come to fruition. And now, we have another water sport in Wanaka,'' Mr Jones said.
''This is bigger than anything a wakesurfing boat can put out,'' Ms Tsuyuki said.
''This is exactly like surfing. You are being pushed by the wave. It is compact. Everyone can be here to cheer friends on. They can see what tricks you are doing. . . One session on this wave, could be worth a week of surfing [in the wild] . . .where you might only get to stand up a couple of times,'' she said.
Mr Thompson said having a surf facility in the rural neighbourhood would cut down the amount of time and money high country surfers spend travelling to oceans in search of wild waves.
''Eight out of 10 times you might miss out on a wave, but here you are guaranteed,'' Mr Thompson said.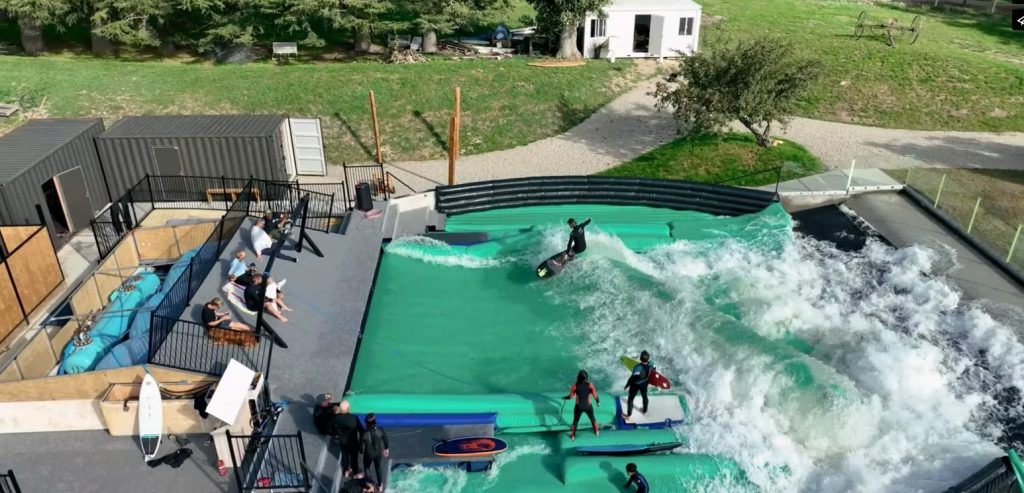 The surfers said other artificial surf waves had one standard wave.
Your Wave was different. It could be adjusted for anyone and beginners did not have to worry about reading the ocean, or whether they would be bitten by seals and sharks, Ms Tsuyuki said.
Mr McCarthy said his competitors used hard surfaces for their wave pools.
''I thought, wouldn't be easier putting it on an inflatable structure that would hopefully make waves.''
Mr McCarthy's farmhouse is his childhood home.
He, his wife Sarah and their daughter Olivia moved from Dunedin about 18 months ago, after his mother Yeverly McCarthy moved to a new home in Wanaka.
He went to Hawea Flat School, Mount Aspiring College and St Kevin's College in Oamaru before heading to Dunedin for tertiary study.
He built a secret early prototype in a building in Dunedin's Birch St about 12 years ago, pitched it to investors and won a Callaghan Innovation research and development grant.
''I don't really want to say how much we spent on it . . .It was pretty much hush-hush, with intellectual property and everything. And for safety,'' he said.
Mr McCarthy has dabbled in other projects but Your Wave has been his major passion.
It was build by his childhood friend, local builder Matthew ''Jack'' Huffadine, with Mr McCarthy's help.
Your Wave should open to the public in a week or two, once health and safety checks have been completed.
It will operate year-round and surfers will be able to book one-off sessions or join a membership scheme.
The water is cold but there would be warm showers and surfers could wear wetsuits, he said.
More research and development is underway.