Ice swimming is set to be the hottest thing happening in St Bathans this weekend.
The International Ice Swimming Association (IISA) Aotearoa New Zealand National Open Water Champs begin at the Blue Lake tomorrow morning.
It is the first ''official'' open water ice swimming nationals to take place in New Zealand — in 2021 an ice swim at Lake Lyndon, near Christchurch was the catalyst for the inaugural ice swimming pool championships in Alexandra last year.
Almost 40 swimmers — nearly double the number from last year — are set to take part in the four-day event, competing in 250m, 500m, 1000m and one mile swims.
One competitor will also compete in a 2km swim.
Two-thirds of competitors are novices, with two athletes competing in para-swim categories.
Not for the faint-hearted, the championship is a wetsuit-free zone — ice swimming standards state swimmers can wear only a silicon cap, pair of goggles and a standard swimming costume.
With temperatures required to be below 5degC to count towards official results, that was no mean feat — and not without risk, IISA Aotearoa New Zealand events director Susan Sherwen said. Anything under 2degC was deemed an ''extreme'' swim.
''Each degree you go down under 5degC you kind of exponentially increase the risk and how bad it is . . .''
''The main dangers are when they go in — the cold gives you that gasp reflex, so if you go in and go under water and breathe in you can actually sort of drown in that little bit,'' she said.
''Also that's the critical time for heart attacks and that sort of thing as well, that's why we've got the medics there and the AED and oxygen and all the gears.''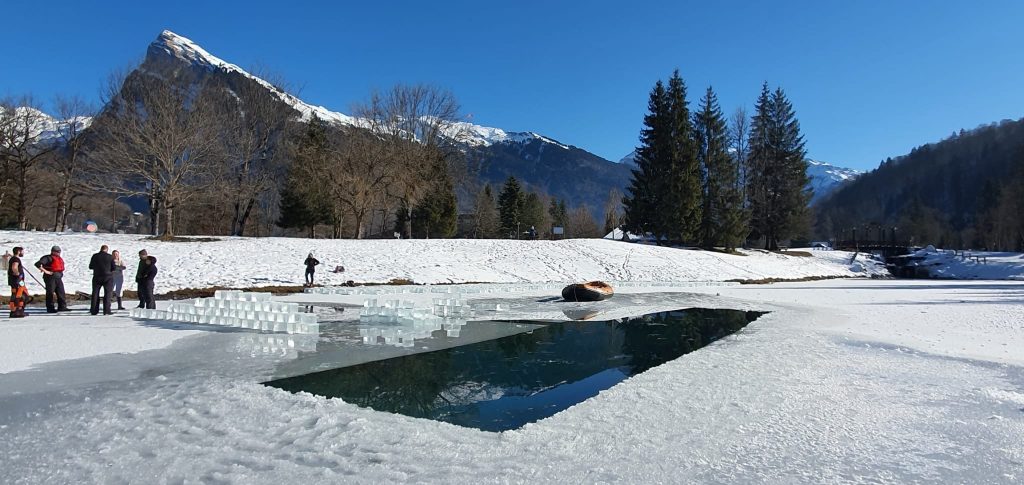 Competitors underwent a medical prior to the competition, as well as ''mini checks'' — blood pressure and temperature during the event to ensure they were fit to compete.
In the water, swimmers have their own inflatable rescue boat (IRB) in case they run in to difficulties or decide they have had enough.
''They might decide themselves they've had enough — and we've had those in the past where people have said ''I've had enough, I'm not dying or anything but I just want to get out'', so we'll haul them out, and it's a good choice,'' Ms Sherwen said.
Organisers were hoping for water temperatures between 2degC and 4degC which would allow results to be logged as official times.
Last year's pool championships started with acceptable water temperatures, however rain during the course of the event caused the pool to rise above 5degC preventing some results counting on the final day.
It was a disappointing end to the successful event which saw five world records set — and something organisers hoped to avoid this year by holding the event at Blue Lake.
''We were looking for a lake that was going to be about the right temperature — there's another group that does swims at Lakeland quite regularly, so we just wanted to do something a bit different and we know the temperature down here gets pretty cold and should be about temperature,'' Ms Sherwen said.
The historic, man-made Blue Lake next to St Bathans fitted the bill.
''I think it's going to be a stunning place. It's kind of eerie, isn't it,'' she said.
Internationally, ice swimming is in about 73 countries — mostly in the northern hemisphere — and is aiming to become a Winter Olympic sport.
Earlier this year a team of New Zealanders competed in the World Championships in Samoens, France with New Zealand coming seventh in the gold medal count — not bad for a bunch of new ice swimmers learning the ropes.
''We did pretty well out of about 40 something teams,'' Ms Sherwen said
''It was really cool.''
The IISA Aotearoa New Zealand National Open Water Champs start with a briefing at 8.30am tomorrow with swimming taking place throughout the weekend.
Spectators are welcome to attend but organisers ask young children do not attend due to the associated risks of being around water.
''I think there's a lot of nervous, but excited people and they're all looking forward to it,'' Ms Sherwen said.