Generations of the region's soldiers past and present were remembered as Anzac Day commemorations took place on Tuesday.
Many of the crowd who gathered to commemorate Anzac Day at Roxburgh had family connections to soldiers who had faced battles.
Among them was Millers Flat resident Forbes Knight who was there to lay a wreath with other members of the Returned and Services Association.
Mr Knight said he no longer marched in the parade as his knee, on which he had surgery in 1953, would not stand it. However, despite the cold wind, he was there to remember in particular his father Sydney William Knight who was born April 25, 1891.
Until Mr Knight senior's 24th birthday, that date meant nothing more than perhaps a cake and a beer. However, on that fateful anniversary his life, and the calendar, changed forever. A trooper in the Otago Mounted Rifles, Sydney Knight was one of the thousands who landed on the beaches at Gallipoli on April 25, 1915.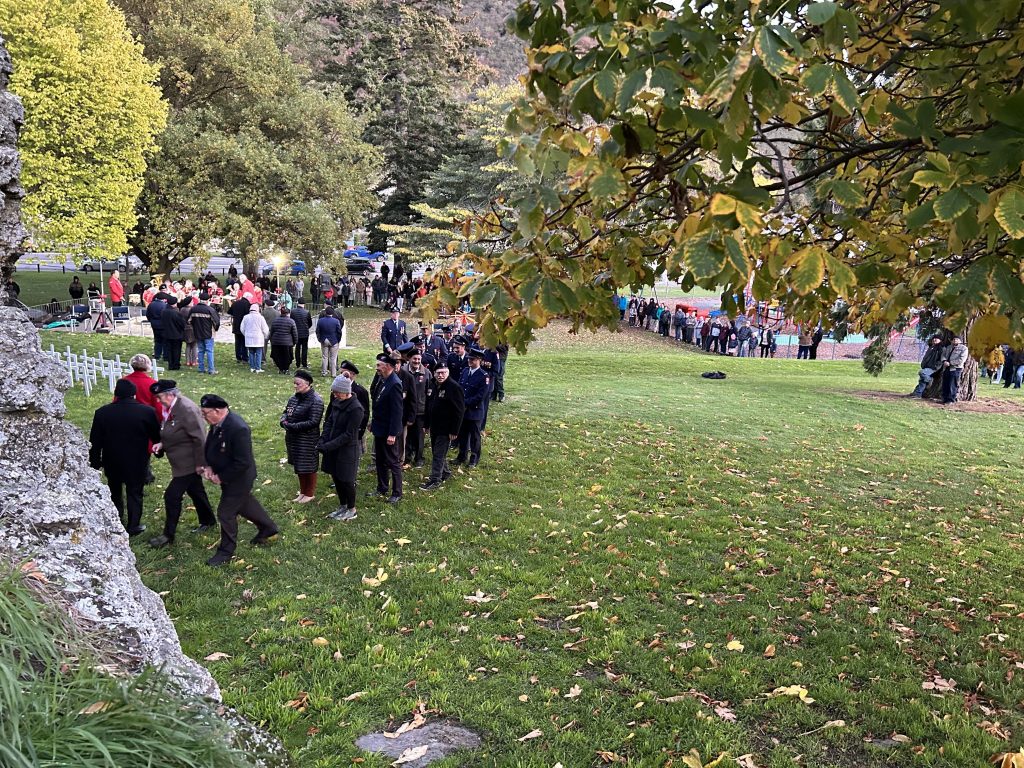 ''They were in rowboat heading to shore and the chap beside him was shot in the head by a rifle and just fell backwards, dead,'' his son said with a tear in his eye.
''He never even made it to shore.''
Sydney Knight landed in the cove and lived to tell the tale. Or not, as it turned out.

He rarely talked about his experience, even though he lived to the age of 75. Not asking his father the name of the man who died in the boat was something he now regretted, his son said.
On what would have been his 132nd birthday, Trooper Knight, along with the thousands of others who had served their country, was remembered and thanked by those whose only bravery was to leave a warm bed and stand in the chilly dawn.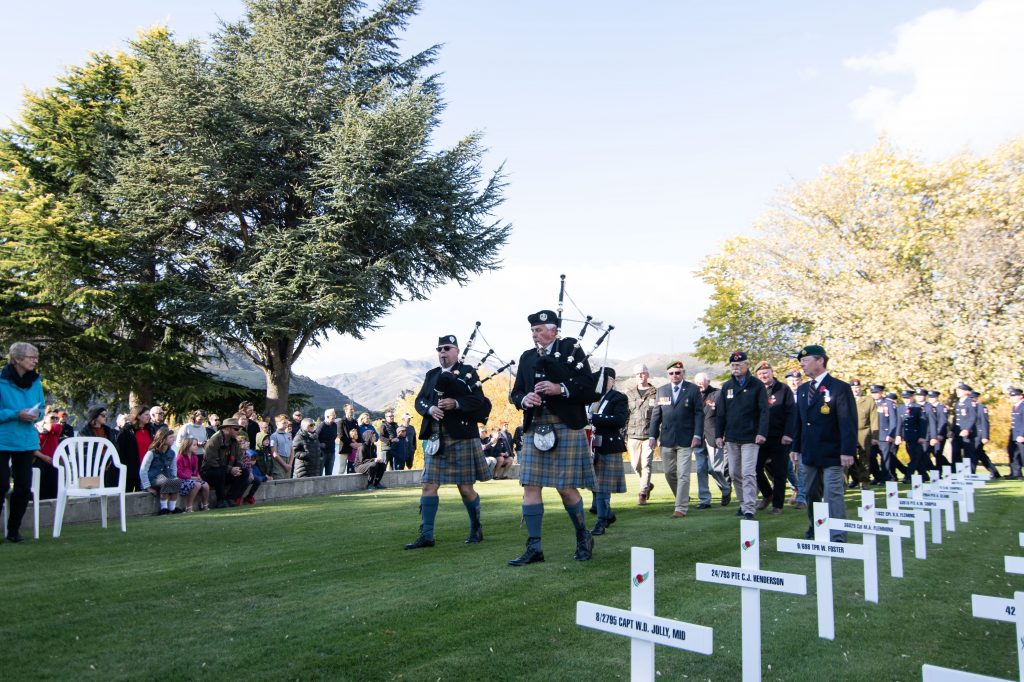 The Anzac spirit spanned generations in Cromwell, with primary school pupils through to veterans paying their respects.
Anzac commemorations were well supported in the town and Cromwell RSA president Denis Ryan said he was pleased to see young children taking part in events.
It was important to mark Anzac and remember the sacrifice of those no longer here, he said.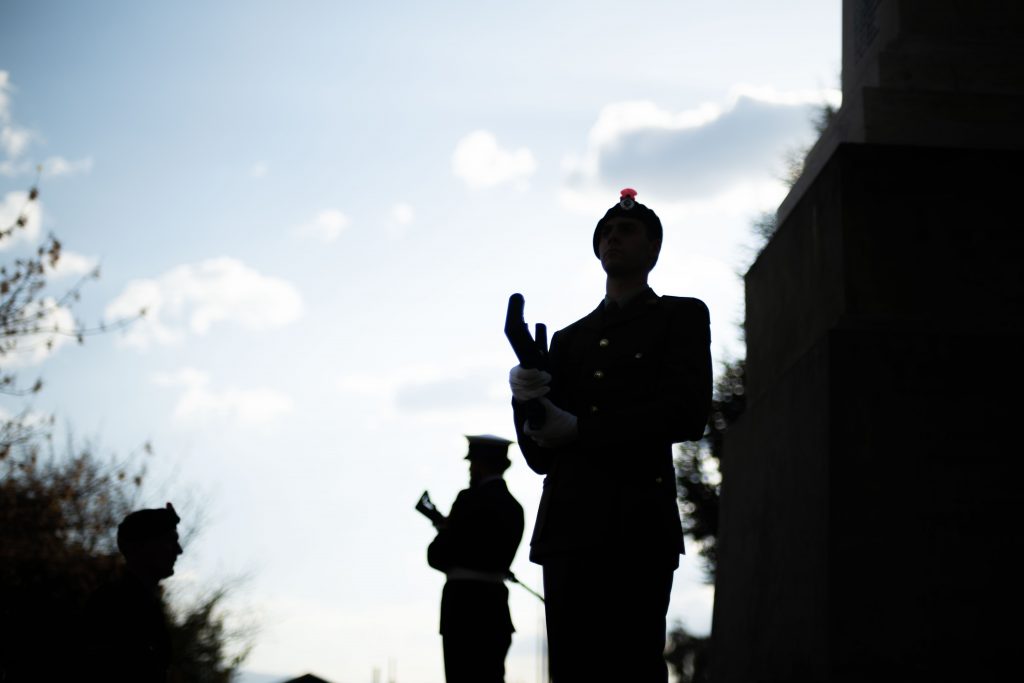 The Cromwell branch had lost its remaining World War 2 veterans. ''Remembrance is the main thing, keeping the story alive,'' Mr Ryan said.
For New Zealand Army Sergeant and Cromwell College history teacher Nick Booth, the commemorations were an opportunity to show respect to those who had fought for their country and were an important reminder for the younger generations of the impact of war.
''I teach the effects of World War 1 in New Zealand and my students are generally interested in New Zealand history.
''I always tell the kids the today . . .a lot of our small towns have memorials and every one of them were affected [by the war] — Clyde, Alexandra . . .'' he said.
THE NEWS reporters were out an about covering Anzac Day commemorations in the region. See the images below for coverage of the days events.