When Clyde Primary School bid farewell to retiring teacher Sally Lloyd last week, there was sadness at her leaving, but mostly memories of the fun all had shared with her.
Teachers and pupils came dressed in their brightest outfits to give a fitting farewell to the bright light who had been involved with the school since 1991.
The event started with high energy as members of Mrs Lloyd's family joined teachers and pupils to dance outdoors to Kung Fu Dancing and We Go Together, before leading Mrs Lloyd to the school hall to the tune of one of her favourite songs, Mustang Sally.
The focus on movement and music was apt as Mrs Lloyd wrote 15 musicals and Christmas pantomimes for the school during her time there.
Past principal Doug White said when he first arrived at Clyde Primary, Mrs Lloyd had taught his daughter, who herself went on to become a teacher at Hawea Flat.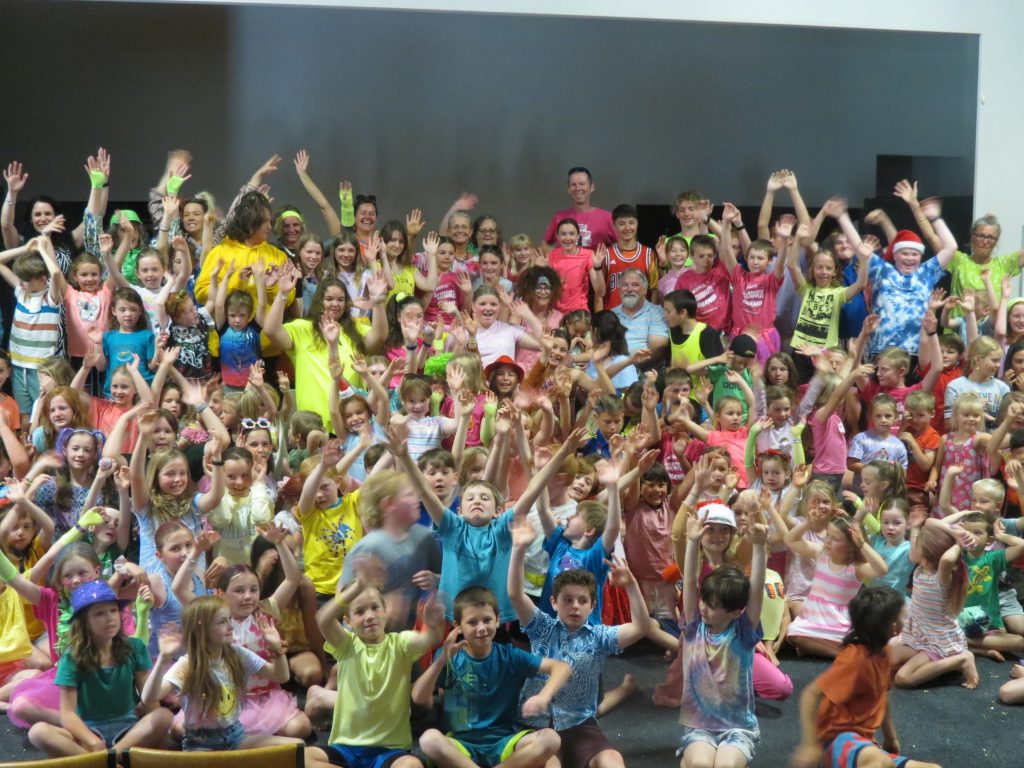 ''She has generally worked with the senior section of the school and she got the unique nature of kids who were becoming more independent,'' he said.
''She could water the little plants and watch them flourish.''
Principal Steph Kitto said Mrs Lloyd was a member of the appointment committee when she interviewed for her current role.
''She has the ability to connect with students on a really deep level — the ability to build them up and connect is a real gift,'' Mrs Kitto said.
That connection and the aroha pupils felt for Mrs Lloyd was apparent in the lines of children waiting for a hug and a parting word with her after the assembly ended.