One of their team being helicoptered from a golfing trip on the West Coast led to thousands of dollars being raised by a handful of keen golfers in Omakau.
Last week the Hedgie's Sunday Mongrels golfing group donated $1000 to the Omakau first response team, the profit from meat raffles they ran in the local pub.
It was the fourth donation the group had made.
Starship Hospital, Shear for a Cause and Otago Southland Helicopter Trust had also received donations.
Mr Weastrall said the first donation, to the helicopter trust, was made after group member Murray Campbell was flown by helicopter from Haast on the West Coast while they were on a golf trip in 2022.
The men played three times a week at Omakau and went on trips to play different courses.
They had a comprehensive fines system among themselves for everything from air shots to three putts to swearing, but decided to extend their fundraising efforts.
Group member Lindsay Welham said they ran meat raffles in the Commercial Hotel each week and thanks to the publicans and the community, they had been able to make generous donations.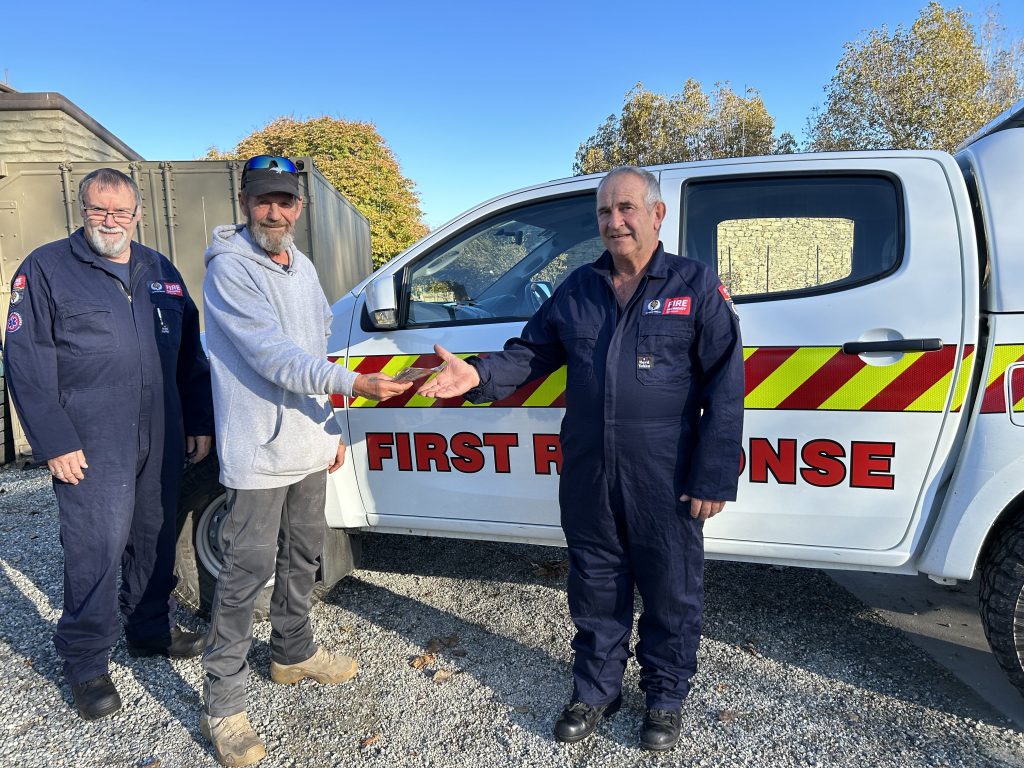 Once they had $1000 in the kitty the group made a donation, Mr Weastrall said.
The Omakau community, with around 200 people living in the town, was remarkably generous.
First responder and fire chief Lloyd Harris said the first response vehicle's cost of $240,000 had been funded by the community.
The golfers' donation would put diesel in it and make sure it was available when needed, he said.
Older people had been moving away from the area due to worries about getting help when it was needed.
With the first response vehicle, trained people were available right in town and it had slowed the number of people moving away for that reason, Mr Harris said.