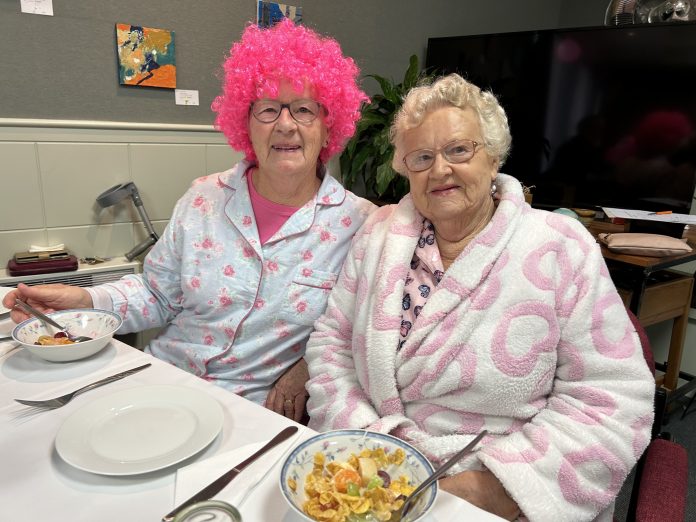 Dot Gray (left) and Bev McIvor took the notion of breakfast literally when they arrived for the Alexandra Senior Citizens' Pink Ribbon breakfast fundraiser for breast cancer on Friday.
Some Alexandra Senior Citizens members were up early getting ready for the breakfast, judging by their elaborate pink ensembles ranging from pink sparkly tutus to shocking pink hairdos that may have been wigs.
Others took the sensible route on a cold autumn morning and rocked up in pink pajamas and dressing gowns.
Either way they were amply rewarded with a delicious breakfast featuring fresh fruit salad and cereal as well as cooked breakfast dishes followed by pink meringues and cupcakes.
As well as a modest price for the meal there were four raffles and a mystery auction to raise money for the charity.
PHOTO: JULIE ASHER