Hundreds of primary school pupils converged on Alexandra on Monday for the annual Dunstan zone Rippa Rugby Competition at Molyneux Park.
Tournament organiser Mike Dalgliesh said 55 teams — roughly 550 to 600 children — from years 3-8 took part in the event.
Twelve schools from across the Dunstan zone area attended, coming from as far as Millers Flat and Ranfurly, Dalgliesh said.
Games were held on nine fields which were in constant use.
About 20 pupils from Dunstan High School volunteered as referees for the day, each refereeing about 10 games.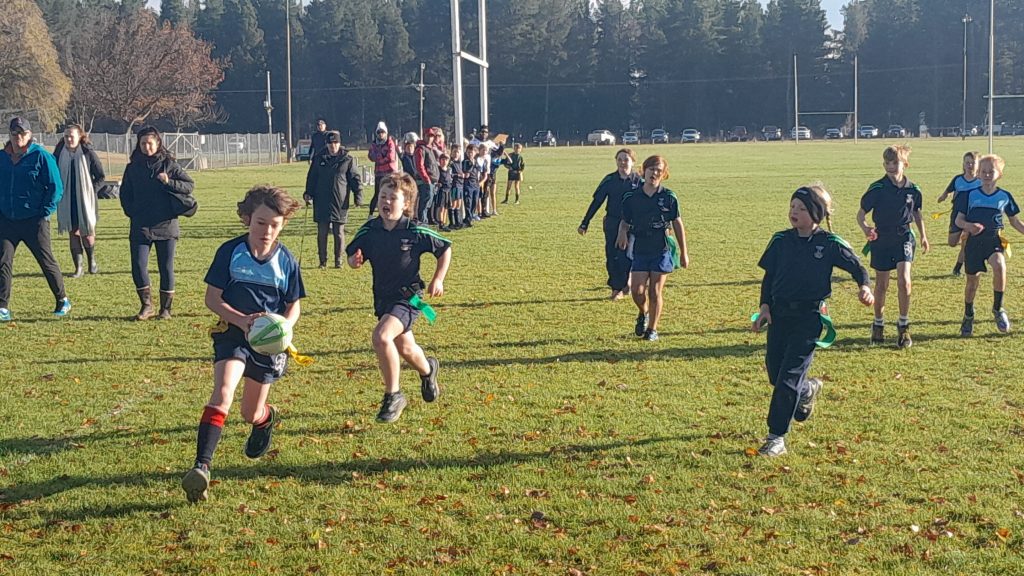 ''[They're] fantastic. I can't do it without them,'' Dalgliesh said.
''The high school kids are a great help. They just get in there and get stuck in.''
''I've got to thank . . .all the teachers and school [for] getting their teams here and . . .the managers of each of those teams,'' he said.
''That's a big job looking after all the teams.''
The competition had initially only been for years 5 and 6 only, but had ''snowballed'' in recent years, extending the age range of players, Dalgliesh said.
For the last three years it has been a Dunstan zone competition, which feeds into the Central Otago competition.
The top four teams from the year 5 and 6 grade and year 7 and 8 grade will compete in Queenstown next month against the best teams from the Wakatipu and Upper Clutha zones in the Central Otago Rippa Rugby Competition.